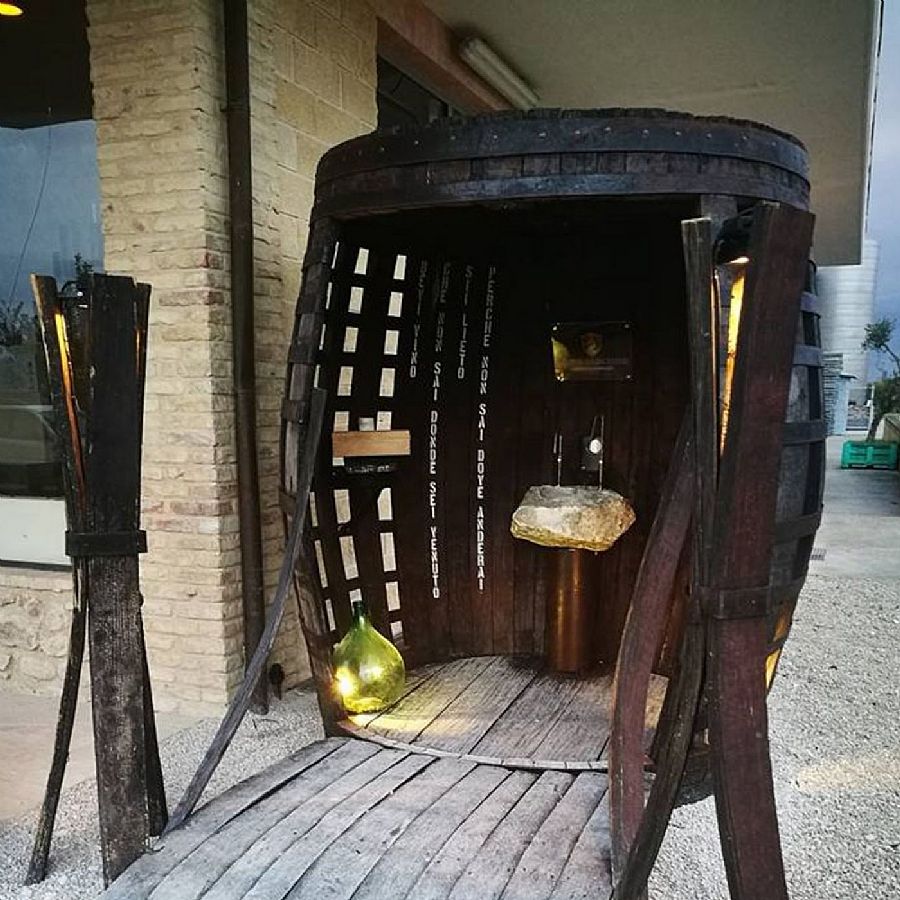 There is a refreshing font where wine flows freely for anyone who wants it. No, it's not a dream, but the reality of a vision brought to life in Abruzzo. Located along the Cammino di San Tommaso way, a pilgrimage path from Rome to Ortona, where the remains of San Tommaso are kept, this fountain provides free Montepulciano d'Abruzzo for the weary walkers, or anyone else who comes to drink from it.
The idea sprang from a pair of avid walkers who encountered a similar fountain along the Santiago Way in Spain. They returned to Italy, to their home region of Abruzzo to be exact, and set about not only improving the San Tommaso Way to make it more known and better marked, but they approached the Dora Sarchese winery about installing a wine fountain, as well. The winery, already an avant garde business, loved the idea and went to work. The fountain is located inside an antique barrel, and wine comes from their own grapes and those of neighboring producers. It is as much a monument to the Abruzzo hallmark wine, Montepulciano d'Abruzzo, as it is a byway and resting post for walkers.
Stop by and drink from the font that flows with red wine!
Been there? Done that? Share your experience and tips!
Haven't visited yet? Have questions? Ask them here!