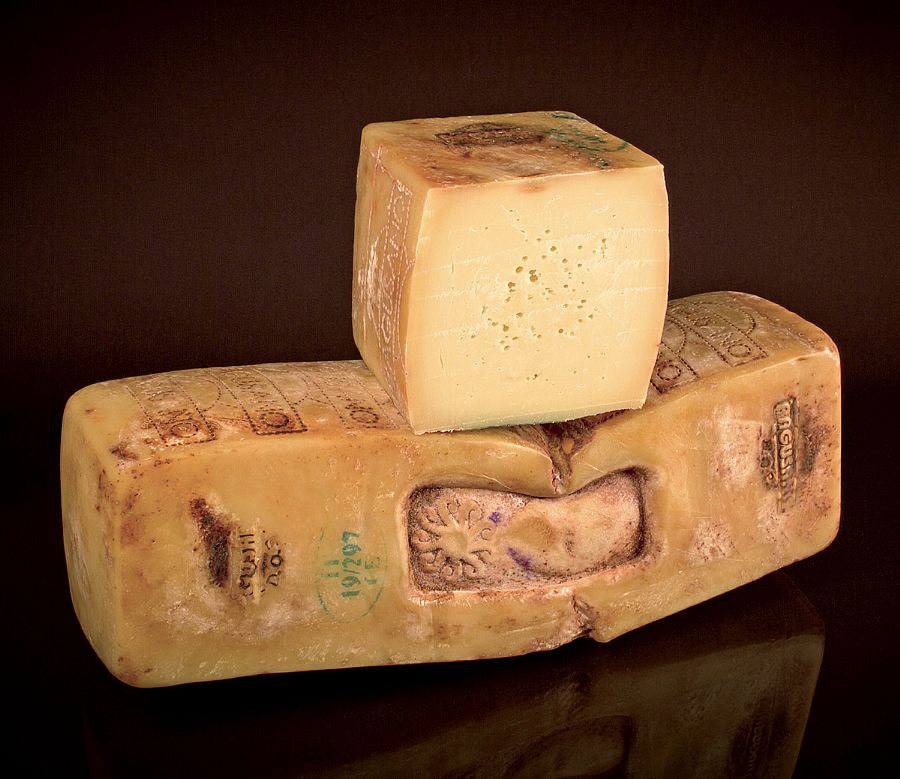 The Ragusano DOP is one of the oldest cheese traditions on the island of Sicily, and one of the most flavorful, too. (The DOP designation means "denominazione di origine protetta" indicating a recognized production area and method, sort of like wine's DOC/DOCG designation, but for food products.) In the case of Ragusano cheese, it gives the quality assurance that the cheese is made in the designated production zone around the Ragusa province and a trio of towns in the Siracusa province.
What Is It -And How It's Made
The Ragusano is made from raw whole cow's milk; the milk comes from pasture-grazed cattle who feed on the area's herbs and grasses. The area is known for farms called masserie, stone farming complexes, still used for the cheese. The centuries' old production method has remained the same. The production is limited to the seasons when the herd is pastured in the highlands of the Iblei Mountains. The milk is curdled and then cooked again, it's a stretched curd cheese method that is formed into bricks in wood containers called "mastredde". The forms are put into a brine for salting where they rest from two to eight days, depending on their weight. Then the aging period takes place in "maiazze," humid and ventilated rooms, often underground, where the temperatures stays between 14-16 degrees celsius (57-61 degrees F). The bricks are tied and hung from rafters, a pair of them suspended one on each side like balanced weights, for good air around the entire brick. The cheese is aged for three months; it is a sweet herby flavored cheese when eaten fresh. If it is left to age longer, it gets sharper.
It is stamped with the Ragusano emblem, much like Parmigiano Reggiano is, to indicate the authentic DOP "branding" of the cheese.
Been there? Done that? Share your experience and tips!
Haven't visited yet? Have questions? Ask them here!