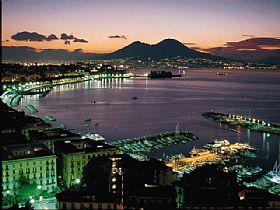 Naples is a living lesson in contrasts- it is historic, musical, and energetic, and chaotic, gritty, and noisy at the same time. It is abuzz with life and drama yet lives at a relaxed pace. It contains some of Europe's most densely populated districts, yet fronts a vast sea and is backed by towering mountains. Naples is a place to experience rather than merely see.
Napoli is one of the most ancient cities in Europe and one of the oldest continually inhabited in the world. It's historic center is listed as a UNESCO World Heritage Site. It started life in the 9th century BC as the Greek colony of Neapolis, meaning New City. It is also the tenth most populated urban centers in the EU, with a population of more than 4 million in the metro area. The oldest public university in the world is here, the University of Napoli Federico II.
Neopolis, meaning "new city," was the most prominent city in Magna Grecia and prospered under the Greeks and then the Romans, who added to it while retaining the original street grid and Hellenistic culture that had made it thrive. The vast Archeology Museum contains the Roman treasures unearthed from Pompeii and Herculaneum. There are also temples, villas, aqueducts, baths and a nearby colosseum to attest to these eras. Several castles and palaces bear testimony to the city's royal status as the Kingdom of Naples, that saw a succession of rulers from the Normans, Angevins and Bourbons until the Unification of Italy abolished the monarchy.
The Castel Capuana was the seat of power for Frederick II; it now houses the Court of Justice. Castel Nuovo ("new castle") is an imposing castle with stout round towers and a triumphal arch entrance built by Charles I, that is one of Naples' most recognized buildings. The Museo di Capodimonte was the hunting lodge of the Bourbon king, Charles III. It now holds a wealth of artwork by the likes of Titian, Botticelli, Raphael and Perugino, making it southern Italy's most prestigious art collection. Castel dell'Ovo is a more refined waterfront fortress on a small island that was a royal residence with ramparts. It was built by the Normans but restructured by the Aragons. It is fronted by a colorful marina and the Santa Lucia district, which is a great waterfront spot with restaurants and a promenade.
The Palazzo Reale on the beautiful Piazza del Plebiscito was built in 1600 by the Spanish Viceroys and served as Naples' royal palace. It houses a small theatre, a museum and a library. Next door is the famous opera house, Teatro San Carlo. Piazza del Plebiscito is the city's living room, a vast, sweeping space whose focal point is the Pantheon-like church of San Francesco. There are elegant cafes and a constant people parade to be found here.
The Quartiere Spagnuoli is a warren of densely packed buildings along insanely narrow grids of streets. It is the stereotypical Naples where laundry flutters across the alleys, motorini zoom past tooting their horns relentlessly, and a cacophony of noise cascades down the canyon-like streets. The nearby Spaccanapoli quarter is full of artisan shops, workshops and the bustling life of work-a-day Naples. Funiculars from town transport you up the hills into greener, more sprawling neighborhoods.
Naples boasts some beautiful churches. Don't miss the Monte della Misericordia, an octagonal structure that displays Caravaggio's masterpiece, Seven Acts of Mercy. The Cappella Sansevero is inscribed with an abundant and mysterious mix of Christian and Masonic symbols. it has many wonderful sculptures, especially The Veiled Christ, an astonishingly delicate work. And any visit to Naples wouldn't be complete without a stop at the Cathedral, dedicated to San Gennaro. The nave is lined with ancient columns, recycled from nearby ruins, and a chapel contains the saint's relics, including his miraculous blood which liquefies three times a year as a symbol of beneficence upon the city. The Cappella Carafa in the cathedral is a monument to Renaissance splendor.
Naples is known for its food. One word: pizza! It's the birthplace of the world's most recognized dish! They're also pazzi for spaghetti (or any other shape of dry pasta), especially when tossed with fresh clams or other seafood from the Mediterranean, but tomato sauce also came into its own here. Pastries are decadent, and the coffee is smoother than anywhere else on the continent (locals attribute it to the water and skill of the barista).
While it may seem daunting, Naples is a great destination, an historic city that should be experienced at least once. It has a wealth of sights, sounds, and flavors to savour, and southern Italy's most famous locations - Pompeii, Herculaneum, the Amalfi Coast, and Mount Vesuvius - are all at her doorstep.
Been there? Done that? Share your experience and tips!
Haven't visited yet? Have questions about Naples? Ask them here!
Explore nearby towns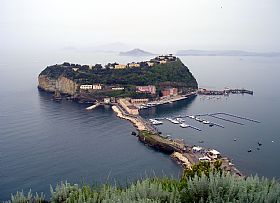 A picturesque little island off the coast of Naples just two kilometers in circumference.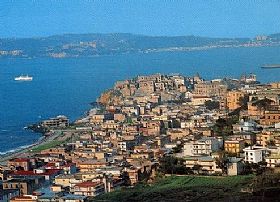 Pozzuoli's popularity nowadays is thanks to the renowned restaurants and fish market, and its port that offers ferry service around the Bay of Naples.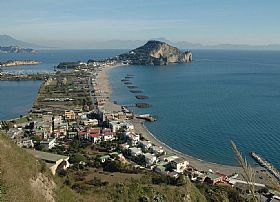 Whoever is fond of sea, myth, history and nature will find Bacoli a great destination.