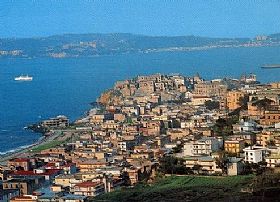 Pozzuoli's popularity nowadays is thanks to the renowned restaurants and fish market, and its port that offers ferry service around the Bay of Naples. But few people know that Pozzuoli is one of only four cities in the world to boast two Roman amphitheaters (in the company of Budapest, Metz (France) and Petronell (Austria).
The city is located gulf near Naples in a fascinating, fantastical area known as the Phlegrean Fields (meaning Burning Fields), a geologic wonderland of strange phenomena. Here you'll find collapsed calderas, steaming emissions called fumarole, and the dormant volcano Solfatara. Pozzuoli, along with neighboring towns in the Phlegrean Fields, is part of a UNESCO World Heritage Site because of the geologic process called "bradyseism" that is found here, a particular geo-seismic phenomenon from the gradual uplift and descent of the Earth's crust caused by the filling and emptying from hydrothermal activity. It draws scientists and curiosity-seekers from around the world to see it for themselves.
Pozzuoli was founded in 529 BC by local Samnite tribes, but didn't become a city until the Romans took over in 338 BC and named it Puteoli. It grew quickly and became an important port and commercial center for the Roman Empire. The Apostle Paul stopped here on his way to Rome to appeal his sentence before Caesar, as noted in the Acts of the Apostles. The city was so important that it was embellished with two amphitheaters, along with temples, housing blocks, a forum, and a necropolis. It seemed to be the empire's jewel - until the port of Ostia Antica opened, much closer and more accessible to the Capital City. Thus started the decline of Roman Pozzuoli. There are rich archeological sites there to see today, though.
Pozzuoli suffered a series of seismic and coastal disasters that weakened its infrastructure, but today it enjoys a vibrant life that draws Neapolitans and surrounding inhabitants to eat in the restaurants and stroll around the area. Sophia Loren comes from Pozzuoli. There are ferries that will whisk you to Ischia and Procida islands.
Been there? Done that? Share your experience and tips!
Haven't visited yet? Have questions about Pozzuoli? Ask them here!
Explore nearby towns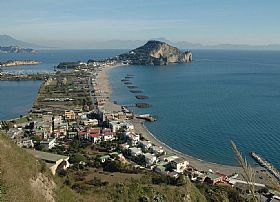 Whoever is fond of sea, myth, history and nature will find Bacoli a great destination.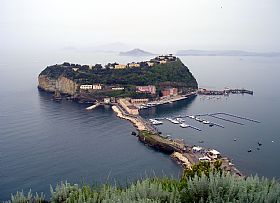 A picturesque little island off the coast of Naples just two kilometers in circumference.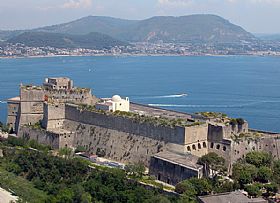 Baia, preserves a wonderful blend of agricultural and marine landscapes, a magic place where legend and history come alive.