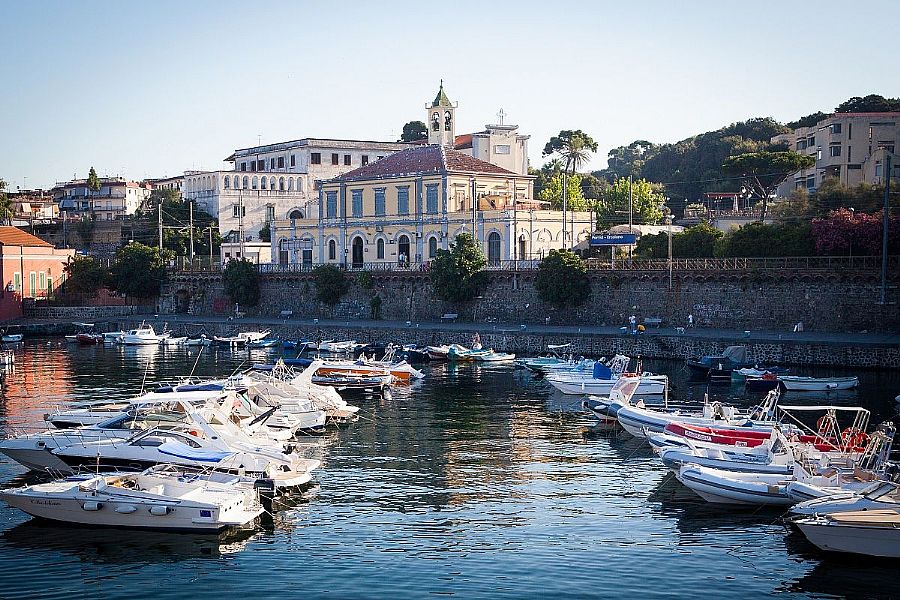 Situated on the seaside next to Ercolano (Herculaneum) the town of Portici is a surprise next to a city of millions of inhabitants. There are parks and gardens, a royal palace, and the national park of Mt Vesuvius in the backyard. The most famous attraction is the Reggia, or royal palace, and its opulent gardens. It is also known for the Pietrarsa Railway Museum and train, the first rail line in Italy. With about 51,000 residents and its location on the gulf of Naples, it's an active town that also offers its own attractions, is near Herculaneum, Pompei and of course Naples, itself. Plus the Sorrento Coast and more are in reach.
Occupied first by the Etruscans, then the Greeks, then the Romans, it obviously has a very, very long and fascinating history. In the feudal period it belonged to noble families, most notable the royal d'Angio dynasty and then the Borbone dynasty, who built the Regia. The city was devastated by an eruption of Mt Vesuvius in 1630. In the 1700s while excavations started taking place in next-door Ercolano, they were conducted here, too, along with rebuilding under King Carlo III Borbone, and the palazzo was constructed in 1740. Of course, where the king goes, the court follows, and many a fancy villa was built, with one area around the regia being known as the miglio d'oro (the golden mile). One such is the Villa Savonarola (now the town library). Others include Villa Zelo, Villa Maltese and others around town. Because of its importance to the royalty, it attracted the illustrious of the times, including Mozart, princes, and popes.
Of course, the primary attraction is the royal palace (the "reggia") and its gardens. The regal residence is rich in opulent details and art. It contains two botanical gardens, seven museums, and the ambiance you would expect from a royal palace and a bygone era. Reserve tickets online to visit
The train museum of Pietrarsa is interesting for all ages. It has much to see for train enthusiasts. Twice a month there are also antique trains (the Centoporte) that ride the rails between Napoli and Portici, as well as the Pietrarsa Express train. Find out more here or at the museum website.
It's seaside position means it has a small marina and some beaches, too.
Been there? Done that? Share your experience and tips!
Haven't visited yet? Have questions about Portici? Ask them here!
Explore nearby towns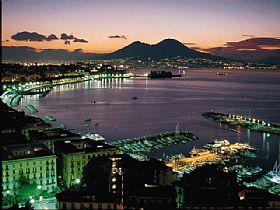 Naples is a living lesson in contrasts- it is historic, musical, and energetic, and chaotic, gritty, and noisy at the same time.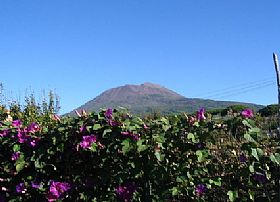 Trecase is the smallest village at the foot of Mount Vesuvius.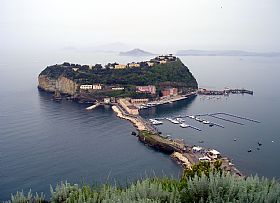 A picturesque little island off the coast of Naples just two kilometers in circumference.