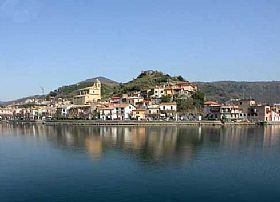 Trevignano lies along the placid shoreline of Lake Bracciano, north of Rome. While it's now a popular getaway destination among hip Romans, it has a history that stretches back to antiquity. Artifacts testifying to its notable past are housed in the town's Museum Antiquarium, with pieces from the Etruscans, Romans, and subsequent periods displayed.
Trevignano is situated in an area historically known as Tuscia Romana, which stradles southern Tuscany and northern Lazio. It has been inhabited since the Etruscan era, evidenced by the impressive necropolis of Olivetello, located just outside town. The whole area is rife with archeological finds that are exhibited in various museums throughout northern Lazio.
Trevignano's historic center sits right on the shore, which is skirted by a tree-lined promenade. In the piazza, the square, solid clock tower that once served as a defensive look-out is also the portal to the charming pedestrian lanes that meander through the old medieval core of town. The church of Santa Maria Assunta preserves a magnificent fresco dating back to 1517. Along the lake you'll find attractive outdoor cafes, pastry shops and tempting restaurants. Trevignano has shops and grocery stores, as well. The lake offers summer fun with its sandy beach where you can also rent kayaks and small boats for jaunts along the waterfront. Ruins of a defensive fortress hunch on a hill above town.
The other towns on Lake Bracciano are worth a looks, as well. Anguillara offers up fabulous frescoes in the Palazzo Baronale, while Bracciano boasts the impressive Orsini-Odescalchi castle, a crenelated castello built in the 1400s and still owned by the Odescalchi, an influential aristocratic Roman family with roots in the Renaissance. It has been the site of celebrity weddings and papal conventions.
Tuscia Romana is a fascinating area to explore. Within an hour you can reach interesting towns such as Sutri (12 km), Viterbo (45 km), Tarquinia (61 km), Caprarola (25 km), and Tuscania (52 km). The other-worldly Etruscan tomb city of Cerveteri is also nearby, and you can easily make day trips into southern Tuscany from here.
Been there? Done that? Share your experience and tips!
Haven't visited yet? Have questions about Trevignano Romano? Ask them here!
Explore nearby towns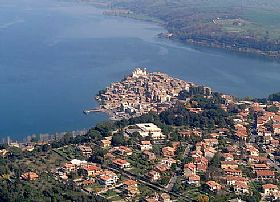 Anguillara Sabazia rests on the shore of Lake Bracciano, only 30 kilometers north of Rome but a placid world away.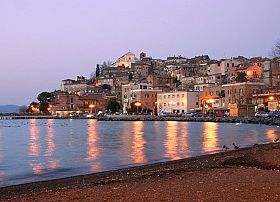 A hill above the south-western shores of Lake Bracciano (Lago di Bracciano) in northern Lazio, not far from Rome and Viterbo, holds the town of Bracciano.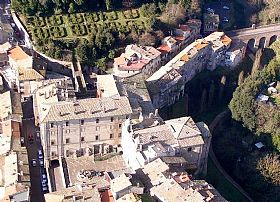 Bassano Romano is an attractive medieval town tucked between Lake Bracciano and Lake Vico, and protected by the Crimini and Sabatini mountains, north of Rome.