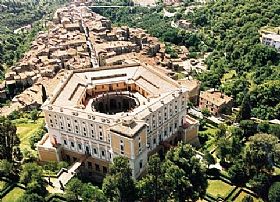 Caprarola is located on the south side of the Cimini Mountains to the east of the Lake Vico, perched on a tuffaceous spur near Viterbo. For the beauty of the place, Caprarola has been the subject of study in 1995 by the School of Architecture of Prince Charles of England.
Although the surrounding area is rich in Etruscan settlements, Caprarola was built around the tenth century, because since ancient times, the Cimini Mountains were covered with thick and impenetrable forests. These woods were called Selva Cimina, to which were linked terrifying legends of monsters and evils.
All this delayed the human settlement and the arrival of the Romans. The Middle Ages was characterized by the strife among the various feudal lords, Di Vico, Orsini, Anguillara, made of bloody wars and rivalries. In the 16th century the town experienced its greatest glory, when Alessandro Farnese became Pope Paul III, and with the creation of the Duchy of Castro, greatly expanded its domain by building lavish villas and castles. In this town was built the most representative villa of the level of wealth and power that this noble family reached: the Palazzo Farnese of Caprarola.
Caprarola is also famous for its large production of hazelnuts, which are used to prepare traditional sweets, tozzetti, amaretti, pampepati whose spectacular festival is celebrated every year in late August.
Been there? Done that? Share your experience and tips!
Haven't visited yet? Have questions about Caprarola? Ask them here!
Explore nearby towns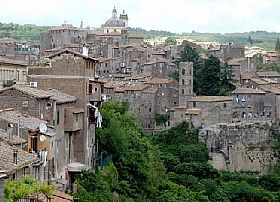 Sitting on a bluff near Viterbo, north of Rome, Ronciglione is a beautiful blend of Medieval, Renaissance and Baroque architecture in a compact space.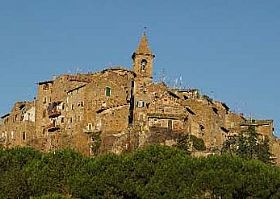 Capranica lies among the Cimini mountains atop a tuffaceous stronghold over the ancient Via Cassia.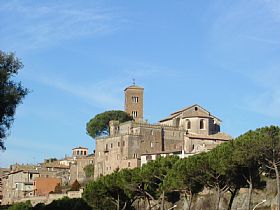 About an hour north of Rome but a world away from the crowds, Sutri is a historic town with loads of ambiance.