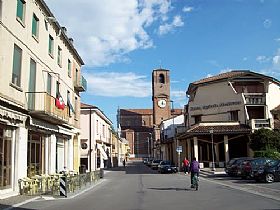 Located in the area of Mantova, the town of Sermide is at a crossroads of three regions. It rests in Lombardy at the edge of the Po River, but cross the bridge to the neighboring riverside town of Castelmassa and you're in Veneto. Just a few miles to the south-west you'll find yourself in Emilia Romagna. It was historically an outpost between the Alps and the Po Valley to protect against the Barbarian raids that plagued the area. The town was fortified in about 1000 AD and reached a greater importance with the opening of another branch of the Po River.
The powerful Gonzaga family built a castle in 1331 along with a family palazzo, and they made the town an important point of reference between Mantova and Ferrara, a status that was further reinforced with the marriage of Francesco Gonzaga and Isabella d'Este. For years Sermide sat along the only road between those two important cities. It was later invaded by the Spanish, the Hapsburgs and then Napoleon. It saw extensive action during WWII.
In town you'll want to see the castle, and the sturdy watch tower known as the Torre Civica, now the seat of the town hall. Villa Castellani is an 18th century villa surrounded by a lush park right in the middle of town. There are plenty of shops, restaurants and cafes to enjoy in town, with grocers and services for everday needs. There are lots of trails for biking and hiking, with woods and a plethora of birds and wildlife along the river.
In the summer the town puts on parties every Monday evening with food and music. In July, they celebrate the Palio of Sermide, an opulent affair of costumed splendor that re-enacts the marriage of Contessa Matilde of Canossa.
Sermide sits in a good position for touring the northern art cities. Within an hour you can reach Mantova, Verona, Vicenza, Padova, Ferrara, Bologna, Modena and Este. There are ferry boats on the Po that can transport you to Venice by water!
Been there? Done that? Share your experience and tips!
Haven't visited yet? Have questions about Sermide? Ask them here!
Explore nearby towns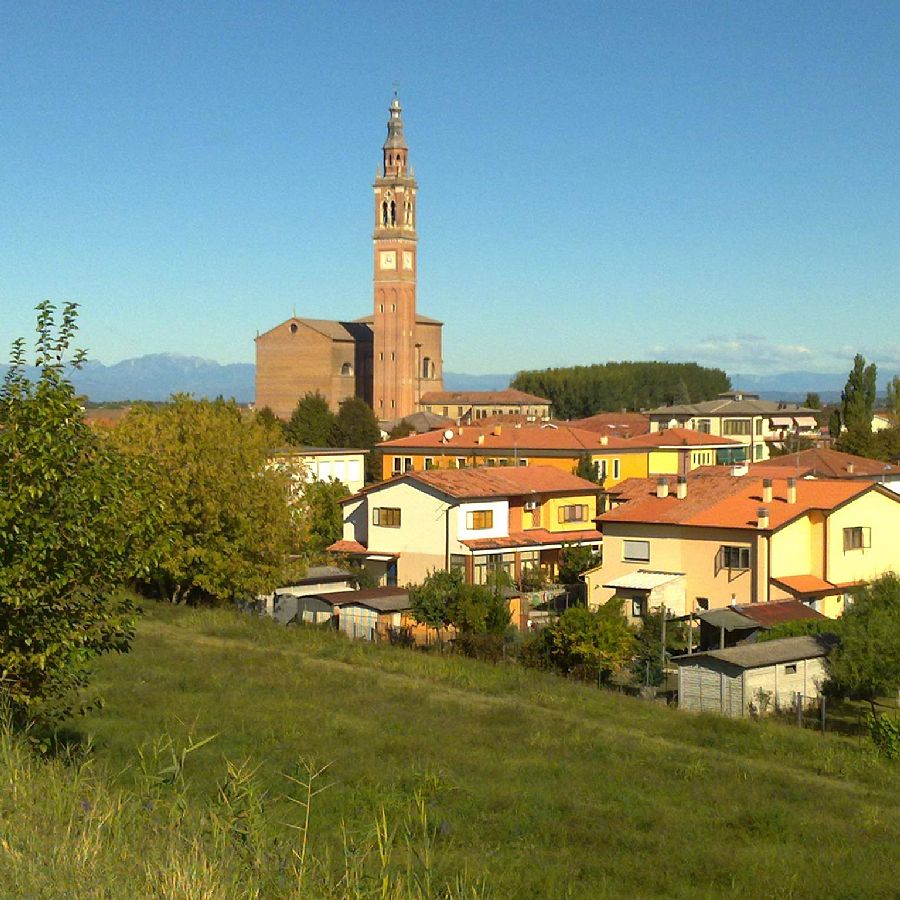 The village of Castelbaldo is at a crossroads and sited between the Fratta and Adige rivers, which made it a strategic place through the centuries.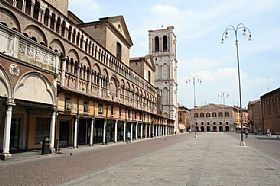 Ferrara is a surprise - a beautiful art city filled with incredible architecture and interesting streets, yet under-visited by tourists.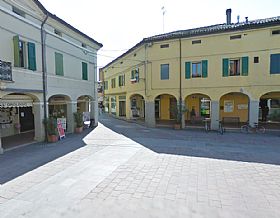 San Pietro in Casale sits on the fertile agricultural plains that stretch between Bologna and Ferrara, in Emilia Romagna.