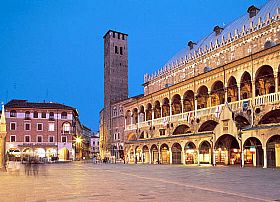 Padua is often overlooked as a destination, which is a shame as it is a vibrant art city. With 210,000 people it is lively and offers city culture with the feel of a smaller town thanks to its historic center. Padova was named Patavium by the Romans, lies less than an hour from Venice and was historically tied to the Republic though it has been inhabited since 1183 BC. The location is perfect for seeing northeastern Italy - within an hour you can reach Venice, Treviso, Verona and Vicenza, while just a little farther afield are Ferrara and Lake Garda.
Padua is home to the second-oldest university in Italy, which was founded by discontented scholars and professors from Bologna who established it in 1222 for more academic freedom. Dante and Copernicus studied here, Galileo taught here, and the university today continues its well-established reputation as an elite place of higher learning. The student population give Padua vitality while the university district offers stores, pubs and markets. The university's primary areas of excellence traditionally were law, medicine and astronomy.
The city offers a lot, with its mix of modern and medieval, it is cultured and casual at the same time. There are renowned treasures to see here. The Scrovegni Chapel is called "The Sistine Chapel of the North," a lovely chapel completely covered in frescoes by Giotto, an attraction that merits the trip to Padua alone! The Musei Civici have masterpieces by Tiepolo, Tintoretto and Veronese, among others. Don't miss the Church of Sant'Antonio, one of Italy's most revered saints, the reason many boys are named Antonio all through the peninsula. Here he is referred to merely as "Il Santo" (the saint) without any further name needed. The fanciful Romanesque basilica has Gothic touches, a Byzantine dome and a Moorish bell tower. Out front is the monumental statue of Gattamelata, a revolutionary equestrian statue by Donatello, a break-through in sculpture at the time and much studied by art historians. Other works by Donatello are found in the basilica and around Padova.
The city is also home to the oldest botanical garden in Europe, a park that merits a visit. The Duomo is beautiful but it's the magnificent Romanesque baptistry that steals the limelight.
Padova is a city of surprises, with rich culture, gorgeous art, a vibrant atmosphere and a great location.
Been there? Done that? Share your experience and tips!
Haven't visited yet? Have questions about Padua? Ask them here!
Explore nearby towns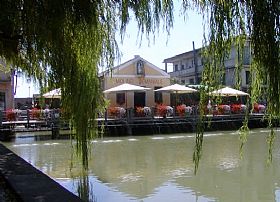 Dolo rests on the Brenta River, the waterway that connected Venice with Padova and cities further inland.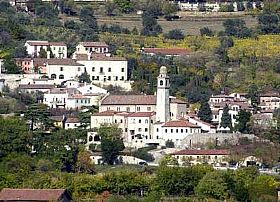 Arquà Petrarca is a tidy medieval town that maintains its original charm and is considered the "pearl of the Euganean Hills".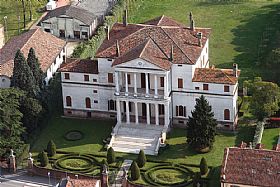 Piombino Dese is the only town in Italy washed by 5 rivers: Sile, Zero, Dese, Draganziolo and Marzanego.