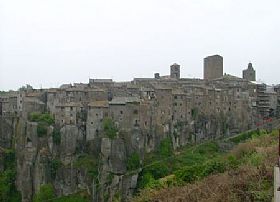 The lovely town of Vitorchiano grips a bluff at the foot of the Cimini mountains, near Viterbo and 90 km from Rome. Situated above the verdant Valley of Vezza, the ancient charming hamlet is renowned in central Italy for the extraction of peperino stone (a volcanic tuff containing fragments of basalt and limestone) and is perched on top of these huge formations with steep slopes overhanging the valley. The town is protected by two deep ravines which gave it natural defensive barriers, along with the ancient walls that were built on the exposed portion.
Flower-draped balconies and an old-world enchanting atmosphere, along with the dramatic setting, give Vitorchiano a charming face and make it look like a large nativity scene. It is definitely a postcard-type of place! Its enchanting streets of the historic center take you back to the Middle Ages, as this is a very well preserved Medieval village.
Vitorchiano was loyal to Rome and allied with the empire, and its residents were citizens of Rome. They were given a pact called Fidelato (for their faithfulness to Rome) and they still have ceremonial status and participate in ceremonies and function in Rome. Two ancient gates still stand proudly, through which you pass to enter the town. Enjoy the old world ambiance, the pretty homes flanked by stairs and flowers. The Gothic Palazzo Comunale is the town hall, and there are several interesting and lovely churches to see as you meander.
Vitorchiano is surrounded by a hilly landscape, rich in oak woods, ash trees, beeches, elms and chestnut trees. It is crossed by limpid torrents and fresh water sou!rces, which make it ideal habitat for wild animals like foxes, beech-martens, weasels, hares and wild boars. The local flora is incredibly variegated, too! Splendid flowers and wild fruit, and a luxuriant under-wood with junipers, brooms, ferns, holly, and many species of sought-after edible mushrooms, like the famous porcini.
There are plenty of paths among the hills and woods, making the village a great destination for nature lovers and those looking for a relaxing vacation.
There are a variety of genuine high-quality local products like chestnuts, walnuts, mushrooms, precious olive oils, excellent wines, sheep and cow cheeses, hams and salami, a taste-tempting reason to love Vitorchiano even more! The area boasts abundant traces of the Etruscan , Roman and Medieval civilizations. The historical attractions, coupled with easy access to major roadways and to attractions like Tuscia, Viterbo, Tuscania, Tarquinia, and Lago di Bolsena (among many other interesting places)., make it even more appealing.
Vitorchiano is uniquely situated for a special cultural stay, where you can enjoy the typical flavours of the local cuisine, and is centrally located for excursions to the main tourist attractions around Lazio, Umbria and southern Tuscany. It is close to Bomarzo, Viterbo, Soriano nel Cimino, and Lake Bolsena. Orvieto, Todi and Terni are in easy reach, and Rome is just about an hour away.
Been there? Done that? Share your experience and tips!
Haven't visited yet? Have questions about Vitorchiano? Ask them here!
Explore nearby towns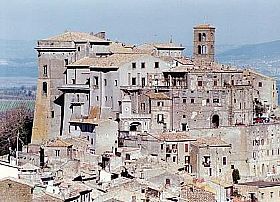 The tiny town of Bomarzo seems other-worldly as its stone center reaches upward on the hilltop.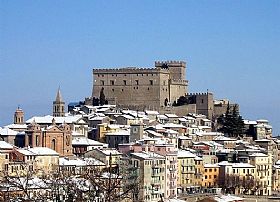 Soriano rises from a mountain setting among the abundant chestnut forests of northern Lazio.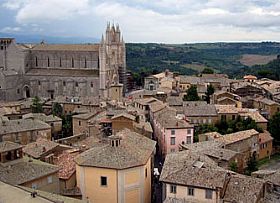 Viterbo is a city that will surprise you with its medieval beauty and its interesting history.