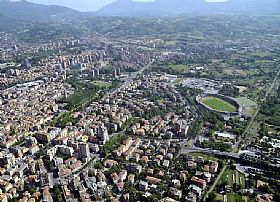 Terni was called "the Italian Manchester" in the late 19th century (in the middle of the Industrial Revolution) and it owes its current look to the establishment of large industrial enterprises, and important hydropower productions.
In recent years it has initiated a phase of de-industrialization that changed the face of the city, at the expense of its growth but focusing on valorizing historic districts and smaller centers in the area.
Today a visit to Terni shows modern architecture although there are some vestiges of the past. Terni is also distinguished by the abundance of water that favored the production activities and has characterized the natural environment.
The natural beauties, as well as the historic and museum circuit, led the city to equip itself with adequate accommodation to meet the many visitors and tourists visiting the city of Terni throughout the year.
A few kilometers from the city you'll find the Marmore Waterfalls (Cascata delle Marmore), considered the most beautiful waterfall in Europe and the lake Piediluco, considered one of the most fascinating lakes in Central Italy.
Besides the classical excursion to the spectacular Marmore Waterfalls, Terni offers its visitors and art lovers a variety of monuments. Not to be missed is without doubt the Roman amphitheater, built in 32 AD for want of Fausto Tizio Liberale, on which remains it was raised the Bishop's Palace that still has murals with papal insignia and the Cardinal Albornoz coat of arms. On the southern side of Piazza Europa emerges Palazzo Spada, which belonged to the ancient noble family of Terni and was built in the sixteenth century. Today it's the town hall.
Those who want to plan a vacation in Terni for fun can not miss in May the famous festival Cantamaggio, the feast which celebrates the return of spring, with events such as parades of floats, theatrical performances, exhibitions, and performances that surround the traditional race dialectic songs.
Been there? Done that? Share your experience and tips!
Haven't visited yet? Have questions about Terni? Ask them here!
Explore nearby towns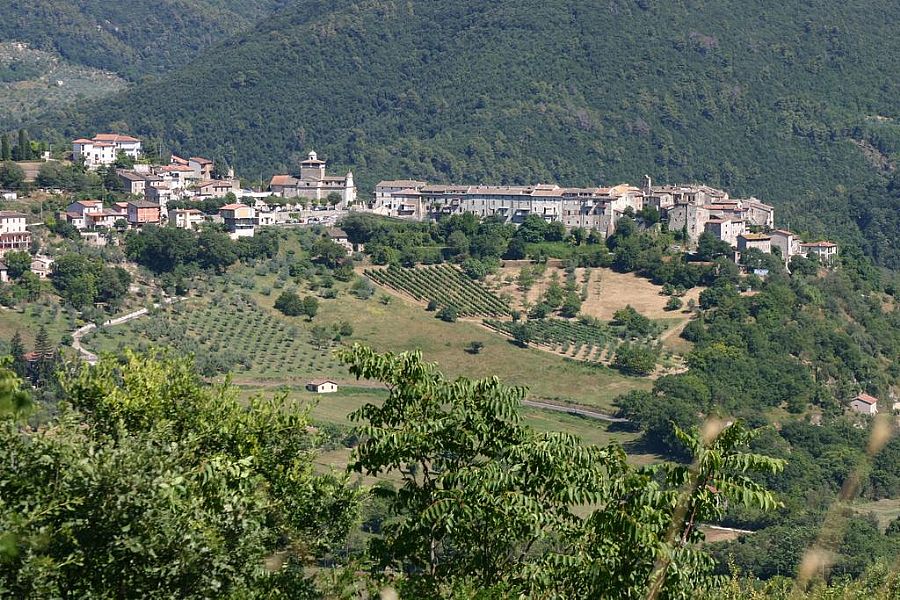 A medieval hamlet on a hill above the Valnerina river valley, its history goes back to the 11th century.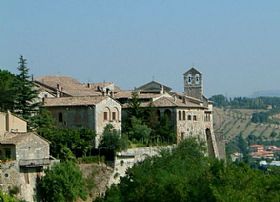 The medieval hamlet of San Gemini, close to Terni and Narni, lies on a hilly landscape spotted with torrents and valleys, where a long time ago it was a Roman settlement.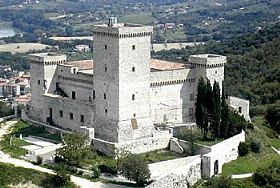 Historical documents and finds testify that Narni, whose primary name was "Nequinum", has been inhabited from the Paleolith.