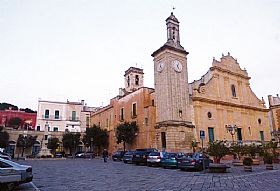 A town of about 5,000 people near Gallipoli, Tuglie gives a glimpse of small-town Salento life among its piazzas and streets. It is also convenient to Lecce, being only about 35 kilometers from the beautiful Baroque city.
Tuglie has an ancient past, as testified by its four "menhir" megalithic stones. They are impressive and draw curiosity seekers interested in the primitive prehistoric statuary. The menhir are: Monte Prino, a 2 meter high one; Nove Croci, located at Contrada Camastra; Caruggio, in the zone of that name; and Scirocco, a deep structure at Santese and Losavio.
There are caves and carved out dwellings to explore, and ancient gnarled olive trees that are sculptural works of art by nature around the countryside. Ancient stone dwellings called "grotte passaturi" are another must for prehistory buffs.
Tuglie gets its name from the ancient people who lived here, contemporaries of the Romans, the Tulli tribe. The tow was mostly developed under the feudal lords, especially the Cariddi of Gallipoli in the 1600s. The Palazzo Ducale was the noble residence of the Venturi family in the 1600s, now home to the Museum of Country Life and popular Salento traditions. It has a lovely garden. Around town, Piazza Garibaldi is the center of things, and there are several palazzi that belonged to important families that give the place a regal feel.
The Church of Maria Santissima Annunziata is a baroque jewel built in the 1700s. The charming chapel of San Giuseppe is constructed of honey brick with small onion domes on its low towers. The land for the chapel was donated by Duke Venturi in 1783 for the confraternity of the "Buona Morte" (good death, literally), and he liked Moorish style.
Don't forget to stop in at the caseificio La Perla Salentina, where they make a variety of delicious cheeses - fresh mozzarella, ricotta and creamy burrata, as well as scamorza, and aged pecorino!
Been there? Done that? Share your experience and tips!
Haven't visited yet? Have questions about Tuglie? Ask them here!
Explore nearby towns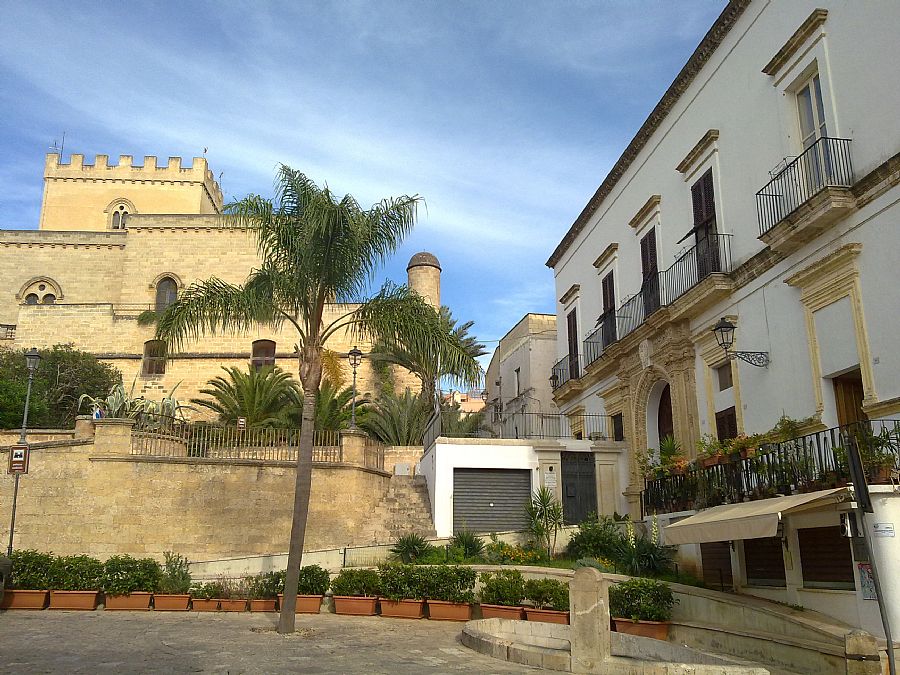 In the middle of the Salento in southern Puglia, Parabita is a lovely small town just 13 kilometers from the Ionian Sea but with its own charms.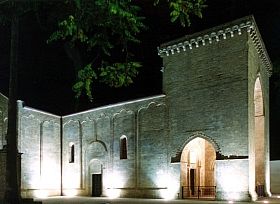 Alezio is a town in the Salento of Puglia, just a few minutes from Gallipoli and the Ionian Sea.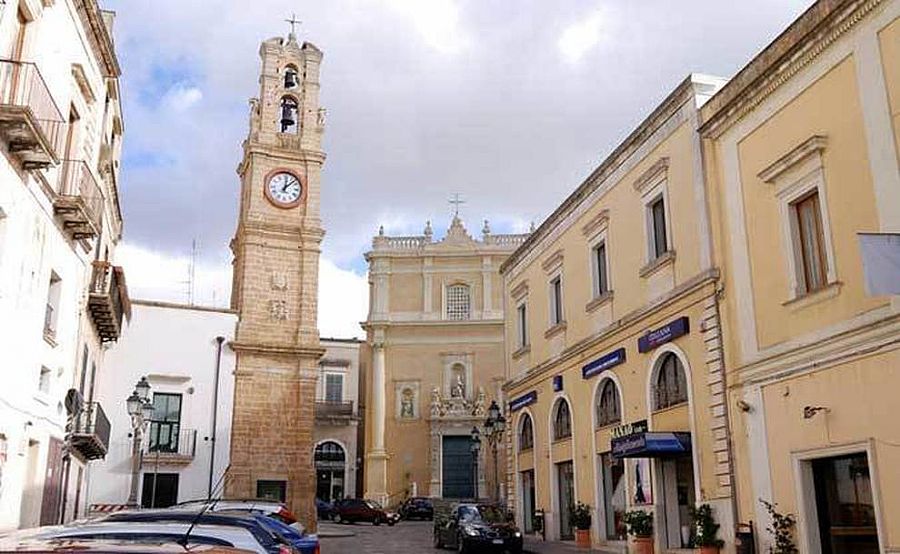 Near Ugento, the compact and friendly Casarano has a unique atmosphere and some surprising gems tucked around its narrow streets.