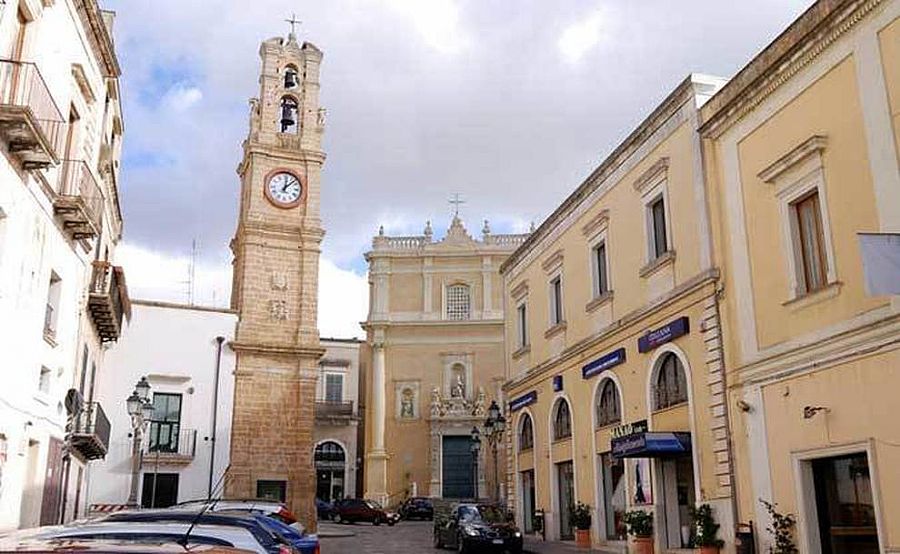 Near Ugento, the compact and friendly Casarano has a unique atmosphere and some surprising gems tucked around its narrow streets. Founded during the 1st century BC under the Romans, it's thought the territory was gifted to a Roman centurion named Caesar (hence Casarano) as a benefit from his military service. Originally named Caesaranum it morphed to Casarano. During the Byzantine period, the area assimilated to the eastern Orthodox traditions, remains of which can still be seen in the churches. Under the Normans, it was part of their feudal system, with various lords and rulers through the centuries, then in the post-Renaissance period, Casarano itself experienced a renaissance, with the construction of the palaces you still see around town.
Today, the town of nearly 20,000 is home to skilled craftsmen and is an agricultural center that produces olives and oil, wine, citrus, almonds, and other vegetables. It is just 34 kilometers from Santa Maria di Leuca, the tip of the heel where two seas flow together, and 46 kilometers from stunning Lecce. Pretty Gallipoli, and the fabulous beaches around it are in easy reach. Around town, several churches safeguard lovely artwork; don't miss the main church, called La Chiesa Madre, done up in Lecce Baroque style; and the chapel called Santa Maria della Croce, with its mosaics and frescoes. A museum is dedicated to miners, which recounts an intriguing history of the Casaranesi who worked in mines in Belgium. Meander around town to see the baroque-style palaces, the "case a corte" - unassuming homes that hide internal courtyards behind their heavy doors and gates. Enjoy a gelato, and be sure to sample the Salento specialties, as here you'll get both land and sea dishes using the area's fresh produce. Of course, since wine is produced here you should do a winery visit and tasting, too!
Been there? Done that? Share your experience and tips!
Haven't visited yet? Have questions about Casarano? Ask them here!
Explore nearby towns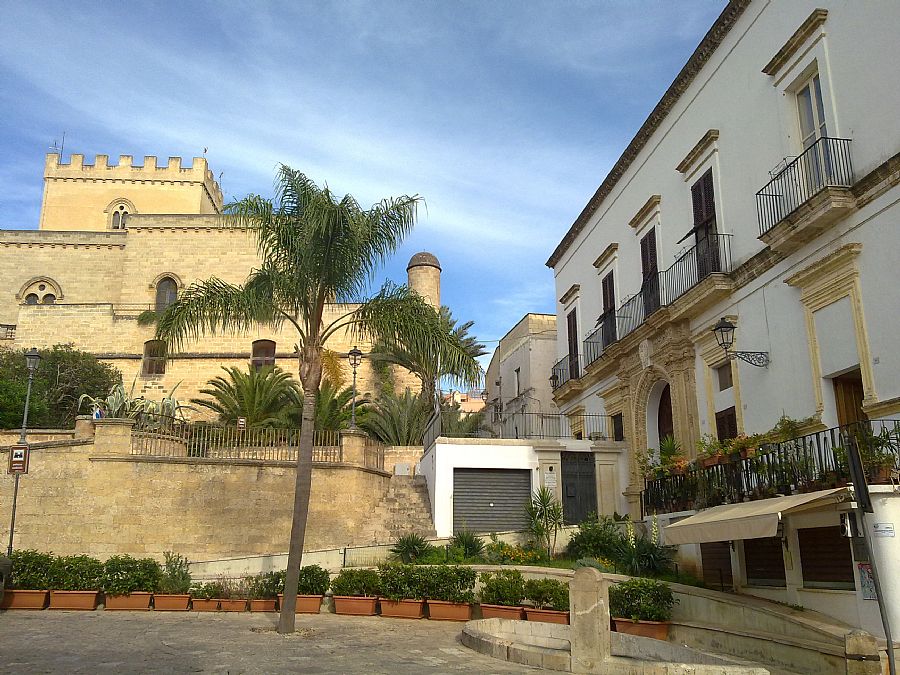 In the middle of the Salento in southern Puglia, Parabita is a lovely small town just 13 kilometers from the Ionian Sea but with its own charms.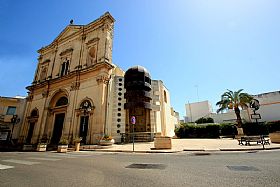 Melissano is a agrarian town in southern Puglia, just inland a few miles from the Ionian Sea.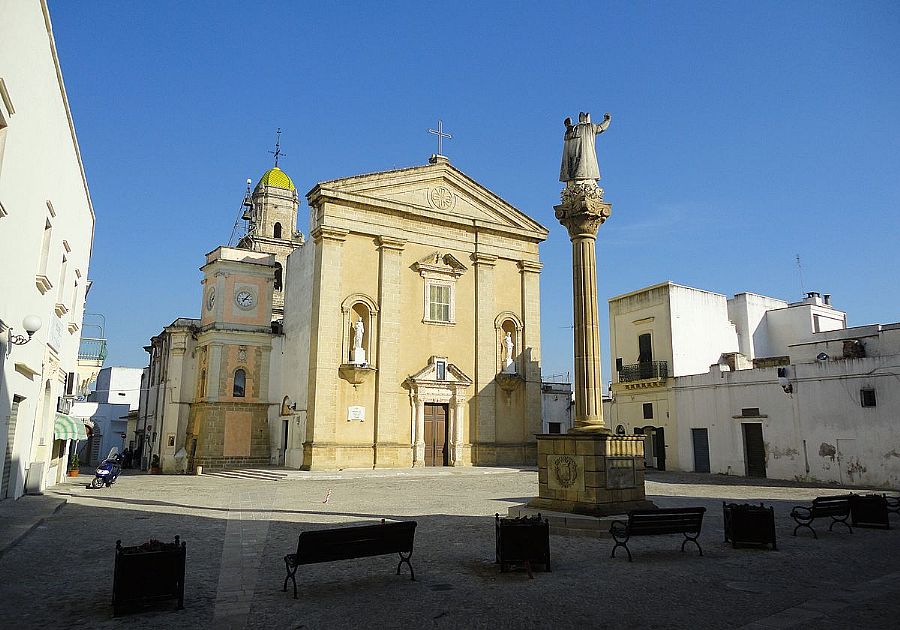 Situated in Puglia's sun-drenched Salento, Taviano is a town of 12,300 people near Gallipoli.