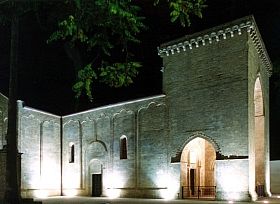 Alezio is a town in the Salento of Puglia, just a few minutes from Gallipoli and the Ionian Sea. While it is a modern town now, it has very ancient roots, going back to the Messapi and Oscan tribes, original Italic peoples, before being taken over by the Roman Empire. There were archeological finds of Messapic sepulchres in the area to confirm these ancient beginnings. The city was called Aletium by the Romans. It was destroyed by the Saracens in about 1000 AD and abandoned for a couple of centuries, its inhabitants fleeing for the island of Gallipoli. Alezio was re-established in the 1200s by Basilian monks who built a monastery and church here. The Chapel of Santa Maria della Alizza is still the primary place of worship, and there is a festival dedicated to the patron saint on August 15, with much fanfare. There are frescoes from different eras inside the church. A castle was built in the 1600s.
The Baroque church dedicated to the Madonna Addolorata is a vast bright space with barrel vaulted ceilings and a high dome with the four evangelists represented on it. The church has an impressive pipe organ. Palazzo Tufari, a balcony-decked palace built lin the 1700s for the leading noble family, now houses the Museo Civico with displays and archeolgical artifacts from the area.
Alezio is famous around Puglia for the wine produced here and named for the town. The vintage is from the Negroamaro grape, a heritage varietal from this zone, used to produced Alezio Riserva, Alezio Rosato and Alezio Rosso. Give it a try with the delicious cuisine of Puglia.
Alezio is close to the sea, just a few minutes inland, and near the city of Gallipoli with all its shops, attractions and waterfront restaurants.
Been there? Done that? Share your experience and tips!
Haven't visited yet? Have questions about Alezio? Ask them here!
Explore nearby towns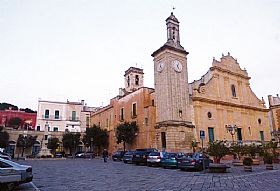 A town of about 5,000 people near Gallipoli, Tuglie gives a glimpse of small-town Salento life among its piazzas and streets.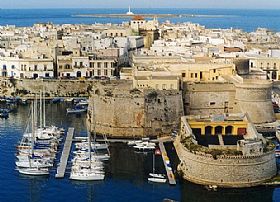 The city of Gallipoli- Greek for 'Beautiful City'- is a pearl in the blue waters of the Ionian Sea.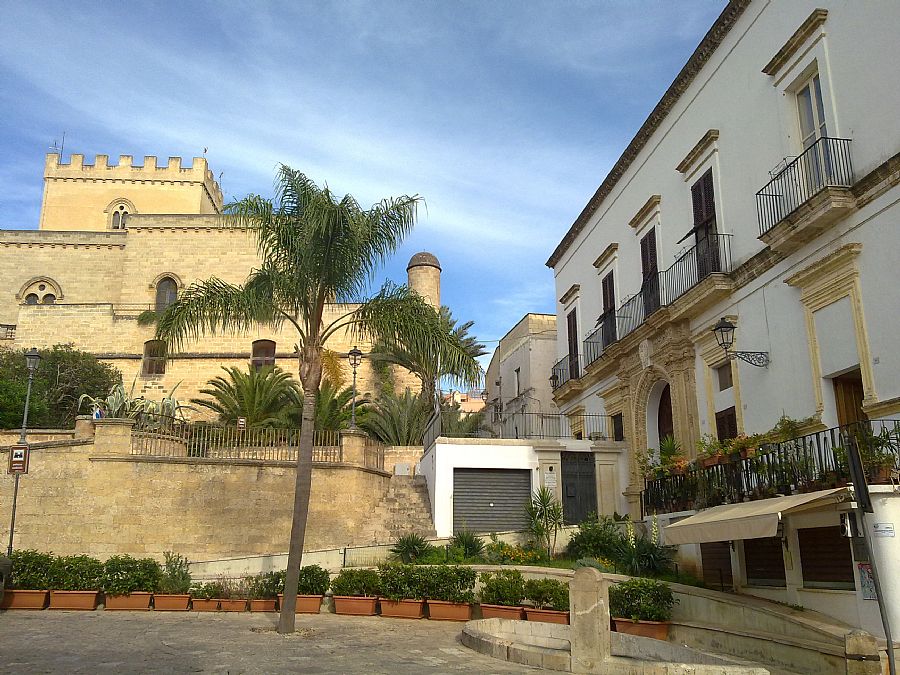 In the middle of the Salento in southern Puglia, Parabita is a lovely small town just 13 kilometers from the Ionian Sea but with its own charms.