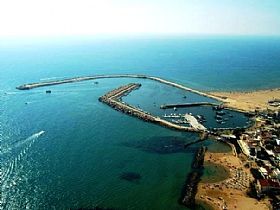 A still active fishing village combines with beach resort in a charming combination on Sicily's south coast. Scoglitti derives its name from "scoglio" meaning reef, originally an Arab settlement with a name meaning little reefs of the doves. Today, it is a seaside destination where you can enjoy the cobalt water from March right up to December!
Tucked into the Gulf of Gela near Ragusa, Scoglitti is near the archeological area of Kamarina, an ancient Greek settlement. Its colorful marina serves pleasure boats and fishing crafts alike, and was an important port for trade with Malta. During the feudal system it was an agricultural base, but once that system ended in 1812, the town began to flouish. Scoglitti's fishing reputation led to a quay full of warehouses that were used for the cleaning and preservation of fish, usually salting for longer conservation. While these facilities are no longer active, there is still a daily fish market to buy the fresh catch as soon as it is brought in.
Today, tidal pools provide splash basins right off the shore and there is a lovely lungomare promenade, along with a landmark lighthouse. There are beaches for every taste, from wide sandy expanses to dunes, to low cliffs and rocky spots. In town, the Piazza Cavour is a gathering spot studded with umbrella pines, and there are loads of Liberty style villas to make the place attractive. The church of San Francesco honors the town's patron saint and holds a wooden statue of the revered saint that was recovered from a shipwrecked Spanish galleon. The festival honoring St. Francis is Scoglitti's biggest party, though there are summer concerts and events to enjoy, too.
There's plenty to do away from the beach, too. Just 20 miles inland is the Arabesque castle of Donnafugata, an historic landmark and an almost surreal but beautiful structure in the country. With 120 rooms, a gorgeous garden and a stone-walled labyrinth, this former noble residence is a sight to see. The baroque city of Modica is nearby and really worth visiting, there are Greek ruins from many millenia ago, and Ragusa, the provincial capital and picturesque hilltop city, to visit, as well.
Been there? Done that? Share your experience and tips!
Haven't visited yet? Have questions about Scoglitti? Ask them here!
Explore nearby towns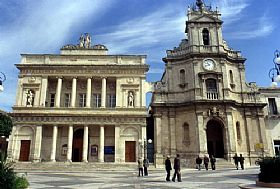 Lying in the hills of southern Sicily, minutes to the beaches but in its own world surrounded by vineyards, Vittoria offers city amenities and small town hospitality.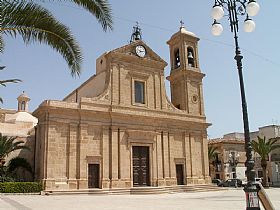 A lovely town located near the sea, Santa Croce Camerina offers a nice atmosphere amidst flowering fields.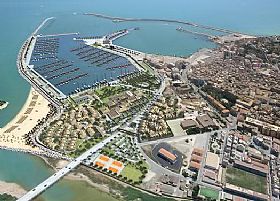 Located on the southern Sicilian coast and linked to its beautiful older city of Ragusa inland, the Marina di Ragusa is a hip beach resort.