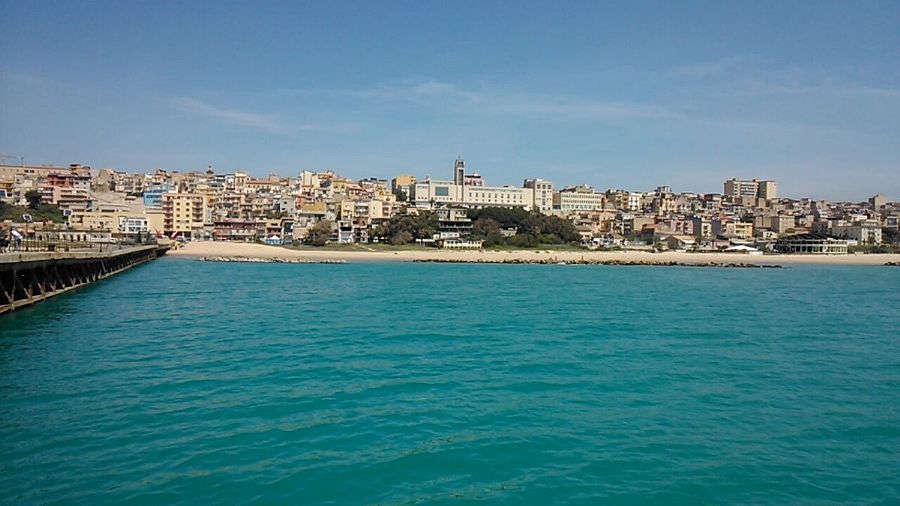 Resting between Ragusa and Modica, the seaside city of Gela is also in reach of Agrigento. Famous for its many pastry shops, it also has a nice stretch of waterfront, a labirynth of narrow streets, and a combination of art, culture and history to keep everything interesting. It is near Caltagirone, Punta Secca.
It's history goes back to the ancient Sicani people who resided in the zone from 3000 BC, followed by the Siculi tribes around 1500 BC. It was around 500 BC that Greek sailors from Lindo, with other colonies arriving from Rhodes and Crete with the town becoming a ceramics production center. It was ruled by tyrants, enjoyed a period of splendor, then was destroyed by Carthage. It was rebuilt and had a long period of peace, then was abandoned after being sacked. It was reborn in 1233 by Frederick II with the name Heraclea Terranova. WIth the Unification of Italy the town became known only as Terranova. The entire coast was part of the Allied landings in 1943 with a counter-attack by the German forces known as the Battle of Gela.
There are many Greek-era archeological areas around here, and buildings of Medieval importance, as well. There are more than a dozen churches (not all of them open regularly), a plethora of palazzi, and some intriguing modern architecture as well. The coast's natural dunes and nature areas are a draw, the "riviera" style beaches with services, and spectacular sunsets keep beach folks happy all around.
Greek walls and archeological area Capo Soprano: the ancient fortifications of the ancient city (also called mura timoleontee) are amazingly preserved considering their age and the sea air. Dating to the 300s BC,apparently dunes of sand covered them for centuries and kept them intact. (See more at the FAI site.)
The ancient Acropolis on the hill: the sacred temple was built in on the hill, as is typical, to house the religious centers of the city. After being sacked by Carthage, the buildings were abandoned then housing sprang up around it. But archeological excavations show the outline of the temple and buildings, so it is worth a visit.
Museo Archeologico: The museum has a chronological collection from prehistoric finds through the Middle Ages, with many artifacts from excavations in the nearby area, and private collections (Navarra and Nocera) The works highlight the ancient history of Gela and the territory. See more on this Website.
Teatro Eschilo: In Piazza Sant'Agostino, the small but pretty theater was inaugurated in 1832. It has undergone a few restorations since then but still puts on shows, so check the schedule in case there might be a musical event, theatrical production or comedic show happening during your stay.
Lungomare Federico II Svevia: The town's waterfront that goes from the Gela River all the way through town, passing the ancient Greca Archaica and archeological areas, all the way to Piazza delle Tre Porte (where you'll find basketball courts). Along the way you'll find a mostly-unimpeded waterfront while opposite the street is lined with shops and restaurants and services. A highlight is the "sbarcatoio" pier, a forming landing pier, with a modern sculpture leading to the long pier. There are beaches that are left in public and natural state with sand dunes, and some sections with concessions that provide umbrella and sun bed rentals, along with restaurants or snack bars, changing cabins and such.
Riserva Naturale.The Gela Nature Reserve is an important migration zone for aquatic birds, thanks to its unique position and climate. Some of the birds present are white storks, spoonbills, herons and egrets, bitterns, squacco heron, ducks, terns, black-tailed godwits, redshanks, sandpipers, little stints and more. And that isn't even to speak about the botanical diversity! It's worth a visit, to bird watch on your own, or take a guided excursion over the 330 hectares 815 acres). It is open every day, from 8:30 AM until 5:30 PM.
Museo del Mare. It could really be called the seafaring museum, with its ancient boats and equipment. In fact, it holds the most ancient vessel known to have been found, an archaic Greek boat. In a high-tech design-driven building it is located at the archeological area of Gela.
Palazzi. There were many ornate palaces, but today the Palazzo Pignatelli, which holds the town hall offices as well as special exhibits is one to see, as is the Ex-Palazzo Ducale, which offers great views and also hosts events.
Been there? Done that? Share your experience and tips!
Haven't visited yet? Have questions about Gela? Ask them here!
Explore nearby towns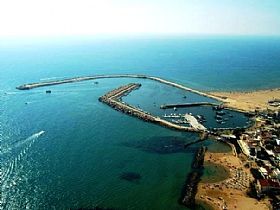 A still active fishing village combines with beach resort in a charming combination on Sicily's south coast.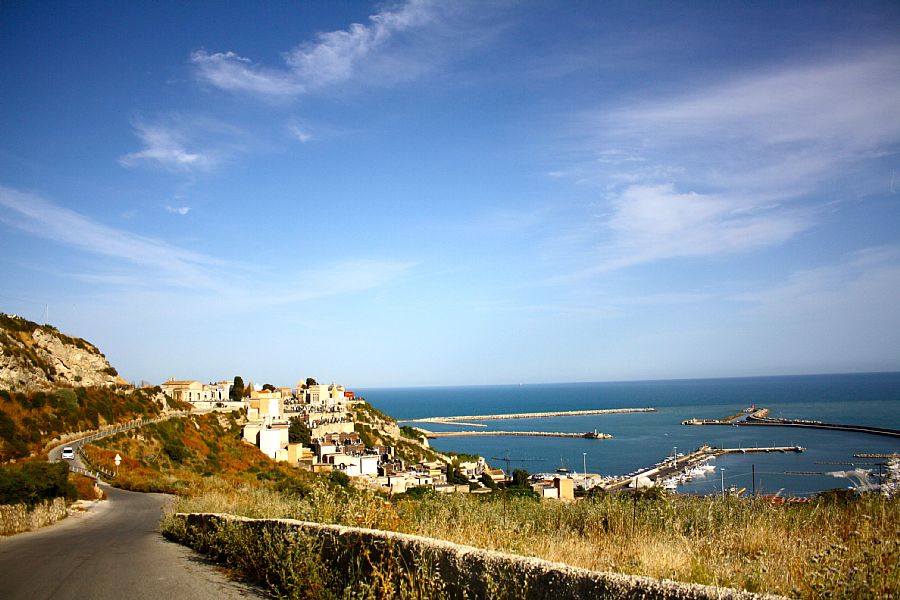 On the Gulf of Gela in southern Sicily, Licata sits on the coast between Agrigento and Gela, at the mouth of the Salso River.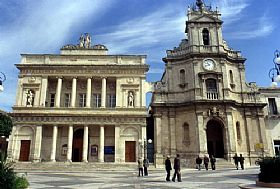 Lying in the hills of southern Sicily, minutes to the beaches but in its own world surrounded by vineyards, Vittoria offers city amenities and small town hospitality.