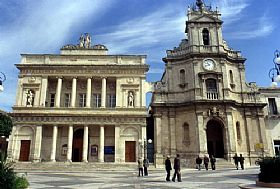 Lying in the hills of southern Sicily, minutes to the beaches but in its own world surrounded by vineyards, Vittoria offers city amenities and small town hospitality. Located near Ragusa, the town has about 56,000 inhabitants, enough to provide culture and services without being too large and chaotic. It is below the Iblei Mountains at 168 meters above sea level (550 feet), and yet just a short hop to the beaches below.
Founded formally by Countess Vittoria Colonna Enriquez in 1607, it bears her name and enjoyed many privileges bestowed by the noble lady, who ceded lands, provided 10 years free of taxation, and debt immunity. With these incentives, it grew rapidly and consistently, interrupted only by the earthquake of 1693, which caused extensive damage throughout the southern region. It rebuilt and carried on, especially developing its wine trade. Vittoria is famous for a noble vintage called Cerasuolo, a blend of two native grapes, Nero d'Avola and Frappato. It gained famed even in the early 1700s.
Of course, the area had previous civilizations, beginning in the Bronze Age, then the Greeks, Romans and Byzantines. But it was the nobility of the old counts of Modica (from Cabrera Spain) that really brought it to life. The castle dates to 1607.
Don't miss the Piazza del Popolo, a spectacular space with the beautiful church Santa Marie delle Grazie, and the next-door neoclassical theater with two rows of columns decorating the outside and opulent rows of box seating inside, enhanced by paintings by Giuseppe Mazzone. The church of the Trinita and San Giovanni are both worth seeing.
Sample the wine, of course, but don't overlook the regional specialties like scacce, which is a type of foccaccia filled with cheese and/or vegetables, and caponata, a dish of eggplant and sweet peppers. The area is still tied to farming, with sweet sundried tomatoes coming from here, along with citrus, olives, and carob.
Been there? Done that? Share your experience and tips!
Haven't visited yet? Have questions about Vittoria? Ask them here!
Explore nearby towns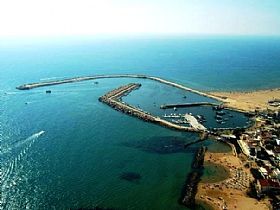 A still active fishing village combines with beach resort in a charming combination on Sicily's south coast.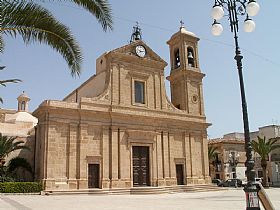 A lovely town located near the sea, Santa Croce Camerina offers a nice atmosphere amidst flowering fields.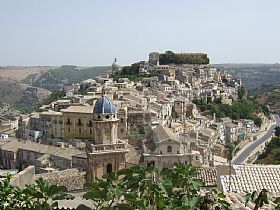 Ragusa looks fascinating, its stone buildings peeking up from streets that wrap themselves around the hilltop.