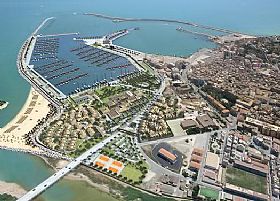 Located on the southern Sicilian coast and linked to its beautiful older city of Ragusa inland, the Marina di Ragusa is a hip beach resort. It started life as a Greek colony in the 5th century BC, as testified by remains found in the area, then became a Byzantine stronghold before falling under Arab domination from 827-1091. It had ebbs and flows of prosperity, and built a Saracen coastal tower in 1579 to keep watch against raids from the sea. The area was a sleeping fishing village with a port that hauled off stone and minerals mined in the hills' stone quarries. When the fishing trade weakened, it turned to fresh produce, with lots of greenhouses popping up in the sunny mild climate to grow veggies.
Today, Marina di Ragusa is a hopping, popular beach resort known for its wide sandy beaches and nightlife. Tens of thousands of people flock here in the summer for a taste of the sea, surf and star-lit entertainment. It has become one of southern Sicily's best known resorts. It enjoys a long summer thanks mild weather that give it an 8-month season. The marina has expanded for sailboats and motor craft, and is strategically located for boaters, being opposite Malta.
The town borders the nature reserve, Riserva dell'Irminio. It is just 20 minutes from Ragusa, with its museums, palazzi and churches; and is in reach of Noto and the other Baroque towns that form the UNESCO World Heritage Site, as well as Agrigento and Catania. Don't miss the intriguing Arab-influenced Castello di Donnafugata, a sprawling 122 room palace with formal gardens.
Been there? Done that? Share your experience and tips!
Haven't visited yet? Have questions about Marina di Ragusa? Ask them here!
Explore nearby towns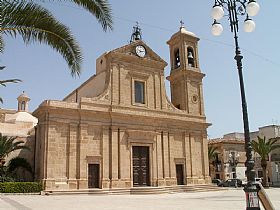 A lovely town located near the sea, Santa Croce Camerina offers a nice atmosphere amidst flowering fields.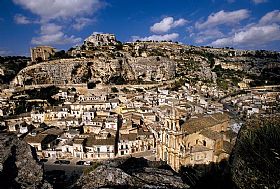 This beautiful Baroque town sits in a gorge in southern Sicily just a few miles from the Mediterranean Sea.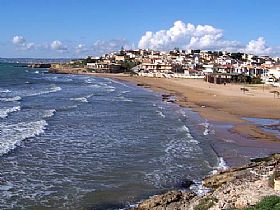 On the Sicilian coast, you'll find golden sand beaches interspersed with reefs at Cava d'Aliga.