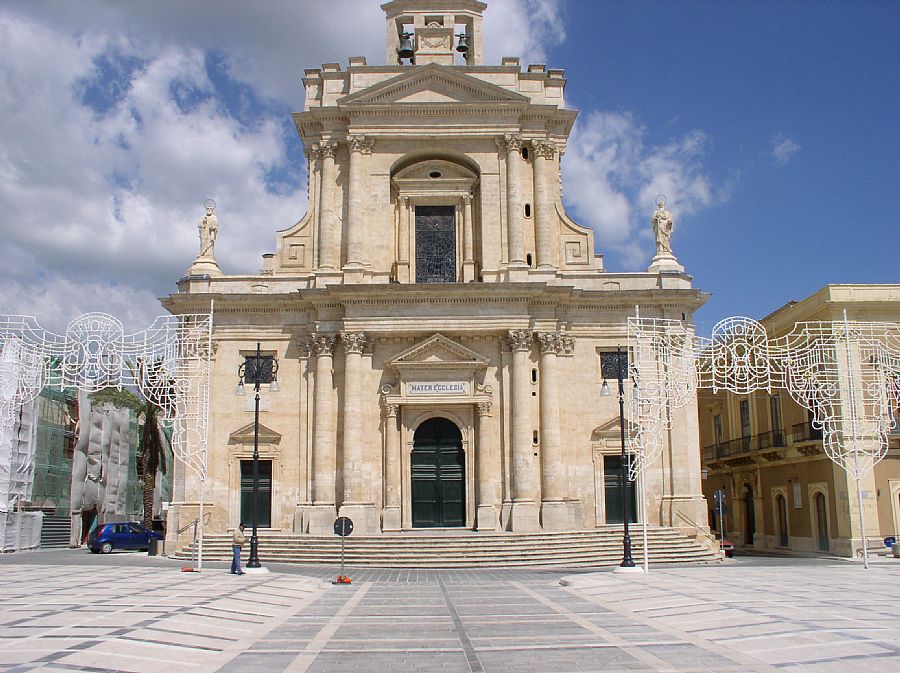 The town of Rosolini has its official beginnings in 1712, making it "new" as far as Sicily is concerned. The land and territory was given to prince Don Francesco Moncada e Cirino (say that three times fast!) granted to him to build a village. With the feudal grant came the inherent perogatives to impose taxes on subjects, administer civil and criminal justice, and administer civic offices and feudal life. There had already been a castle dating to 1485, built by King Ferdinand, and in this period it was expanded and altered. Churches and palazzi were constructed, along with humbler homes for the feudal subjects.
The town may be "new" but there is still ancient history around, back to prehistoric eras, actually. The archeological finds at Cava Grande, a paleolithic site, Caverna Lazzaro and bronze age necropolis demonstrate there were ancient habitations here. Then a Greek and Roman presence, when it was called Rus Helorinum. With the fall of Rome, the area was taken over the Vandals, and then the Arabs, who called it Raalsenem. The Normans brought the feudal system to southern Italy and it remained that way until the unification of Italy in 1861. Rosolini is still agricultural with the cultivation of carob, grape vines, grains and olives. There are still crafts traditions, like basket makers, stone cutters, wood workers, and iron smiths.
The caramel-colored town has a tight grid of streets with palaces and lots of restaurants and shops tucked in. The main hang-out is Piazza Garibaldi, and the street leading off, Corso Savoia, is a prime strolling spot. There is a nice park dedicated to Pope John Paul II, with steps, fountains and green space, a play area and relaxing spot. The main church ("chiesa madre") is dedicated to St. Joseph, with a baroque facade and splendid frescoes and paintings inside. The church of the Crocefisso is a stand-out one with its twin bell towers. Wander the old town, find the hidden treasures tucked in the streets -cafes, boutiques, wine bars and restaurants.
Rosolini is next to Ispica, and close to famous Baroque town, Noto. It is in proximity to Modica, Ragusa and Siracusa, and the beaches at marvelous Marzememi. Visit the archeological sites, and catch a glimpse of the ancient Roman aqueduct Cansisina.
While you're here, be sure to sample the tasty treats of the area, like fresh ricotta-stuffed ravioli, the hand-made cavatelli pasta, and mustazzola cookies, along with Sicily's famous almond sweets, granitas and more.
Been there? Done that? Share your experience and tips!
Haven't visited yet? Have questions about Rosolini? Ask them here!
Explore nearby towns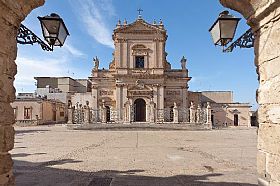 The beautiful Baroque city of Ispica sits in the hills of the southern tip of Sicily.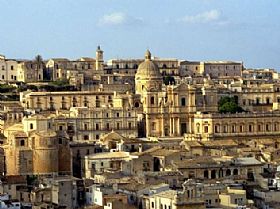 One glance at Noto and you'll see why it's referred to as "the pearl of Sicily".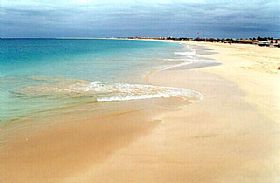 This tiny town is officially part of the city of Ispica, but is set apart on a long stretch of seacoast.