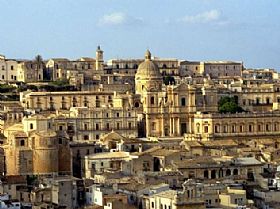 One glance at Noto and you'll see why it's referred to as "the pearl of Sicily". This is a well-planned town that utilized a perfectly proportioned urban plan to create a beautiful Baroque city. It was rebuilt from the ground up in 1693 following a destructive earthquake, opting to start afresh in a new spot 10 kilometers from the original city center. The result is a honey-hued place constructed of local limestone with a spectacular symmetry that makes it a delight. Sunset makes Noto shine golden, and it is particularly magical in the evening when the floodlights and street lamps play on the warm colored stone.
There is a plethora of churches. You'll want to contrast some of them, with their differing variations on the Baroque theme. The oval interior of Santa Chiara is cozy; the facade of San Carlo Borromeo looks like Borromini designed it; and the opulence of Montevergine leaves you breathless. There is no shortage of prestigious palaces, either. Via Nicolai bears many of the monuments, including Palazzo Villadorata with its elaborate stone carvings and the Palazzo Ducezio, now the town hall, which boasts a hall of mirrors inside. It is a delightful facade that looks like a turn of the Renaissance-to-Baroque style. The Duomo is a towering cathedral set above a flight of stairs with a pair of matching bell towers. The theater is a plush jewelry box of an opera house.
There is a cheerful air to Noto, a city that exudes a spirit of playfulness and culture at the same time. The beautiful decorations adorning the buildings with stuccoes and carvings complimented by intricate wrought iron work, lend an elegance to the overall scheme. Noto is a coordinated orchestra of a single and unified Baroque style, that has led to it being named a UNESCO World Heritage Site, in company with 7 other Baroque towns in the area.
Been there? Done that? Share your experience and tips!
Haven't visited yet? Have questions about Noto? Ask them here!
Explore nearby towns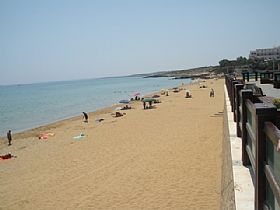 Lido di Noto is, as the name suggests, the beach of Noto.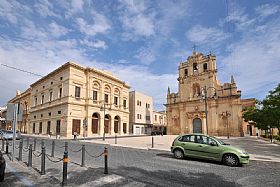 An Ionian seaside town, Avola is a mix of old and new.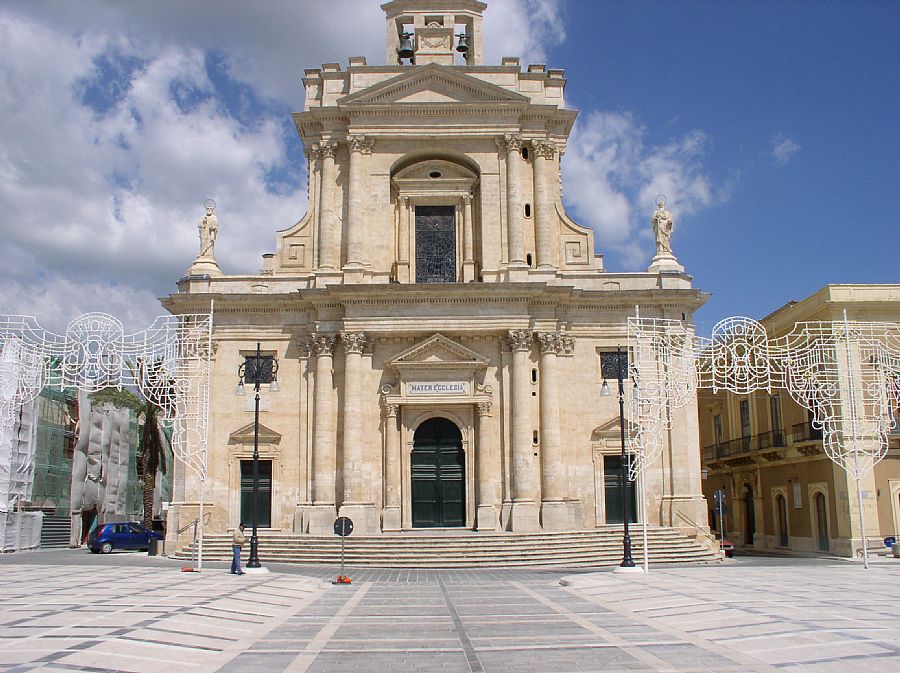 The town of Rosolini has its official beginnings in 1712, making it "new" as far as Sicily is concerned.