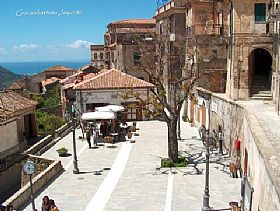 Maybe we're biased but we think that Castellabate is the prettiest part of the Cilento! The medieval castle town stands above the sapphire waters of the Mediterranean. It had a recent starring role in a popular film, Benvenuti al Sud (Welcome to the South) which highlighted its beauty and hospitality. Castellabate's history is almost like an epic movie: Greeks, Goths, Normans, Byzantines, Saracens, French, and Spanish all invaded or ruled the area. There were dramas between lords and peasants and times of glories and defeats. It was awarded the Bronze Medal of Honor for its assistance to allied troops during the Salerno landings in WWII.
Nowadays this jewel of medieval charm retains its ancient gateways and protective walls, and provides a captivating tangle of alleyways, pedestrian lanes and steps interspersed with little piazzas, flower-lined palazzi, and stone archways. The town seems to bask in the sun as it lays itself out on the hillside facing the sea. It's beauty, history and location have put it on the list as a UNESCO heritage site, as well as naming it one of the Borghi Piu' Belli d'Italia (most beautiful villages in Italy). It is also consistently on the Bandiera Blu list, which designates the cleanest beaches in the country.
Castellabate is actually more than one town, it also takes in the seaside towns of Santa Maria di Castellabate, San Marco di Castellabate and Ogliastro Marina. These villages on the bay offer golden sand beaches and nice atmsophere. There are fabulous seafood restaurants, gelaterias, and piazzas for enjoying drinks outside. The lighthouse at Punta Licosa is a nice hike from San Marco. This coastline was mentioned by Homer in his epic novel, The Odyssey.
Fishing and farming are still active industries, focusing on figs, olives and vineyards. You'll find excellent wineries in this area offer vintages made from grapes that were brought over by the Greeks when this region was part of Magna Grecia. Seafood is super-fresh, while Castellabate also offers inland cuisine from the Cilento hills. The entire area is encompassed within the Cilento National Park, which protects the hills and the coastline. This part of Campania is known for its hospitality, cleanliness and authentic atmosphere.
Been there? Done that? Share your experience and tips!
Haven't visited yet? Have questions about Castellabate? Ask them here!
Explore nearby towns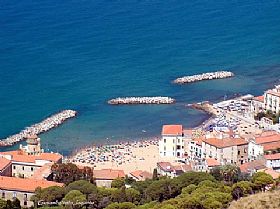 Santa Maria di Castellabate is an unspoiled seaside delight.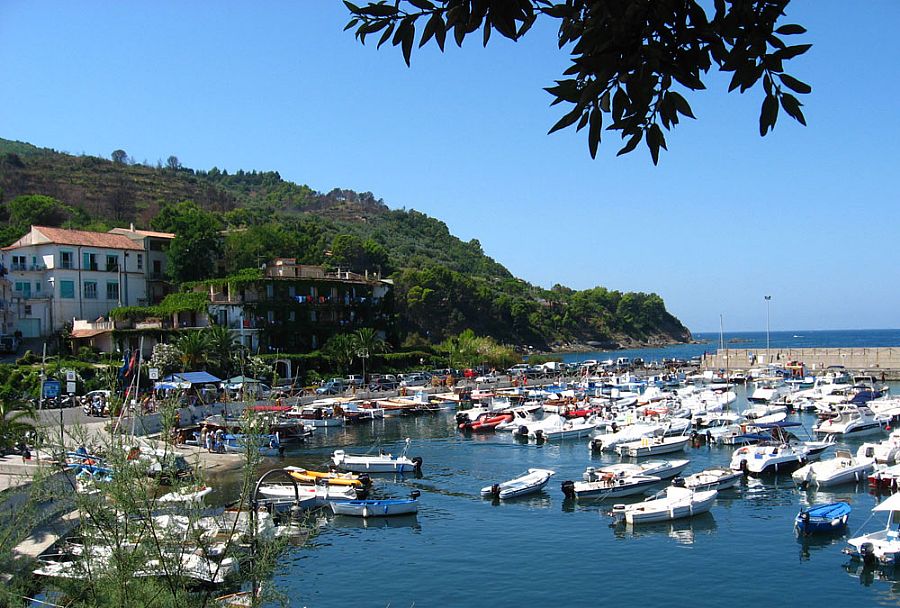 The town of Castellabate is actual a collection of villages that includes the old historic city on the hill, along with other districts along the sea.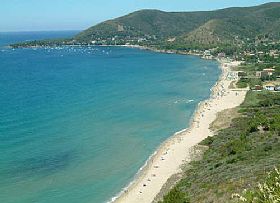 Case del Conte is a sleepy seaside hamlet in the Cilento National Park, placed at the point where the hills meet the Mediterranean Sea.