Santa Maria di Castellabate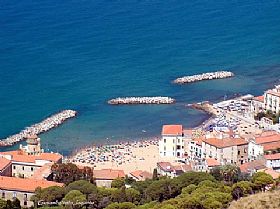 Santa Maria di Castellabate is an unspoiled seaside delight. It is the ideal destination: rugged hills cascade down to the pristine waters of the Gulf of Salerno; honey-colored beaches are bedecked with colorful umbrellas; a long shop-lined corso provides an ideal stroll; and the piazza and waterfront offer restaurants, cafes and gelaterias.
Santa Maria offers the best of a family-oriented beach resort while keeping its Old World atmosphere. Right on the seafront is the landmark Palazzo Perrotti, an old castle complete with round tower that provides a beautiful backdrop to the little sandy spot in front of it. Sunset is particularly beautiful at this spot. At the fishing pier is the "Porte le Gatte" a beautiful stone arcade fronting the water. You'll find fishing boats moored at the pier and resting ashore for painting. Fishermen still mend their nets on the beach here
Fishing is still an active trade, as evidenced by the boats departing each morning and by the seafood shops in the town. There is a Museo del Mare (Museum of the Sea) in Villa Matarazzo, which is dedicated to the area's seafaring traditions.
The history is Santa Maria is shrouded in legend: according to general belief, this was the land of Leucosia, the siren able to cast a spell over anyone that Homer wrote about in his epic story, The Odyssey. The coastline was formerly part of Magna Grecia and the excellently-preserved temples of Paestum are nearby. Santa Maria is linked with its sibling towns of Castellabate up the hill, and the fishing villages of San Marco di Castellabate and Ogliastro Marina, just a few minutes to the south. Ogliastro is worth a visit, especially for snorkelers and divers, to see the sea turtles that nest there.
Castellabate has a spectacular natural setting that offers the best of the splendidly clear sea and the unspoiled hills. There are trails for hiking, water sports, historic villages for exploring, excellent wineries to visit, forgotten castles to discover, and quiet coves for relaxing. It also offers the unique version of Italian hospitality that can only be found in the south!
Been there? Done that? Share your experience and tips!
Haven't visited yet? Have questions about Santa Maria di Castellabate? Ask them here!
Explore nearby towns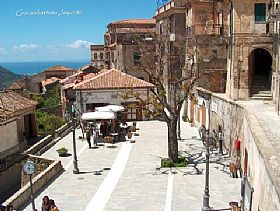 Maybe we're biased but we think that Castellabate is the prettiest part of the Cilento!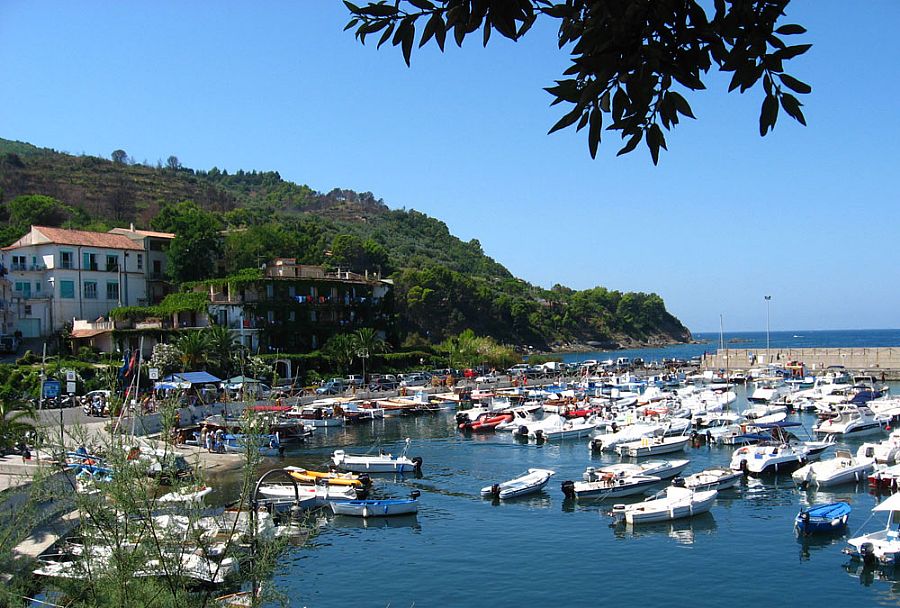 The town of Castellabate is actual a collection of villages that includes the old historic city on the hill, along with other districts along the sea.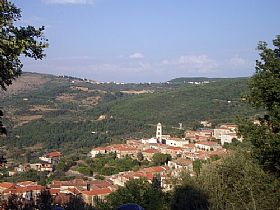 Located at 480 meters above the sea level, Perdifumo enjoys some of the best views from uphill of the Cilento National Park.