San Marco di Castellabate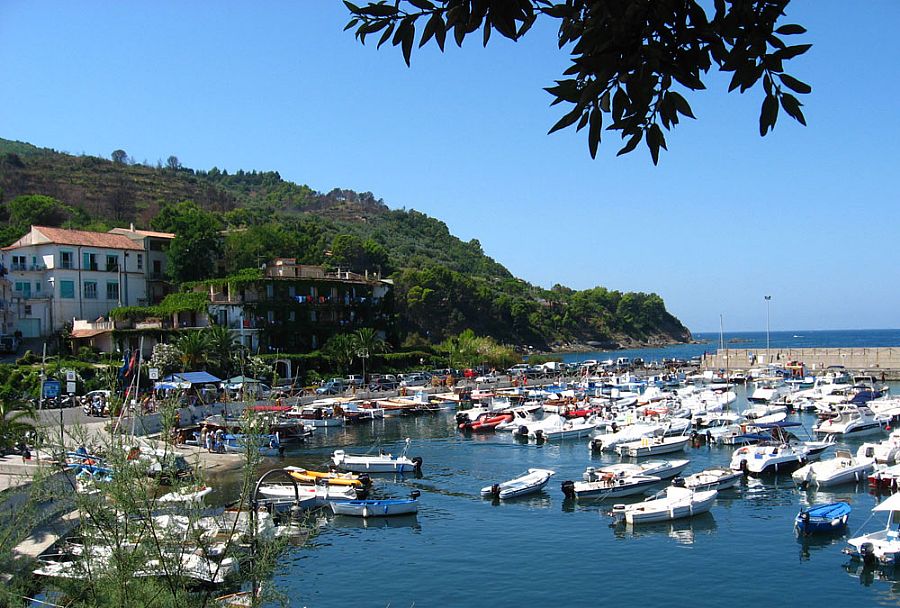 The town of Castellabate is actual a collection of villages that includes the old historic city on the hill, along with other districts along the sea. Covering a total of 37 square kilometers, the territory that is within the Cilento National Park, includes: Castellabate, Santa Maria di Castellabate, San Marco di Castellabate, Ogliastro Marina and Lago. Castellabate is listed as a UNESCO World Heritage Site.
The enchanting gulf between two protective points -Punta Licosa and Punta Tresino- offers a collection of golden beaches and interesting sea cliffs, making Santa Maria, San Marco and Lago beautiful pearls in a spectacular seascape. Here you'll find an intriguing blend of history, mild climate, vibrant colors of the turquoise sea and the verdant green nature, mingled with southern hospitality. Combined with the genuine flavors of the simple Cilento traditional cuisine, uncontaminated sea and inland trails and you have the essential elements of a relaxing vacation.
A warm and welcoming fishing port town, San Marco retains remnants of the ancient Roman and Greek presence; the archeological finds from here are now preserved into the Museum of Paestum. Just behind the modern port you will be able to admire the ruins of the old Greek-Roman port, not to mention the presence of ancient patrician villas.
Very close to the delightful center there is the wonderful natural park of Castelsandra, with different types of vegetation and pathways that lead through relaxing natural setting. Another well-tended trail winds through the landscape accompanied by the sound of the sea leads from the port to Punta del Pozzillo, especially lovely at sunset with its soft, lovely colours. The town itself is compact and cute, a genuine fishing village that also embraces tourism, but is never over-run. There is a wide piazza, some shops along the streets, and waterfront bars and restaurants to enjoy. Here you can enjoy just-caught fish prepared according to local time-honored recipes, bursting with flavor.
In summer the town celebrates its important feast days - the principle event is of course the one honoring St. Mark, the patron saint of San Marco (25th of April), while due homage and festivities also honor the Madonna della Speranza (the second-last Sunday of August).
Been there? Done that? Share your experience and tips!
Haven't visited yet? Have questions about San Marco di Castellabate? Ask them here!
Explore nearby towns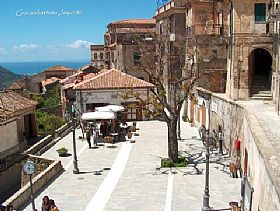 Maybe we're biased but we think that Castellabate is the prettiest part of the Cilento!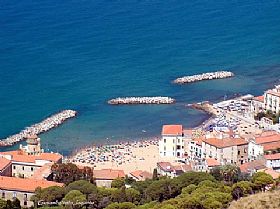 Santa Maria di Castellabate is an unspoiled seaside delight.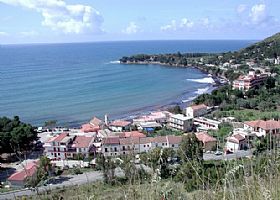 Not far from the charming promontory of Punta Licosa (Castellabate), lies the uncontaminated beauty of Ogliastro Marina.