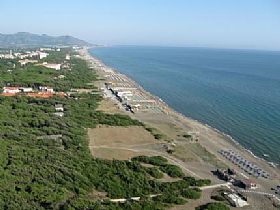 A planned beach resort that deliberately left the waterfront mostly undeveloped provides plenty of sandy stretches and a natural feel. Baia Domizia straddles the Lazio/Campania border and attracts wealthy sun seekers from both Rome and Naples to its low-key shore that is backed by a woods of umbrella pines.
Today it is a carefree getaway to bask in the sun and enjoy the clean Mediterranean water. But the area has a history that goes back several millennia, having been settled first by Italic tribes then the Romans, who called it lucus (sacred wood). A temple was built along the Garigliano River dedicated to the goddess Marica, a water nymph. The name comes as a dedication to Emperor Domitian. It was sacked by the Vandals. At the fall of the Roman Empire it fell into decay and became a marsh land. This section of Lazio and Campania fell along the Gustav Line in World War II and there was heavy battle and implanting of mines here. The destructive battle of nearby Montecassino was a decisive one for the Allied forces.
But now all is quiet on the beach front, except in the summer when people flock to the sandy beaches. The resort was planned out in the post-war years, with an eye to preserve the pine woods and natural character of the dunes. Access is more limited than many places with few roads leading directly to the beach, and no bit developments to block the sea. There are seasonal restaurants, bars, and cafes, but even so, it is never over-crowded like many other parts of the coast. It is laid back and relaxing. Several TV and movies have had scenes filmed, most notably Ginestra, a thriller starring Andie McDowell and Harvey Keitel, purportedly set in Sicily but filmed in Baia Domizia.
The town hosts the annual Baia Blues Festival every July, drawing known names and local talen to sing the blues under the summer sky, along with an International Sand Sculpture Festival that brings out artists to work their skills in blocks of compacted sand, forming beautiful and fanciful works of (sadly temporary) art.
Baia Domizia is in reach of Naples, and up the coast are lovely towns like Formia, Gaeta and Sperlonga. Inland, there are plenty of alluring hill towns to explore that retain their old world charm. Montecassino, Mt Vesuvius, and Caserta are good day trips from here.
Been there? Done that? Share your experience and tips!
Haven't visited yet? Have questions about Baia Domizia? Ask them here!
Explore nearby towns

Straddling the border between Lazio and Campania, the city of Sessa Aurunca has found itself at strategic crossroads throughout its very long history.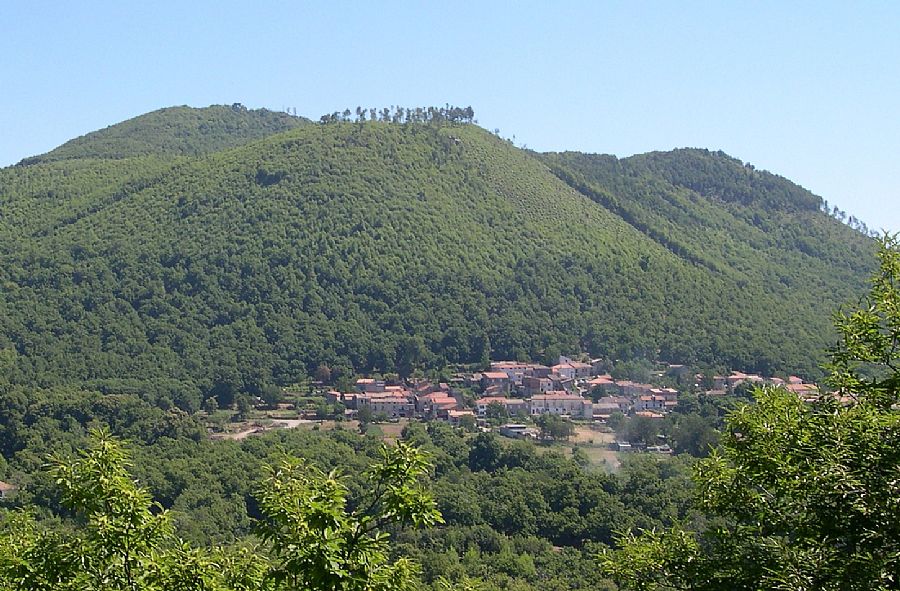 In the hills near Sessa Aurunca, the village of San Carlo is surrounded by green pastures and mountains.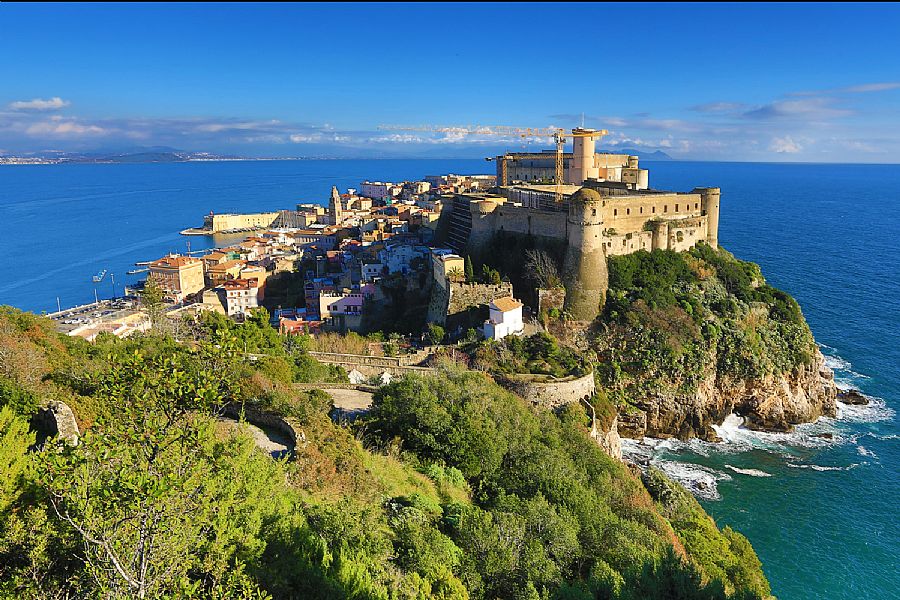 Located about halfway between Rome and Naples, Gaeta is one of those overlooked gems that should get more attention.