Straddling the border between Lazio and Campania, the city of Sessa Aurunca has found itself at strategic crossroads throughout its very long history. Its location along the Via Appia and Via Latina made it a vital agricultural center, sending produce towards both Rome and Capua. Today, it's still along major routes, including the Appian Way, the A1 autostrada, and the train route between Rome and Naples.
The old town unfurls along the hill but is only 10 minutes from the Mediterranean Sea. In fact, Sessa Aurunca is the largest town in the Caserta province in terms of land mass, though its population of about 21,000 people is dispersed among 30 frazioni outlying hamlets! Baia Domizia is the frazione among the coastal pines with extensive beaches.
Its history goes back to the pre-Roman Aurunci people, who were conquered by the Romans in 313 BC. The town saw several rulers and lords. The castle was built in the 900s but enlarged and embellished by Frederick II, who added 9 towers. In the 15th century under the Kingdom of Naples it was renovated and turned into a noble palace and courtly residence. Today it houses the civic museum and library. Around town you'll find several interesting churches decorated in a range of styles and boasting some lovely artwork, so stop in and have a look as you stroll around. The cathedral is especially ornate.
The town still counts heavily on agriculture, especially olive oil and wine. It's famous vintage is Vino Falerno, an ancient wine cited by Pliny and Horace in Roman times. The old town extends along with shops, banks, cafes and restaurants. Other sites to not miss include the well-preserved ancient Roman theater and the next-door fascinating "criptoportico," an underground portico walkway that connected to the theater. Enjoy walks around the hills and hamlets, especially the regional nature park right outside town. Plus, the sea is just a few minutes away for a blissful dip in the water and a bit of sun!
Been there? Done that? Share your experience and tips!
Haven't visited yet? Have questions about Sessa Aurunca? Ask them here!
Explore nearby towns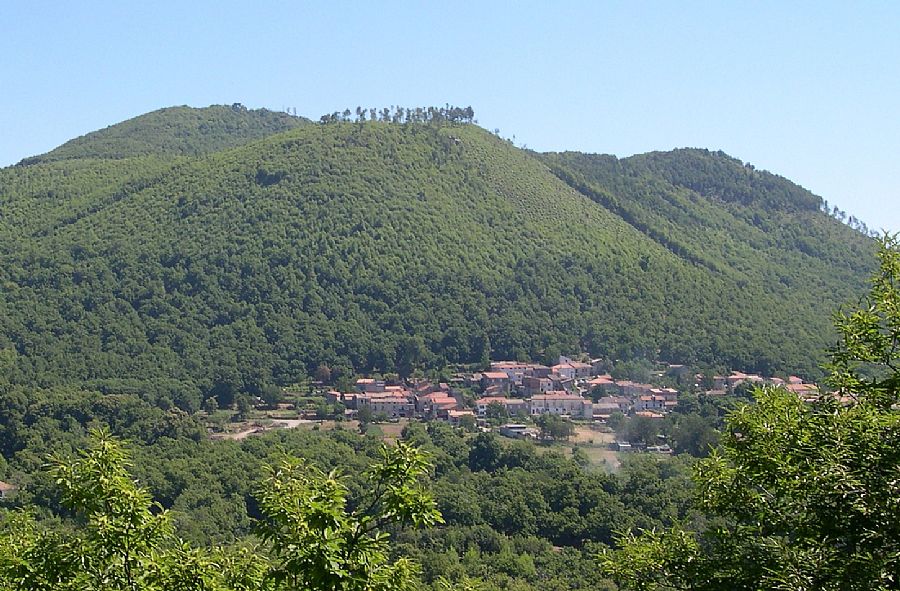 In the hills near Sessa Aurunca, the village of San Carlo is surrounded by green pastures and mountains.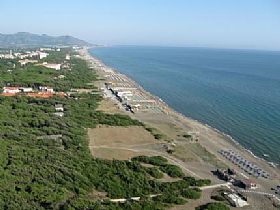 A planned beach resort that deliberately left the waterfront mostly undeveloped provides plenty of sandy stretches and a natural feel.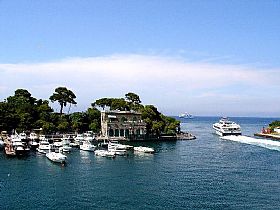 Castel Volturno is north of Naples, a seaside city that means "castle on the River Volturno".