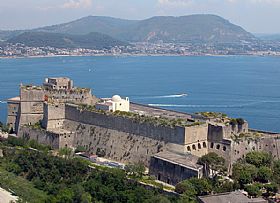 Baia, preserves a wonderful blend of agricultural and marine landscapes, a magic place where legend and history come alive. It is situated on the outskirts of Naples, along the bay between Pozzuoli and Bacoli. According to the legend Hercules, the mythical Greek hero, son of Zeus, buried his friend Bajos there. Rising seas left much of the ancient town underwater, ironically preserving it through the millennia. The submerged city is a paradise for scuba divers who can see the impressive remains of breathtaking patrician villas.
The Greek colony was in turn taken over by the Romans, who turned it into a full-fledged spa resort for the ancient world's aristocracy. The likes of Caesar, Pompey, Mark Antony, Cicero and Horace had holiday villas here and came for the waters, relaxation and atmosphere that Baia boasted back then. The remains of that spa city are now in the marine protected area, complete with mosaics, marble, statues, streets and residences all visible to snorkellers or glass-bottomed boats. There is also an archeological park for the ruins that remain above water on the shore, which include a bath complex, the Roman naval base and the tomb of Agrippina.
The imposing castle was built by the Aragons in the 1500s to defend of the Gulf of Pozzuoli from raids by the Moors, which were common in those days. The interesting stronghold now houses the Archeological Museum of the Campi Flegrei, with the varied artifacts from the area's wealth of ancient sites.
Been there? Done that? Share your experience and tips!
Haven't visited yet? Have questions about Baia? Ask them here!
Explore nearby towns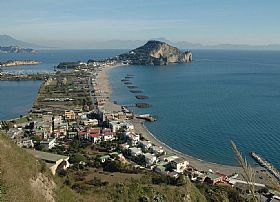 Whoever is fond of sea, myth, history and nature will find Bacoli a great destination.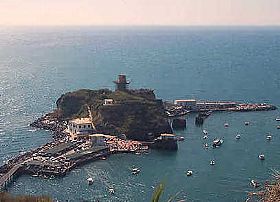 Monte di Procida sits like a beautiful balcony on the tip of the promontory that dips into the Gulf of Naples.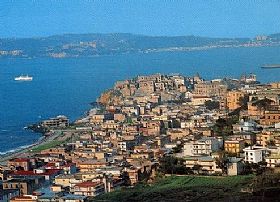 Pozzuoli's popularity nowadays is thanks to the renowned restaurants and fish market, and its port that offers ferry service around the Bay of Naples.