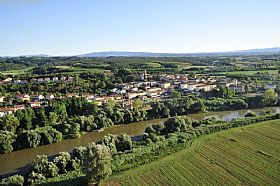 Situated between Pisa and Florence, Pontedera is just off the highway but in a quiet location. It has easy access to the sights of northern Tuscany, like Viareggio, Livorno, Vinci (birthplace of Leonardo), San Miniato, Lucca, and of course Florence. It's just ten minutes from the Mediterranean beaches from here.
Pontedera has long been a commercial center. Built on the confluence of the Era River and the Arno, it became a manufacturing and artisanal town, moving goods along the rivers. It takes its name from Ponte dell'Era - bridge on the Era - which was built in 1099. For years it was the only crossing point to go from Florence to Pisa. The bridge is still figured on the city seal.
The oldest building in town is the Church of the Santissimo Crocifisso, built in 1272. Inside are some fresco fragments and spiritual sculptures. The Palazzo Pretoria was constructed in the early 1600s. It was the seat of the grand dukes but now is home to the courthouse. The clock tower was built to toll out the times of the market day. Elegant Villa Crastan is a classically-styled villa set into a garden. It is home to the library and contains some prized paintings. Most of the villas and palaces of Pontedera were built in the late 1800s.
The town is known for its civic sculptures. Piazza Garibaldi offers a sculpture walk of carvings in stone, but all throughout the town are public arts projects. La Via della Seta has a colorful contemporary installation with nine works. The most famous attraction in Pontedera, though, is a zippy one - the Piaggio Museum. Dedicated to the manufacturer of the famous Vespa motor scooter, it displays a variety of Vespas from its infancy to the present. Some are decked out in wild designs, and one is autographed by artist Salvador Dali. Other Piaggio products are also displayed, like the 3-wheeled "truck" called ape, and there is a bookshop with clothes, gadgets and accessories bearing the brand name.
A river park offers a glimpse of the Arno's natural beauty and river boat tours let you take a 6-kilometer course to see the birds and wildlife.
Pontedera offers a variety of restaurants, both in town and scattered about the countryside. There are coffee bars, pastry shops and grocery stores in town.
Been there? Done that? Share your experience and tips!
Haven't visited yet? Have questions about Pontedera? Ask them here!
Explore nearby towns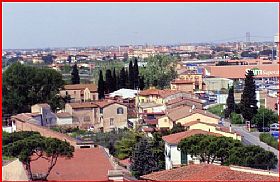 Fornacette is a mostly modern town that sits between Empoli and Pisa along the Arno River.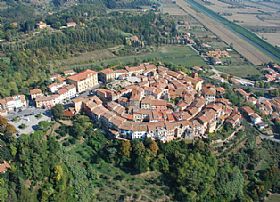 Located on a hill near Pisa, Santa Maria a Monte is part of the Lower Arno River Valley.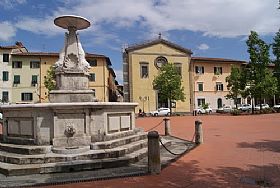 Located to the east of Pisa near Cascina, Bietina is a small town with a long history.