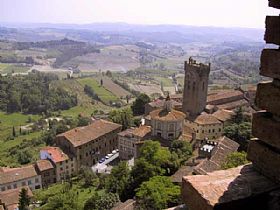 San Miniato is a charming country town rising on top of a gentle hill, close by the city of Pisa.
A bit of history
This lovely place has Etruscan and Roman (it has been indeed a Roman military post known as Quarto) origins, as testified by the innumerable findings in the necropolis of Fontevivo and Montecalenne - Montappio resorts. Anyway, innumerable archaeological evidences witness that the village and surrounding area have been settled since the paleolithic era.
During the High Middle Ages San Miniato was chosen as residence of emperor vicars.
Ottone I (who built the local castle in 962), Henry IV, Ottone IV and Frederick II resided there many times.
After the second battle of Meloria (fought on Sunday August 6, 1284, was of higher historical importance. A typical medieval sea-fight, that accomplished the ruin of Pisa as a naval power, in favor of Genoa), San Miniato rallied in support to Guelphs and the noble Anjou, remaining loyal to Florence for a long time, except of brief periods of rebellion: once between 1367-1370 and again between 1777 and 1779.
In 1612 the archduchess Maria Magdalena of Austria, and her husband Cosimo I confered the rank of "city" on the village of San Miniato, that became episcopal site, too!
Art
The majestic tower built in honour of Frederick II, dated back to the XIII century, that overlooked the entire Valdarno, was destroyed in 1944 by the Nazis to prevent the Allies from using it as a gun sighting tower, and later rebuilt in 1958.
The cathedral (XII century, enlarged in 1488 and renewed in the XVIII century), which is dedicated to both Sant'Assunta and Santo Genesio, displays notable works of art. Have a look at the beautiful relief Annunciazione, by Giroldo da Como, dated back to 1274. This marvellous dome exhibits Romanesque, Gothic and Reinassance elements. Its fantastic façade incorporates a number of majolica bowls. The magnificent bell-tower, called Matilde Tower, features a bizarre asymmetrical clock.
Other remarkable sights include the Dominican friars church (XV century), where you will admire some extremely precious Florentine paintings of XIV and XV centuries, and the Convent of San Francesco. Purportedly founded by St Francis of Assisi himself in 1211 when he visited the city: the Convent stands behind the city higher up on the hill.
Events
During the last 3 weeks of November, San Miniato hosts a festival devoted to the precious, and highly valued white truffle which is harvested in the area around the city.
In March the village fills up with numerous colourful stands of natural and biological products, local glass handicrafts and ceramics for the "Festa della Primavera".
Market: every second sunday of the month, except of July and August, there is a lovely biological market in the open gallery of St Domenico and every Sunday of the month you will find a fully furnished beautiful antique trade market, with Italian and ethnic pieces of furniture.
Been there? Done that? Share your experience and tips!
Haven't visited yet? Have questions about San Miniato? Ask them here!
Explore nearby towns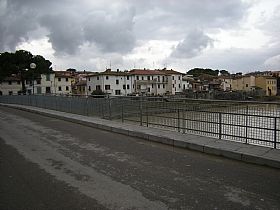 Ponte a Elsa is a singular town divided in two.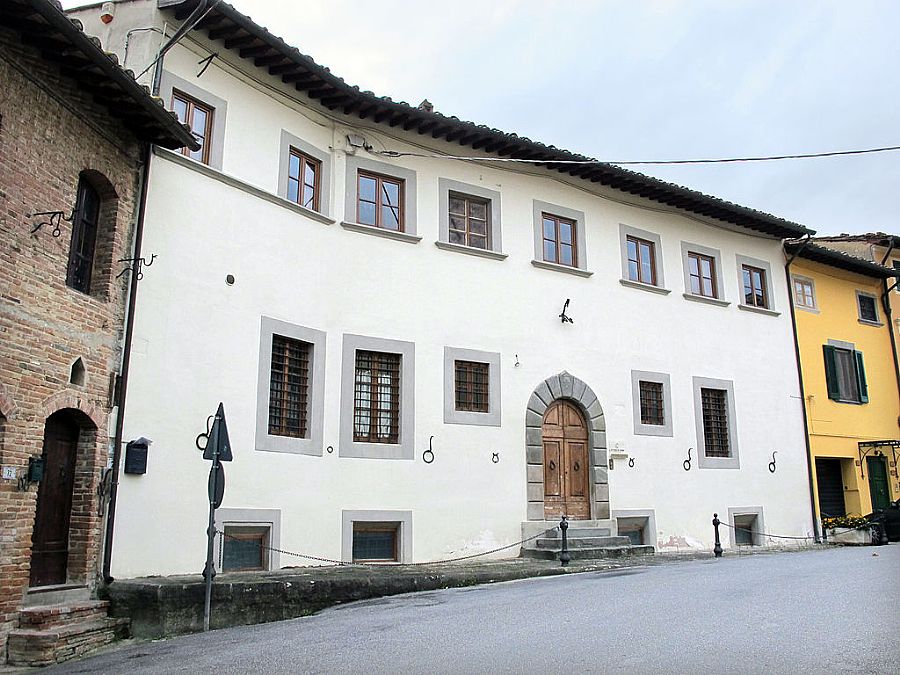 The tiny hamlet of Stibbio has a history that goes back to 1081, or even before.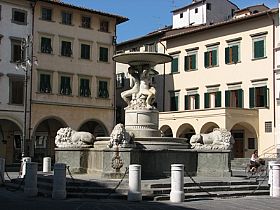 Empoli is a lovely mid-sized town equidistant from the main Tuscan cities.