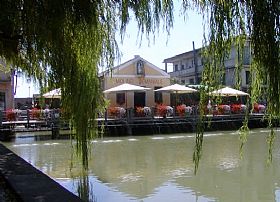 Dolo rests on the Brenta River, the waterway that connected Venice with Padova and cities further inland. The river underwent a major civil engineering project in the 1500s to divert some of its path, render it more navigable and keep the important port of Venice from silting up. A series of locks was installed, making it a canal that transported people and goods back and forth.
While the area was inhabited in antiquity, it grew and prospered during the economic heyday of Venice, the trading powerhouse then known as La Serenissima (The Most Serene Republic). The Venetian aristocracy built grand country homes to escape the city and enjoy large gardens and hunting grounds. The entire course of the Brenta is like an architectural theme park, strewn with a plethora of palaces and stately villas built during the Renaissance period. The most impressive architects of the day, such as Palladio, were called on to design these luxurious vacation homes. A riverboat is the best way to take a cruise through history and see these magnificent mansions.
The most picturesque part of Dolo is the Lower Island, wedged between the Brenta and the Naviglio River. It's the oldest section of town, where you'll find old stone watermills (some of them still operational), along with the Squero, the old boatyard where the burchiellos and gondolas were repaired. A burchiello was a sumptuious, cabined gondola used by the noble families, but today all river boats are referred to as burchiellos.
The Cathedral of San Rocco, which was completed in 1776, is worth a look. With its classical facade it looks like an ancient temple. It is backed by a tall, slender bell tower.
Dolo boasts lots of seafood restaurants and little cafes. There is a monthly antique market (4th Sunday of the month), a grand Carnevale celebration, and an annual artisan fair held every September.
Been there? Done that? Share your experience and tips!
Haven't visited yet? Have questions about Dolo? Ask them here!
Explore nearby towns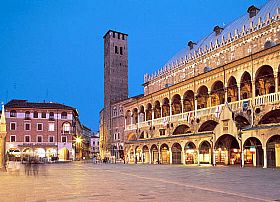 Padua is often overlooked as a destination, which is a shame as it is a vibrant art city.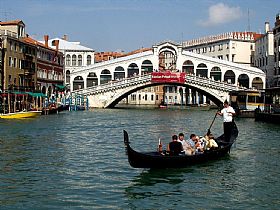 Rising like a magical city from the waters, Venice is an other-worldly kind of place, an impossible beauty.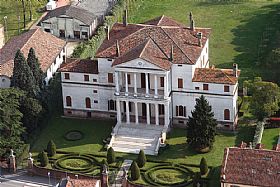 Piombino Dese is the only town in Italy washed by 5 rivers: Sile, Zero, Dese, Draganziolo and Marzanego.