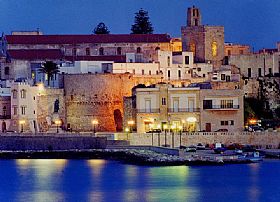 The cape of Otranto is the eastern-most point of Italy, which made the city of the same name a gateway to Orient. A once-thriving Roman port, it was a bridge between the east and west, an important merchant port. Otranto was founded by the Greeks, incorporated by the Romans, taken over by the Longobards, and occupied by the Byzantines and the Normans, who each left a mark on the seafront city. It was sacked by the Turks in 1480. The Cappella dei Martiri was dedicated to 800 residents were executed for not converting to Islam, and is located inside the cathedral. The interior is decked out in Lecce-style Baroque, with really lovely details.
The old historic center is on a low promontory overlooking the bay. It's still enclosed within its fortification walls, preserving its ancient atmosphere. There are sidewalk cafes on top of the ramparts overlooking the sea. The centro storico is an intricate web of alleyways and white-washed homes. It's anchored by the pentagonal-shaped castle that retains three watch towers. The views from the old center are sweeping and breathtaking. Don't miss the Romanesque cathedral, built in the 1100s. It has a sprawling mosaic floor that is one of the largest in Europe. It features The Tree of Life, along with an intricate and riotous depiction of Biblical, mythological and historical scenes. The small and charming church of San Pietro has well-preserved frescoes and is crowned by a dome.
Otranto is still an active port with a fishing fleet and regular ferry service to Greece. The main part of the population of 5500 residents live in the new city, but the historic center still retains its life and charm. Sprawling out north of the town is the Baia dei Turchi, with endless stretches of sandy beaches and crystalline water that is consistently considered among the cleanest in the country. Otranto is situated on the stunning Salento peninsula, where fabulous towns like Lecce, Gallipoli and Brindisi are in easy reach, and the beaches of both the Adriatic and the Ionian can be enjoyed.
Been there? Done that? Share your experience and tips!
Haven't visited yet? Have questions about Otranto? Ask them here!
Explore nearby towns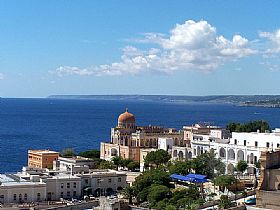 Located in the Salento sun of Puglia's south, Cerfignano sits just inland from the Adriatic Sea.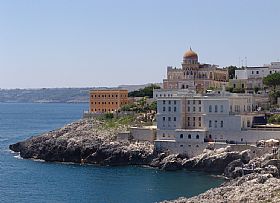 On the Adriatic coast where low green-forested hills end in white cliffs at the water's edge, Santa Cesarea Terme stills like a glittering white gem.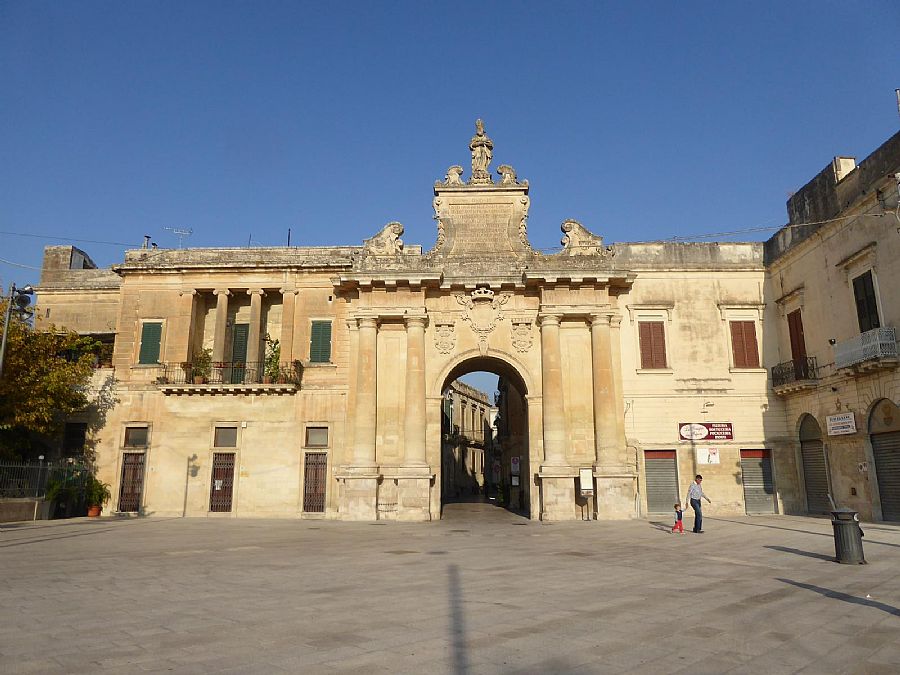 This town's history goes back very far, to prehistoric shelters and Greek settlers.