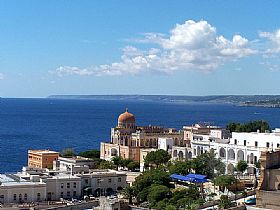 Located in the Salento sun of Puglia's south, Cerfignano sits just inland from the Adriatic Sea. It is administratively part of Santa Cesarea Terme, a spa resort on the sea. Cerfignano is south of Otranto, near Castro.
The Salento was originally settled by colonists from Greece. Traces of Roman road are still seen here, which were part of the Via Traiana Salentina that ran from Brindisi to the tip of Puglia. There had been a Roman military outpost here more than two thousand years ago. In fact, it is thought that the town's name might derive from a Roman centurion named Cervinius. Others hold that it comes from the latin/Italian "cervi" meaning "deer," and in fact the town's crest bears a deer drinking from a water spring.
The natural caves in the limestone rock of the hill were used as shelter and rock churches for the Basilian monks who came here in the 8th and 9th centuries. During the Middle Ages the area was under the control of various wealthy feudal families, first based from Minervino di Lecce and then from Castro.
Today, its location above the sea draws visitors, and the Salento is becoming increasingly popular. Cervignano's small center of white washed homes is typical of agricultural towns in Puglia, and it offers small town authentic appeal while being near main attractions and beaches. Cerfignano throws a big festa in July dedicated to traditional foods called the Sagra degli Antichi Sapori, along with several religious-based festivals and processions throughout the year.
Been there? Done that? Share your experience and tips!
Haven't visited yet? Have questions about Cerfignano? Ask them here!
Explore nearby towns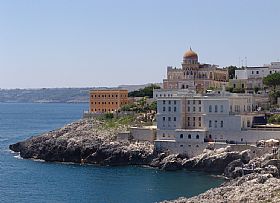 On the Adriatic coast where low green-forested hills end in white cliffs at the water's edge, Santa Cesarea Terme stills like a glittering white gem.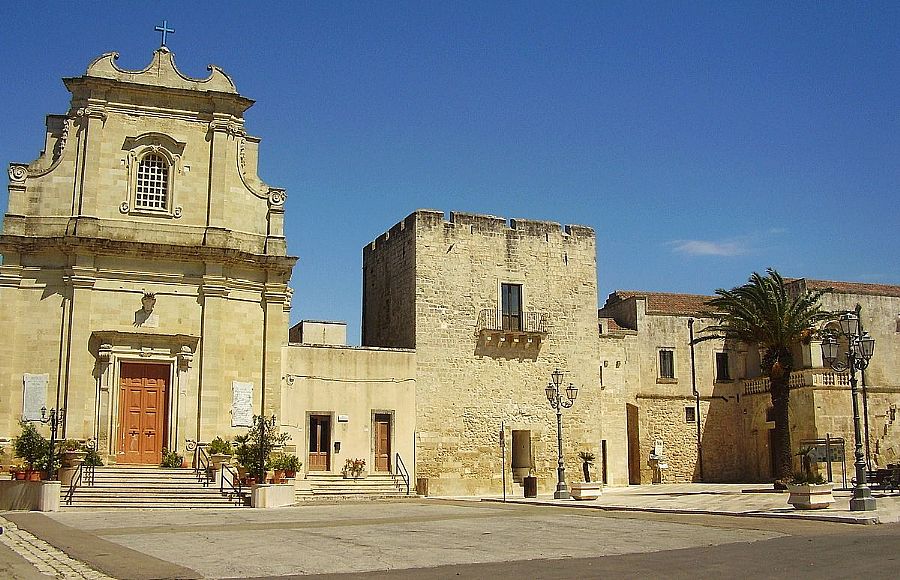 In the sun-drenched Salento zone of Puglia, Poggiardo rests about halfway between Lecce and Santa Maria di Leuca at the tip of the heel.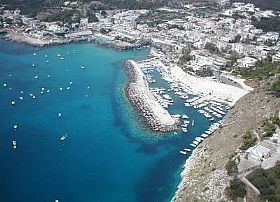 Castro rests on the rocky shore of the Adriatic, on the stunning Salento coast.