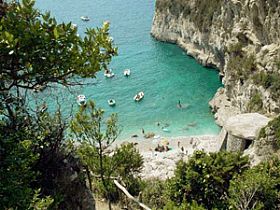 Nerano is a charming fishing village situated half way between Sorrento and the Amalfi Coast. Its name derives from the Emperor Tiberio Nerone, who used to spend much of his free time in Capri and during one of his boat trip he arrived in Marina del Cantone. Enchanted by its beauty, he decided to have another villa built in this area and name the village Neronianum, today known as Nerano.
The beach of Nerano, called Marina del Cantone, is reachable going across olive terracing and passing by an anti-corsair tower which dates back to XVI century: it takes something more than 30 minutes, but it is definitely worth it!
At a short distance you will see the fiord of Crapolla, whose name derives from a pagan temple dedicated to god Apollo: the beach is indeed an ideal point for excursions along the coast, either by sea or by land.
The following is one of the most famous pedestrian itinerary: from the main square of Nerano following the main road for a few metres towards Marina del Cantone and then taking the path on the right, you will be to the Jeranto Bay, the focal point of the Natural Marine Reserve of Punta Campanella.
Along this path there is the entrance to Villa Rosa (where the famous English writer Norman Douglas, stayed for a while) and then an unusual sanctuary built into the limestone.
This first part of the walk offers magnificent views over Cantone Bay with Vetara and Archipelago Li Galli in the background. Up to the right there's the entrance to the Grotta delle Noglie (where archaeologists like Stoop and Bonucci found some metallic (copper) artefacts dated back to Eneolithic Period).
After a short descent between dry-stone walls, there's the crest of Sprito with views which enclose Capri, Punta della Campanella and Jeranto Bay on your right; the entire Gulf of Salerno, the Amalfi Coast, Vetara and Li Galli on your left.
Narano is popular for its typical fish based cuisine. It also has some excellent restaurants, where it is possible to dinner close by the sea, tasting the best products of the Amalfi and Sorrento Coast.
Been there? Done that? Share your experience and tips!
Haven't visited yet? Have questions about Nerano? Ask them here!
Explore nearby towns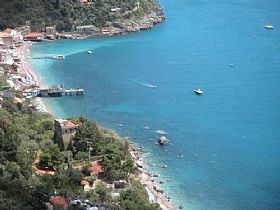 Marina del Cantone overlooks the Gulf of Salerno between the Bay of Jeranto and Recommone.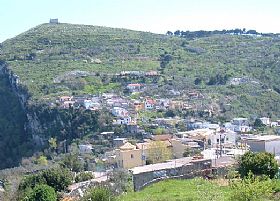 The hamlet of Termini is in one of the Sorrento Coast's least explored corners.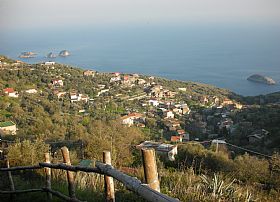 Metrano is a wisp of a hamlet housing only 300 inhabitants high in the hills of the Sorrento Peninsula.