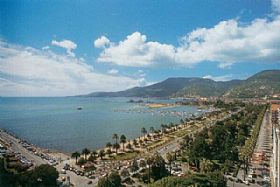 Big and bustling, La Spezia is a contrast to the quieter towns of the Ligurian coast. It is the primary port on the Gulf of Poets, the city that the surrounding villagers go to for events and services.
While it had a history linked to the middle ages when it was inhabited by the Genoa militia in the 1200s, the city was heavily damaged during World War II, so today La Spezia is the most modern city in Liguria. The post-war era saw it develop as a naval base; it still has a naval presence and a museum dedicated to it. Despite being a commercial city with a busy port, it does also have palm-backed beaches and some waterfront cafes.
The town's history can be seen in the Castello di San Giorgio, a dominant fortress on the hill that was built in the 1200s and was contested through the Fieschi-Doria rivalry. It hosts a nice archeological museum.
While not as cultural as Portofino or Genova, La Spezia does have an impressive art museum. Housed in a 17th century monastery, it has works by Tintoretto, Mantegna, Titian, Lorenzetti and Amadeo Lia, along with some well-preserved Roman bronzes. There is also a hip museum dedicated to modern and contemporary art.
La Spezia sits in the middle of the crescent of the Gulf of Poets, between Portovenere and Lerici. It is accessible to the famed towns of the Cinque Terre. There are modern shopping centers, supermarkets, and other city services.
Been there? Done that? Share your experience and tips!
Haven't visited yet? Have questions about La Spezia? Ask them here!
Explore nearby towns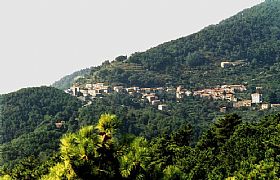 Campiglia Tramonti basks in the Ligurian sun on a ridge above the Gulf of La Spezia.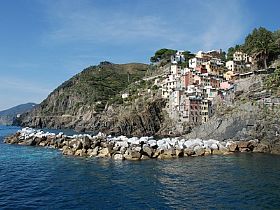 The southern-most town on the Cinque Terre, Riomaggiore is wedged in a cleft between two hills.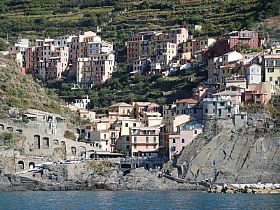 Placed on a rocky promontory, Manarola is a lovely town painted in merry colors along the famed Cinque Terre coast of Liguria.