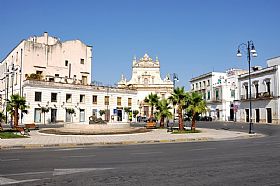 A sleeping beauty in the middle of Puglia that will surprise you with its upscale historic center and beautiful buildings. Galatina is basically at the midpoint of the Salento area, between Otranto and Gallipoli, and about 20 miles south of Lecce. Like that more renowned city, Galatina is a Baroque town, the decorative effects of the period carried through the palazzi and churches of the historic center.
Located in the middle, it is between the Ionian and Adriatic Seas in a vast territory that was once a feudal estate. Of Greek origin, the town saw the Byzantines, Normans and Spanish come through and leave marks. It was originally called San Pietro in Galatina in homage to St. Peter who, legend holds, passed through here on his way from Antioch to Rome.
Wander the lovely historic center and gaze at the pretty palaces adorned with monumental portals and ornate iron balconies. The churches have Baroque decoration but to the right point of elegance to avoid a gaudy effect. Marvel at the fresco-covered ceiling and walls of Santa Caterina, one of Puglia's few Gothic churches. The Church of San Pietro and Paolo was originally a Greek rite church that was rebuilt and rededicated in 1633. A mystical place is the chapel of San Paolo which is the center of an ancient and strange rite called Tarantism, which has roots in the Salento. A type of musical exorcism to rid the effects of tarantula bites, a frenzied dance ensues and then the victim comes to drink from the well in the courtyard to be healed. The town celebrates the folk dance called "taranta" or "tarantella" with a two-day party, June 28 and 29.
Galatina was encircled by walls, and three of the original gateways remain. The town is really a pretty place to meander and enjoy the atmosphere. There are restaurants and cafes and shops, but the real attraction is wandering around the lanes and finding the alleys, lanes and courtyards tucked around town.
Been there? Done that? Share your experience and tips!
Haven't visited yet? Have questions about Galatina? Ask them here!
Explore nearby towns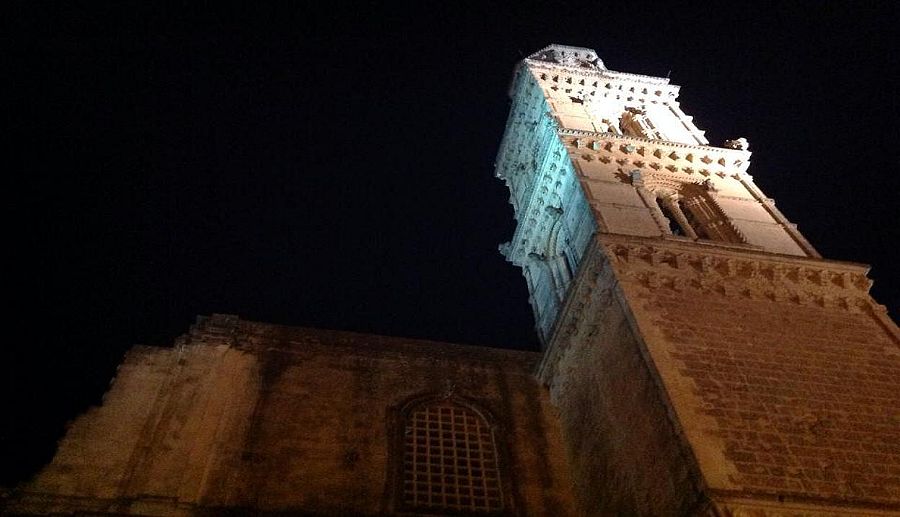 Sitting in the middle of the sunny Salento of Puglia, Soleto has roots going back many millennia.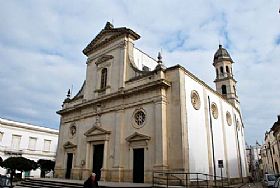 Cutrofiano sits in the middle of Puglia's Salento area, in the heel of the boot.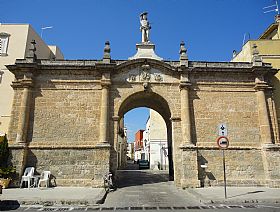 A surprisingly upscalehistoric center characterizes Galatone, a town with a rural past.