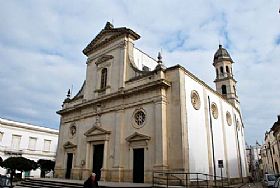 Cutrofiano sits in the middle of Puglia's Salento area, in the heel of the boot. The town has ancient roots dating back to Magna Grecia when it was part of the Greek communities that sprinkled this zone. The Salento towns still preserve shades of Greek traditions and the Greek language in its dialect.
The Roman Empire took it over with the opening of the Via Appia - the ancient Appian Way. It passed to various rulers, counts and crowns through the centuries.
Cutrofiano is known as the ceramics center of the Salento, a designation it has enjoyed since its founding when the Greeks used the area's rich clay deposits to make vases. In fact, its name derives from the Greek word kutra, meaning vase. Today, you can still buy high quality decorative maiolica pieces here. It is also in the heart of the wine country that produces Puglia's Negroamaro vintage.
While it was once surrounded by protective walls built by the Normans, they have since crumbled along with its old castle. The Palazzo Ducale dates to the 1600s, and the Neoclassic church dedicated to the patroness, the Madonna della Neve, is worth seeing. In town you'll find the Museo della Ceramica in the town's library building, displaying centuries of handicraft of the Salento ceramics for which it is famous.
Outside town is the interesting Parco dei Fossili, an open-air fossil park discovered in an old quarry where geological stratas and marine fossils were found. About one kilometer from Cutrofiano is the crypt and rustic church of San Giovanni Battista, carved out of the rock with some fresco fragments.
This area is also known for the pizzica, a countryside type of music and dance similar to the tarantella.
Cutrofiano is the middle of Puglia, near Galatina and Nardo'.
Been there? Done that? Share your experience and tips!
Haven't visited yet? Have questions about Cutrofiano? Ask them here!
Explore nearby towns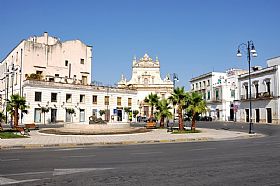 A sleeping beauty in the middle of Puglia that will surprise you with its upscale historic center and beautiful buildings.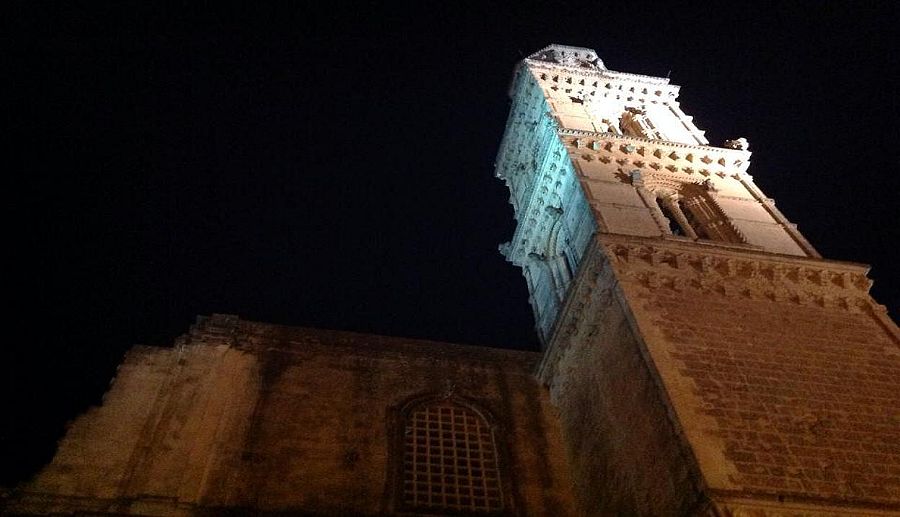 Sitting in the middle of the sunny Salento of Puglia, Soleto has roots going back many millennia.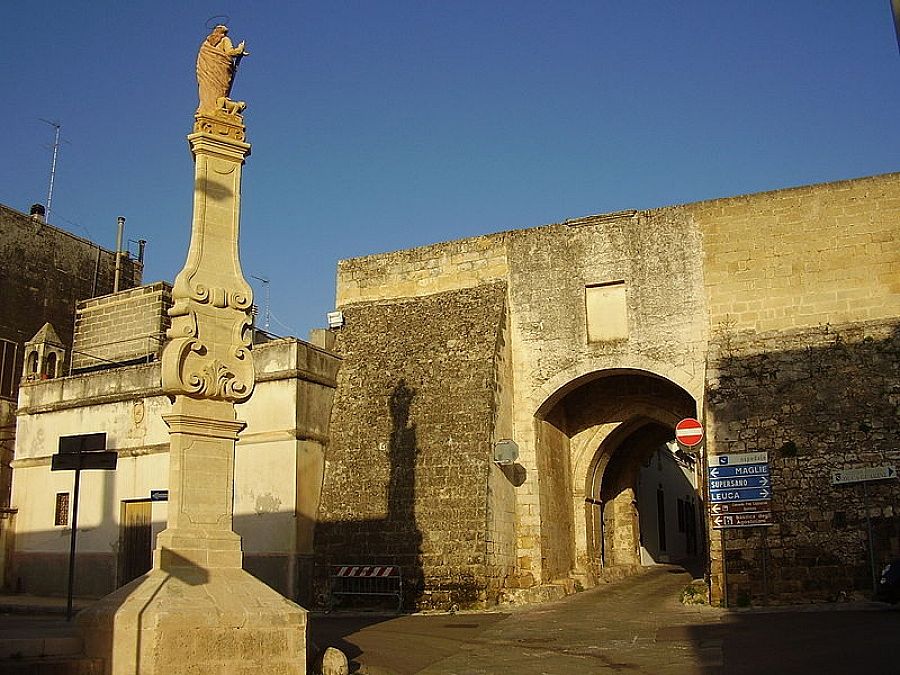 Sitting in south central Puglia, Scorrano is sleepy town that holds some beautiful monuments.