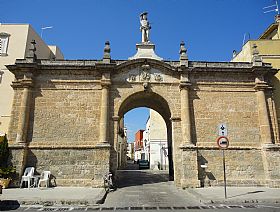 A surprisingly upscalehistoric center characterizes Galatone, a town with a rural past. The city of about 15,000 sits just inland from the Ionian Sea amidst vast olive groves and former feudal estates. Established as a Greek colony, the name derives from a Greek family. It has marks of the Byzantine empire and Baroque flashiness that the province of Lecce is known for. Galatone is in the famed Salento part of Puglia, known for clean seas, interesting history, good food and great wines.
There are some pretty sights in the historic center, which is surrounded by an expanding modern town, where you'll find stores and services. The monumental Porta di San Sebastiano is one of three historic gateways that allowed access into the city through the protective walls, this one in exuberant Neapolitan style boasting a carved lunette, the civic emblem emblazoned on it, and a guardian statue of the city's patron saint, Sebastian. The biggests festival of the year is dedicated to him, and takes place every January 20 with gorgeously elaborate lights, bands and fireworks. Other parties worth checking out are Carnevale, celebrated with groups in costumes and allegorical carts. An unusual festival is the Carru' di Sant'Elina, resplendent with Roman-era costumes and parades to re-enact the return of Saint Elena, Constantine's mother, from the Holy Land, bearing the cross of Jesus with her. Christmas brings a living nativity scene of elaborate proportions, and summer throws block parties of food and dancing.
Other sights to see include the Castello di Fulcignano, a Norman fortress encircled by thick protective walls; and the Chiesa del Crocifisso, a Baroque church form the late 1600s that boasts elaborate carvings, decorated side chapels, a beautiful organ, and an octagonal cupola studded with niches that are adorned with statues.
The Salento has much to offer in terms of beautiful Baroque monuments and endless beaches. You'll enjoy warm welcomes, great food, good local wine and an Old World appeal that Italy is famous for.
Been there? Done that? Share your experience and tips!
Haven't visited yet? Have questions about Galatone? Ask them here!
Explore nearby towns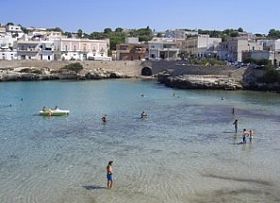 Nardo's ancient roots are overshadowed by the boisterous Baroque.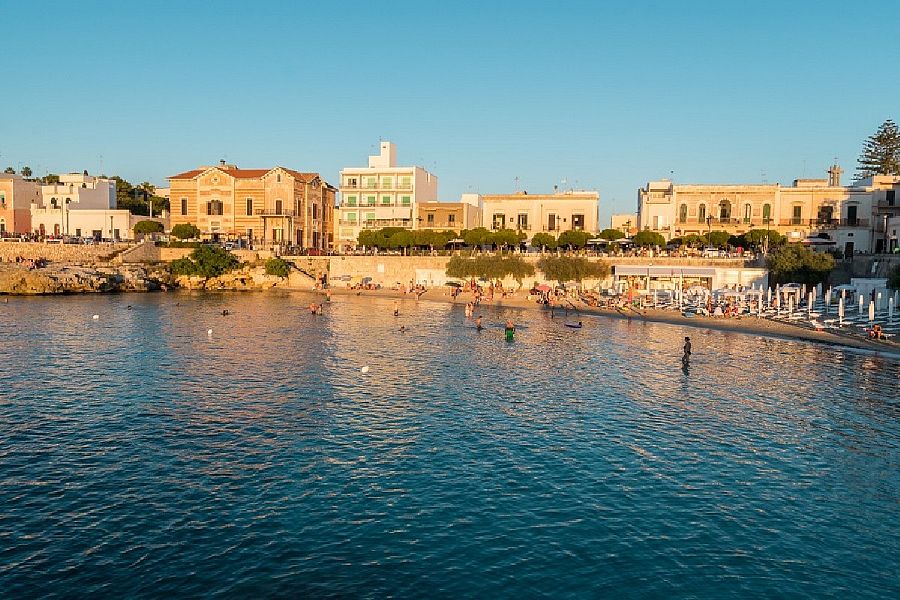 What seems like an ordinary seaside town actually holds some impressive history along with its beautiful waterfront setting.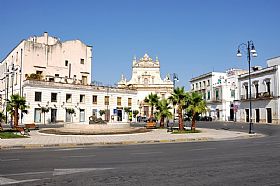 A sleeping beauty in the middle of Puglia that will surprise you with its upscale historic center and beautiful buildings.