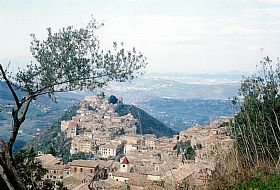 Arpino is high in the hills between Rome and Naples. This lovely town spreads out across a ridge near the Lazio-Abruzzo border, taking in cultural aspects from both regions. It has interesting historical sights, abiding traditions, and noteworthy cuisine. You'll find characteristic lanes, pretty piazzas, ancient ruins, a fair share of churches, and a lively atmosphere. The enchanting town is a well-kept secret but is a place that will provide a genuine Italian town experience for visitors. It is lived in and beloved by its residents!
Arpino has ancient roots dating back to the seventh century BC. It was taken over by the Romans and named Arpinium. It went through periods of prosperity and poverty, and was hotly contended between Rome and Benevento for domination in the Middle Ages due to its strategic position. Arpino was the birthplace of the Roman philosopher and orator, Cicero. The remains of his house can still be seen today. Ancient gateways and watch towers still stand as testimony of the town's history. It was the seat of both the Colonna and Boncompagni families, important Roman nobility. It became part of the Kingdom of Naples in 1796, until the unification of Italy.
Don't miss the Arco a Sesto, a unique ancient pointed archway that dates to the sixth century BC. The Castello Ladislao is a 15th century stronghold that dominates the town, sitting prominently on its peak. The Piazza Municipio is an elegant enclosed gathering spot lined with interesting buildings and sidewalk cafes. The Renaissance style Palazzo Boncampagni shows the city's wealthy side. There are remains of the ancient Roman roads, Via Latina and Via dell'Aquila Romana. There are a few national parks nearby, including the dramatic Abruzzo National Park, and the seaside promontory park of Circeo. There is a large outlet mall and amusement park at Valmontone. And the hilltop abbey of Montecassino, scene of a decisive World War II battle, is nearby, as well.
The area is known for its culinary traditions, which derives from the bounty of the surrounding mountains. Fresh ricotta cheese is wrapped up in fig leaves; pungent Pecorino, made from sheep's milk, is eaten fresh as well as aged. Tender goat meat is baked in wine and herbs, and fresh lamb is a common staple (you'll see lots of sheep and shepherds on the hillsides). They make a winter sausage of pork seasoned with orange peel and apple pieces, a unique version found in this zone. There are also river fish and tasty pastries to savor. Truffles and mushrooms from the abundant forests find their way into many dishes.
Arpino is near Frosinone, an area speckled with small hill towns. It is not far from the beaches of the Mediterranean and is near the regions of Abruzzo and Campania.
Been there? Done that? Share your experience and tips!
Haven't visited yet? Have questions about Arpino? Ask them here!
Explore nearby towns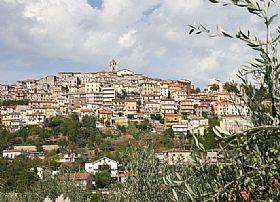 Fiuggi has perfectly preserved its rustic charm throughout the centuries, protecting the immense natural beauties from the risks of pollution.

Balancing on a ridge over the Sacco Valley, the town of Acuto retains its perfectly preserved medieval old town center.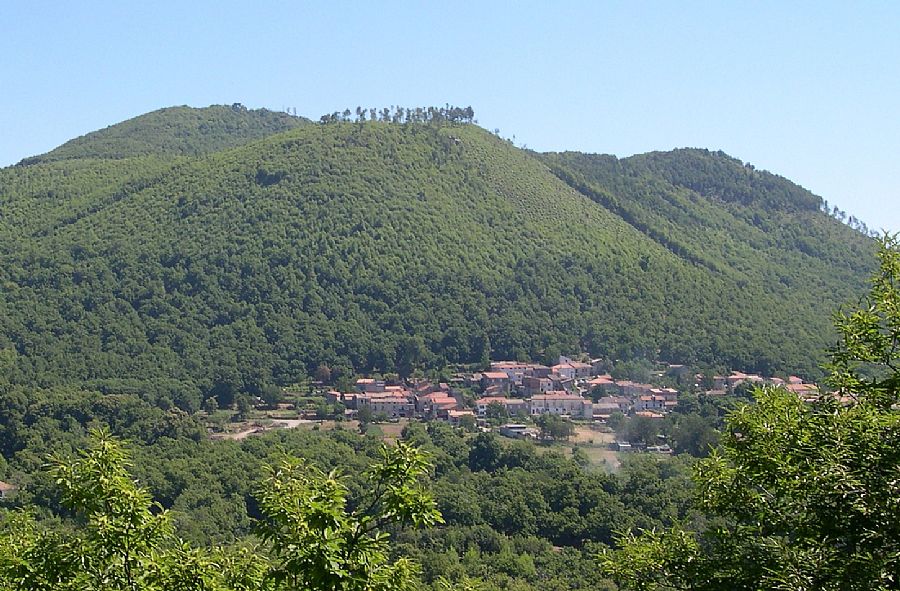 In the hills near Sessa Aurunca, the village of San Carlo is surrounded by green pastures and mountains.