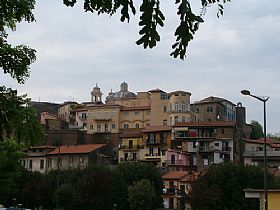 Originally an ancient city with pre-Roman roots, it grew during the Imperial period. The old town sits on a hill above the valley, hence the name (a blending of "valle" and "montone," or hill). The area is rich in natural springs, which feed the forests and farmlands of the region.
There was a castrum (fortified castle) during the Roman era and it was rebuilt in the 1100s. From the Middle Ages through the Renaissance, Valmontone was passed around among Rome's influential families, including the Conti, the Sforza, the Barberini and finally the Pamphili, who built a palace and enriched the town with new buildings. The Palazzo Doria Pamphili contains frescoes in the salons, and is now home to the Archeology Museum.
Unfortunately, the town sustained heavy damage during WW II and few historic structures remain. The Church of Sant'Antonio is the only example of Medieval architecture in town, built in the 9th century. The Collegiata church of Santa Maria Assunta was constructed in the 1700s, its curved facade, elliptical plan and dual bell towers inspired by Borromini's church of Sant'Agnese in Piazza Navona.
Valmontone is best known today for its large outlet mall, the Valmontone Outlet, as well as the adjacent amusement park, Magicland.
Been there? Done that? Share your experience and tips!
Haven't visited yet? Have questions about Valmontone? Ask them here!
Explore nearby towns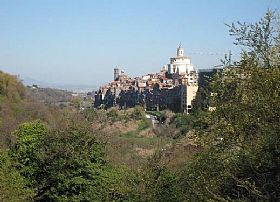 The attractive town of Zagarolo is just 36 kilometers from Rome but is far from the hustle and noise.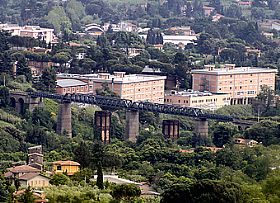 An historic city in the Castelli Romani hills south of Rome, Velletri traces its founding to the tribe of Romulus.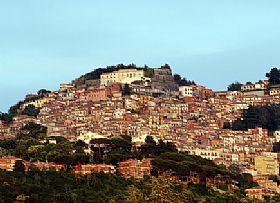 Rocca di Papa is an interesting town with a telling name.