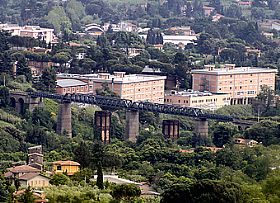 An historic city in the Castelli Romani hills south of Rome, Velletri traces its founding to the tribe of Romulus. The city of nearly 53,000 people is almost an extension of Rome, in both history and geography. The Alban Hills provide a sort of suburban area for commuting Romans who want to live in the lovely rolling countryside but in reach of the city. Velletri was the birthplace of Caesar Augustus, and a statue commemorates him in front of the town hall. Before him, the Volsci tribe roamed and warred here, eventually ousted by the Romans, who established a colony here. They offered land to Roman citizens to populate and establish an outpost in this stategic position along the Via Appia. There was a Roman amphitheater and several temples, the artifacts of which can be found in the town's archeology museum. Outside Velletri at San Cesareo stand the remains of the Villa Octavia, which belonged to the family of Caesar Augustus (the Octavia family).
Velletri was one of the free cities in Lazio during the Middle Ages, governed like a republic by a Great Council. The city was walled for protection and a few of the gates still stand, including the monumental Porta Napoletana and the Porta Romana, which face in the direction of the respective cities that give them their names. The Torre del Trivio is a tall landmark tower at a crossroads in town, and you can see some ancient temples and churches, and fountains fed by old aqueducts that were established during the Roman Empire. The Cathedral of San Clemente is a must see, with its Renaissance style, octagonal cupola and frescoes; it was built over an ancient temple.
Velletri's ancient strategic position brought it prosperity and status in ancient times but was an unfortunate circumstance for the town in more recent history, as it placed it between the Gustav Line, the Germans' so-called Caesar Line, and the beachhead landings at Anzio during WWII. The theater of war ravaged not just Velletri but many surrounding towns, as well. Not to be left down, they started rebuilding immediately and re-established their prestigious Grape and Wine festival that takes place every October.
Today, Velletri is a nice stop in the hills, in easy reach of Rome, and a pretty place to wile away a little time if you're visiting the Alban Hills, while sampling the local specialties and vino.
Been there? Done that? Share your experience and tips!
Haven't visited yet? Have questions about Velletri? Ask them here!
Explore nearby towns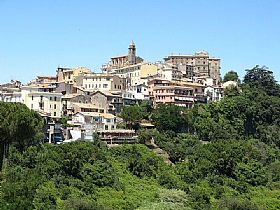 Lanuvio is an historic hillside town south of Rome.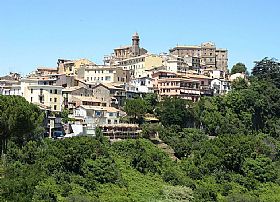 Spread out over a volcanic plateau above Lake Nemi, Genzano di Roma is a typical Medieval hill town.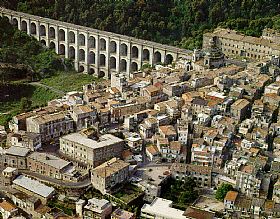 Ariccia is a lovely town in the beautiful hills of the Castelli Romani south of Rome.