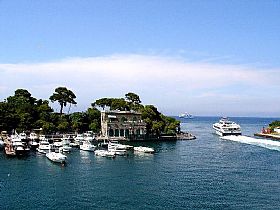 Castel Volturno is north of Naples, a seaside city that means "castle on the River Volturno". The namesake castello and its accompanying borgo (hamlet) still stand to testify to the town's history. The old town rests on the left bank of the river, just before the Volturno flows into the Mediterranean Sea. It enjoys an impressive coastline with miles of beaches straddled by pine forests.
Originally populated by the Etruscans, it became a sort of gathering point and merchant crossroads, known as a trading center. The strategic position gave to Volturnum an advantage in becoming one of the main commercial center for the whole region, especially for those who wanted to reach the town of Capua by boat.
The Romans reinforced the city defensive wall in order to protect their fleet, that had to pass here to reach Capua, which was occupied by Hannibal during the Punic Wars. In 194 BC, Volturnum became a Roman colony and many Roman families moved here and settled within its city walls. In 95 AD, the emperor Domitian ordered the construction of a new road, which still bears his name, along with a massive bridge that connected the two banks of the Volturno River. When the Roman Empire collapsed, so did the bridge, but the Via Domiziana still traverses the area.
There are various charming chapels scattered around town, the long seaside, and the squat square tower Torre di Patria along the via Domitiana, which has stood guard here for centuries.
Been there? Done that? Share your experience and tips!
Haven't visited yet? Have questions about Castel Volturno? Ask them here!
Explore nearby towns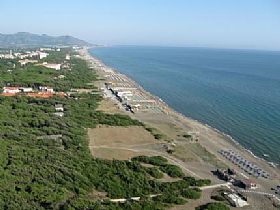 A planned beach resort that deliberately left the waterfront mostly undeveloped provides plenty of sandy stretches and a natural feel.

Straddling the border between Lazio and Campania, the city of Sessa Aurunca has found itself at strategic crossroads throughout its very long history.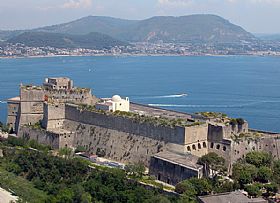 Baia, preserves a wonderful blend of agricultural and marine landscapes, a magic place where legend and history come alive.