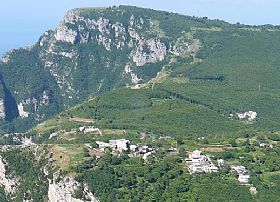 Sitting at 670 meters above sea level, the teensy hamlet of Santa Maria del Castello rests on a spur between the Sorrento and Amalfi coasts, in the cooler air where panoramas are breathtaking. Up where pine and beech trees shade the paths amidst rocky walls, the peaceful hamlet is a frazione of Vico Equense, suspended over the Gulf of Naples and resting high above Positano, with views that leave you gasping. So does the climb up from Positano! ;) The hamlet is reached by road from the Vico Equense/Sorrento side. It was a strategic cross-over point along mule paths and walking tracks that permitted the two sides of the peninsula to carry on trade, back in the centuries past. Today it is a hiker's paradise of trails.
Miles of paths intersect and lead to beautiful overlooks, from Monte Faito to Bomerano, the Path of the Gods, the Le Tese and Capo d'Acqua trails pass here, too. Hikes to Mt Molare, Croce della Conocchia and other peaks and panoramas are at your feet (literally!) and this is a great getaway for those who want a little coastal time, beautiful views, peaceful ambiance, and a true "away from it all" feel.
There is a chapel that provided divine protection from plagues, and low-lying inhabitants fled up here in several times of troubles to escape pirate raids or epidemics along the coast.
There are services scattered in the surrounding villages, and larger selections of shops, restaurants and cafes in Vico Equense. A restaurant and bar are just outside Santa Maria del Castello, with a butcher, pizzerias and a bakery, along with a bar that serves take-away foods in Moiano, a grocery in Patierno, and as we said, other services in the territory of Vico Equense. The big draw here are the hiking paths and the astounding views!
Been there? Done that? Share your experience and tips!
Haven't visited yet? Have questions about Santa Maria del Castello? Ask them here!
Explore nearby towns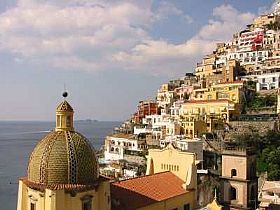 What had been a sleepy fishing village is now a swanky destination popular with the jet set and common travelers alike.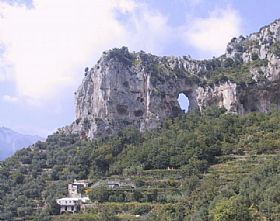 Montepertuso sits above Positano overlooking the sea; it is a place where time seems to stand still.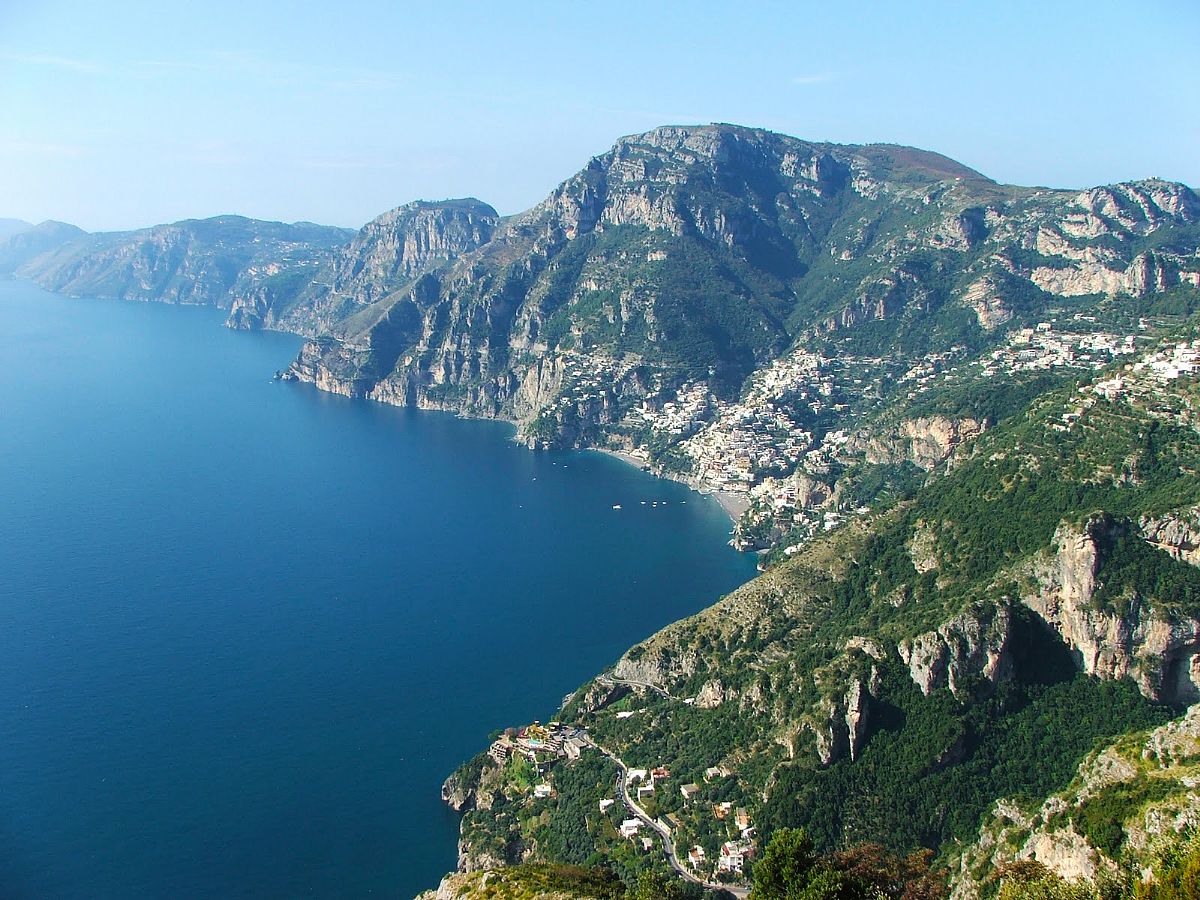 Nocelle is a sleepy ancient hamlet near Positano, where you can enjoy a peaceful stay far away from traffic and noise.