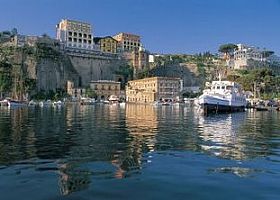 The worldwide renowned Sorrento Coast offers another unique beauty: the village of Sant'Agnello.
Sant'Agnello di Sorrento is located between Piano di Sorrento and Sorrento itself, overlooking the Gulfs of Naples and Salerno, shaped as a squat rectangle. This splendid town is geographically really old, it dates back indeed to the Quaternary Age. You will see the numerous tuffaceous deposits, due to the ancient eruptions of the Mount Vesuvio, giving the characteristic "burnt yellow" colour to the coast, which is sheer drop from the cliffs to the sea.
Sant'Agnello has many monuments to exhibit, the first one is located in Piazza Matteotti, the town-hall or Palazzo del Municipio. In the middle of the piazza, surrounded by lovely public gardens, among palms decorating the splendid background, there is the notable War Memorial, made by Giovanni Nicolini and representing an infantryman lying, sword and shield in hand.
Piazza Matteotti did not exist until the beginning of the XX century, and it has been made by filling up an old deep valley that, from Gulf of Pecoriello, stretched out until the current urban centre.
During the 50's, new buildings have been added to the original nucleus rising around the ancient Vallone Croce, giving birth to the current village of Sant'Agnello.
The Church of the Most Holy Prisco and Agnello is a beautiful place of cult, consecrated in 1827 and dedicated to the Virgin Mary's Pure Heart. Inside you will be able to admire a great painting made by Gustavo Mancinelli in 1873 and representing a Madonna holding the Infant Jesus, with the St Prisco and Agnello in a worship attitude. The Church's been built thanks to the contribution of the local believers that, for this reason, still have the privilege to directly nominate their parish priests.
Piazza Sant'Agnello is the very centre of Sant'Agnello, with the homonym church in front of it and Corso Italia on the right. Corso Italia, is actually the national road SS 145 (called "Sorrentina") that crosses, apart from Sant'Agnello, even the charming villages of Meta di Sorrento and Piano di Sorrento.
Sant'Agnello di Sorrento in summer will captivate and surprise you with the fantastic party of the sea, known as "Festa del Mare"... dedicated to art, music and local fine gastronomy.
Been there? Done that? Share your experience and tips!
Haven't visited yet? Have questions about Sant'Agnello di Sorrento? Ask them here!
Explore nearby towns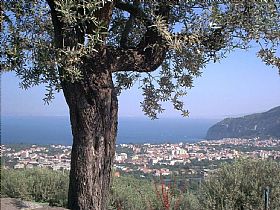 Piano di Sorrento, historically known as "Planities" because of the flat area on which it is built, is located just next to Sorrento.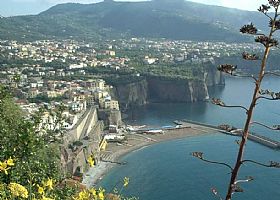 Born as Bourbon's territory, Meta used to be the first village that people encountered going towards Sorrento from Vico Equense.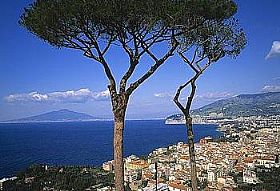 Sorrento is one of Italy's most famous resort towns.