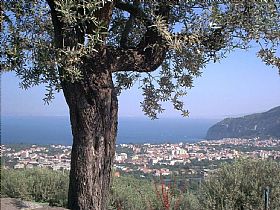 Piano di Sorrento, historically known as "Planities" because of the flat area on which it is built, is located just next to Sorrento. Indeed, if you didn't know you would say that Sorrento and Piano are just one single town. The name of the village derives from the Latin planum (plain).
In the local dialect Piano di Sorrento is called Caruotte, from the Latin carottum (quarry), because of the many tuff pits.
According to the legend, during his trip from Palestine to Rome, St Peter disembarked at Crapolla and, after a gusty storm, preached his Gospel in a corner of the "Piano". There is an old cross, sculpted in a 'piperno' stone (kind of lava, today used for paving) - lost and recently found again - as a seal of this event.
Until a couple of centuries ago, Piano di Sorrento was famous all over the Kingdom of Naples for its floury handicraft and the production of magnificent, fast watercrafts; even though its inhabitants were actually better specialized in the production of silk clothes and ecclesiastic paraments.
Piano di Sorrento is definitely a bustling town which harmoniously blends its sea-faring vocation with a strong rural identity.
Not to be missed
Villa Fondi. Composed by: the neoclassic villa De Sangro di Fondi; the park, with a marvellous, rich Mediterranean vegetation; the archaeological museum of Sorrento Peninsula "Georget Vallet" (info at +39 0818087078). The villa, known as an important national monument, has two floors, and is located onto an amazing sheer cliff above the sea, with a spectacular view of the gulf.
Colli di San Pietro or San Pietro Hills: the hill rising up behind the town is traversed by narrow roads flanked by high walls, enclosing centenary orange and lemon groves, plenty of typical floral varieties of the Mediterranean Scrub.
Marina di Cassano: famous for the sailing ships which opened, in fact, the first mercantile traffics of the Sorrento Peninsula.
Basilica of St Michele Arcangelo: built over the ruins of a pagan temple, it preserves some pictures dated back to XVI and XVII centuries. Dedicated to the Patron Saint "St Michele Arcangelo", the basilica also exhibits four marble statues representing the angels attributed to sculptors from the Bernini school.
Been there? Done that? Share your experience and tips!
Haven't visited yet? Have questions about Piano di Sorrento? Ask them here!
Explore nearby towns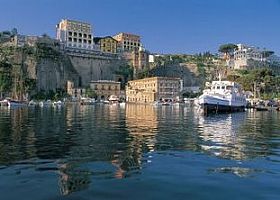 The worldwide renowned Sorrento Coast offers another unique beauty: the village of Sant'Agnello.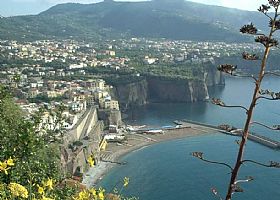 Born as Bourbon's territory, Meta used to be the first village that people encountered going towards Sorrento from Vico Equense.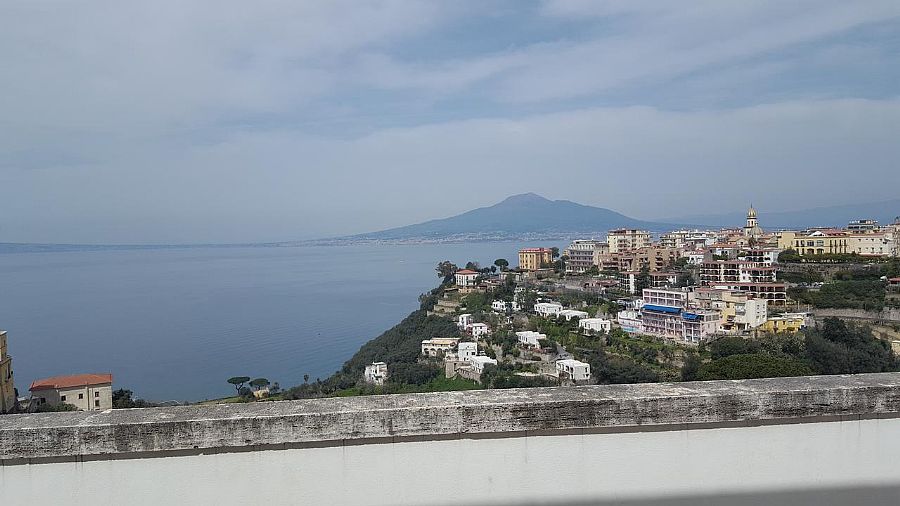 A frazione of Vico Equense, the hamlet of Seiano sits next to its sister city and has its own train station.