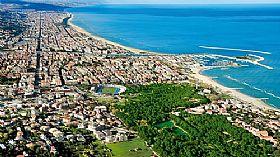 The city of Pescara is Abruzzo's most populous and bustling center. It is the industrial hub for the region and maintains an important port on the Adriatic. It had Greek origins and a Roman presence but it was the middle ages that saw a development here on the coast. Called Piscaria, for its fishing activity, the city still relies on fishing as one of its industries. It was sacked by the Lombards, the Kingdom of Sicily, the Venetians, Turks and French. What they didn't damage was destroyed by heavy bombing in WWII. What it lacks in charm it makes up for in action - there's no denying that modern Pescara is a lively place.
With twenty kilometers of beaches stretching to the north and south of the city, there are plenty of clubs and restaurants along the way to keep things hopping, especially in the warmer months. Pescara is home to the July Jazz Festival, the first annual jazz festival to be established in Italy. There are regular concerts and events throughout the summer to attract visitors and locals alike.
Pescara was the birthplace of noted poet (and well-known Fascist), Gabriele D'Annunzio, who was a benefactor in building the new city. D'Annunzio's birthplace and childhood home is a museum. (He later built the outlandish villa known as Il Vittoriale on Lake Garda.) The Museo d'Arte Moderno is a must for contemporary art lovers, where you'll even find a Picasso and a Miro' among the collection. The Museum dedicated to the Abruzzo People displays traditions and folklore about the region.
Pescara isn't a tourist town, but it is a transportation hub, with an airport that gets flights from within Europe, a major railway station, and a huge marina. If hip clubs and the beach scene are what you're looking for, this is the place in Abruzzo to go.
Been there? Done that? Share your experience and tips!
Haven't visited yet? Have questions about Pescara? Ask them here!
Explore nearby towns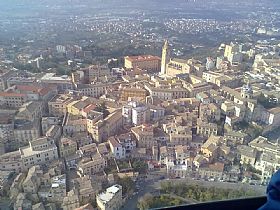 In central Abruzzo, inland from Pescara, is the provincial capital city of Chieti (pronounced kee-yay-tee).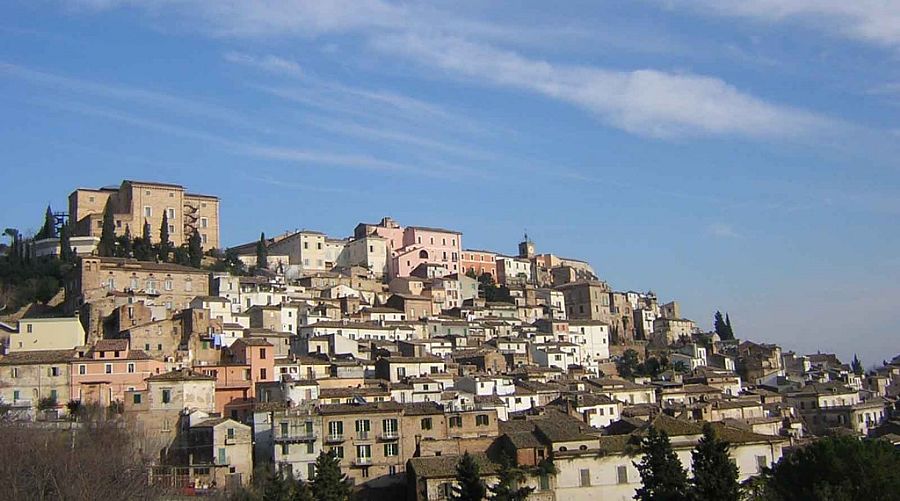 A gem of a town on a hill above Pescara, Citta Sant'Angelo is worth a day trip to visit.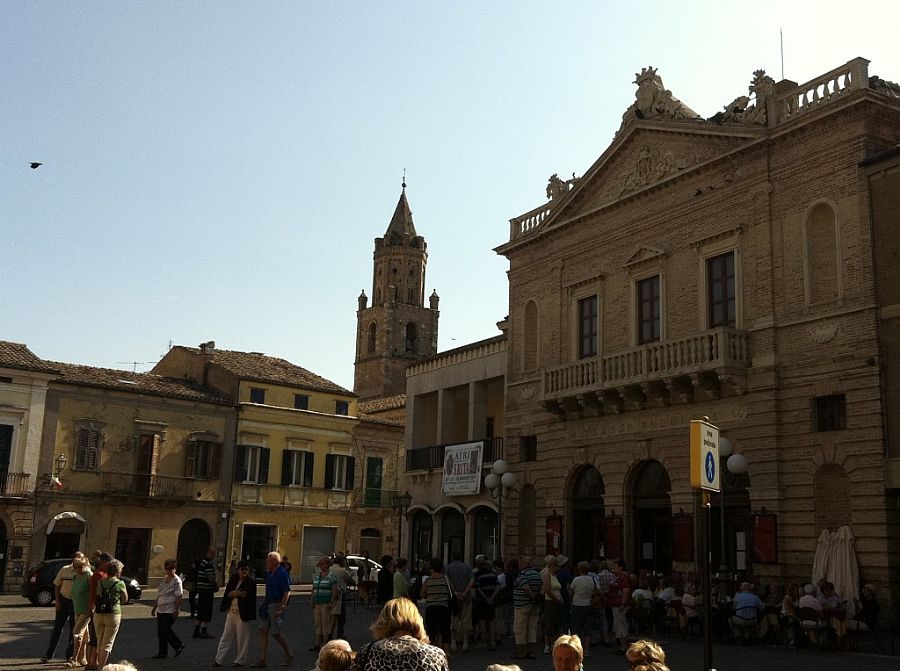 A magnificent hill town in Abruzzo, Atri contains so many gems and monuments it will surprise you.