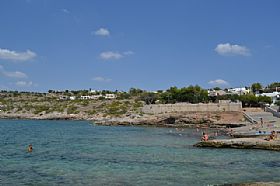 Puglia's Salento is famous for its beaches and vineyards, so Patù, in the center of the Cape of Leuca, is in an ideal position. The town has ancient roots dating back to the Messapic people, who founded the village in 924 BC when they escaped Vereto from Saracen invaders. It was named Pathos, Greek for "suffering". There is still a memorial to the Salento's eventual victory over the Saracens in the church of San Giovanni Battista.
The ancient origins of Patù can also be seen at the megalithic monument called Centopietre (100 stones), created from massive blocks of stone taken from Vereto in homage to General Geminiano who was sent on a peace mission to the Saracens and brutally killed. The monument was built as his tomb. The archeological site of Vereto, with its massive stone walls, should also be visited, not just for its historic importance but also for the sweeping views it affords. The charming chapel of the Madonna di Vereto is in a lovely country setting; the simple chapel has interesting fresco fragments and is built on the highest point corresponding to the ancient acropolis.
In town, the Castello di Patù was built in the first part of the 1400s and was enclosed by walls and a moat. Today, part of the old moat has been turned into a garden. The Palazzo Romano on the piazza across from the main church of San Michele Arcangelo, was owned by the Romano family. Wander the narrow streets of the center and enjoy the atmosphere of honey-colored stone and white-washed buildings.
Patù is located in the Salento, in the middle of the tip of Puglia, the area known as the Capo di Leuca. Santa Maria di Leuca is right at the southern tip of Puglia. From here, it's a short drive to the beaches of Torre Vado, Leuca, and the Costa Otranto on the Adriatic Sea.
Been there? Done that? Share your experience and tips!
Haven't visited yet? Have questions about Patù? Ask them here!
Explore nearby towns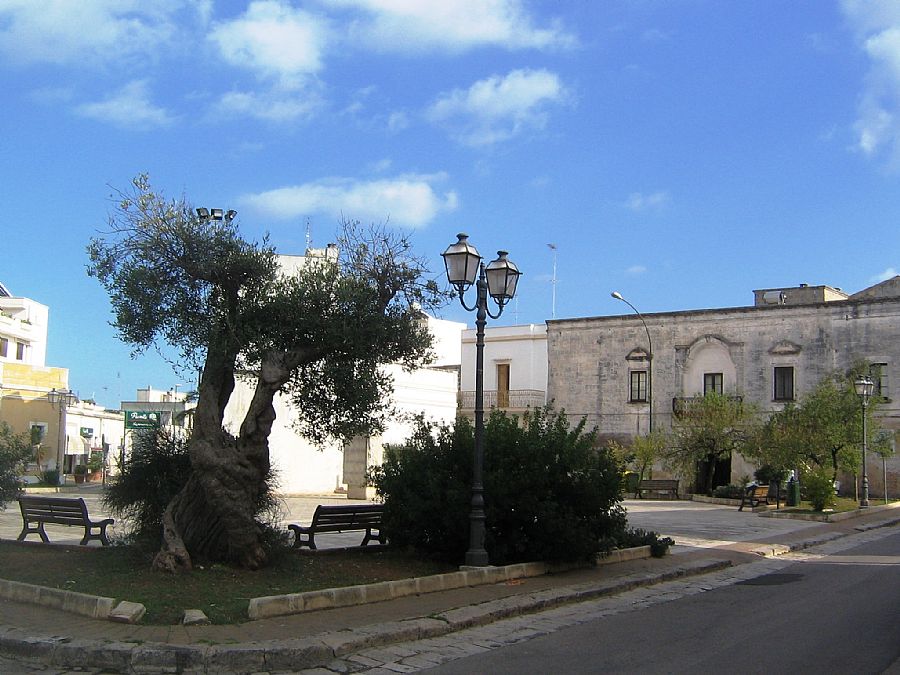 Situated in southern Puglia near the tip and sitting between two seas, the town of Castrignano del Capo is actually an extensive territory that also takes in Santa Maria di Leuca, too.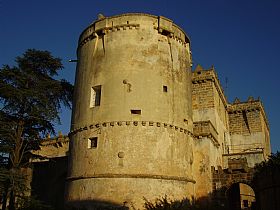 Morciano is located on the Cape of Leuca, in the heel of Puglia.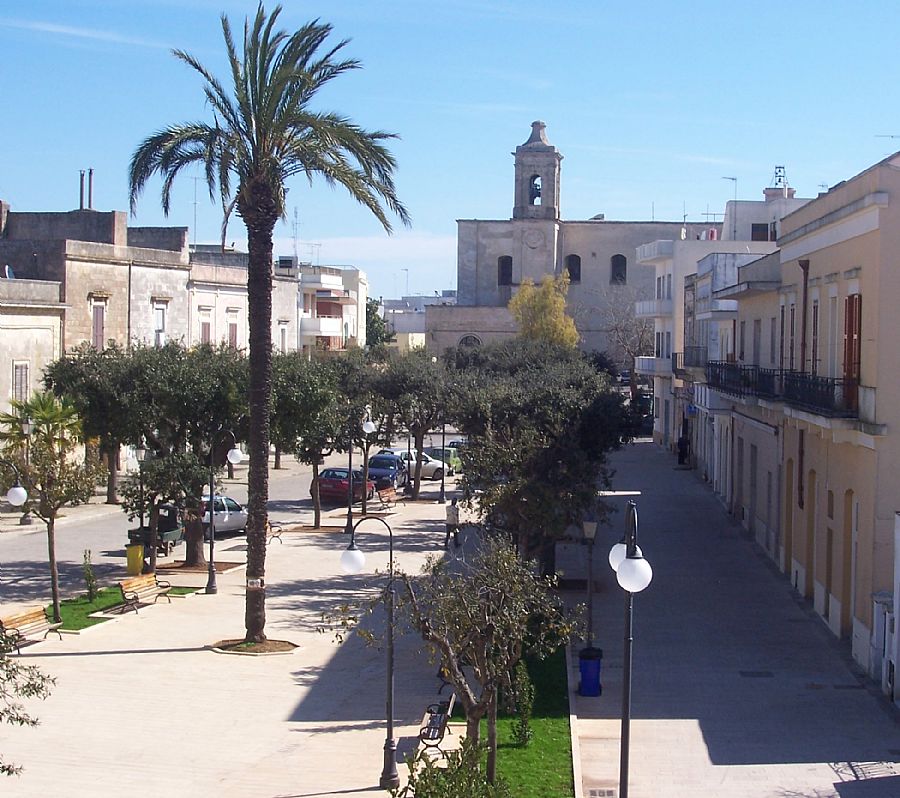 A town of low buildings built on a "high" spot above the sea, Gagliano del Capo provided protection from coastal raids.