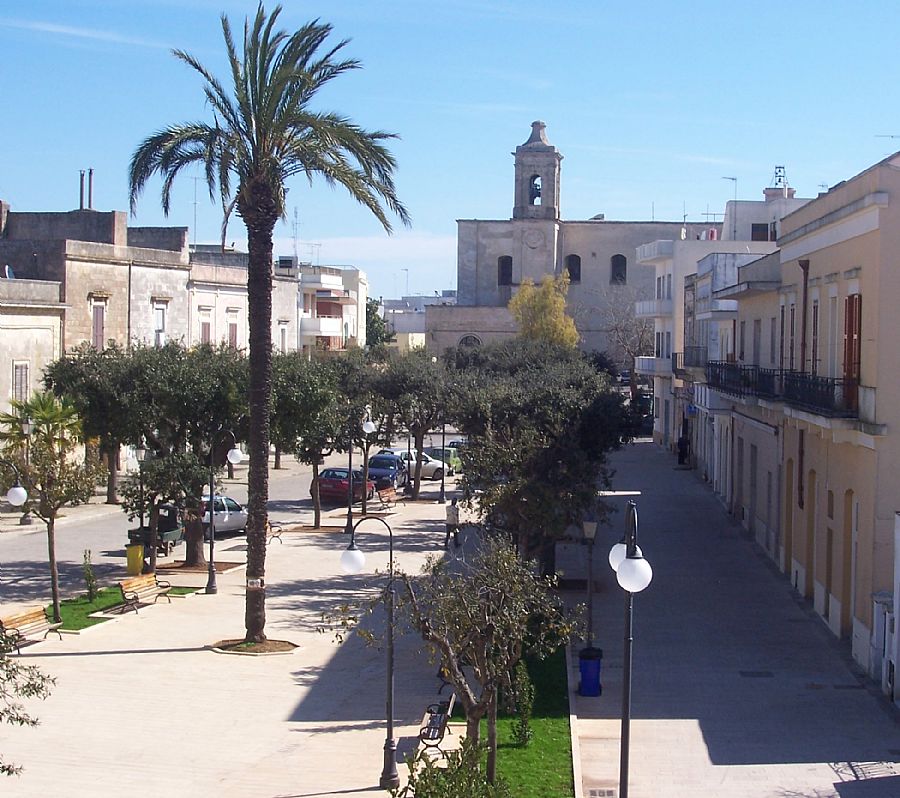 A town of low buildings built on a "high" spot above the sea, Gagliano del Capo provided protection from coastal raids. During the Saracen incursions, the residents of Leuca and other coastal towns came to Gagliardo to start over. It lies above and inland enough to have been spared the pirate sackings. Gagliano was a feudal holding, first of Guglielmo Brunella then Castriota Skanderberg family, both noble Neapolitan clans. The Greeks founded Gagliano first, in the 4th century, and its low-profile white-washed buildilngs does bear Greek resemblance.
The area is marked by dry stone walls, pajare circular stone farm buildings, and centuries-old olive trees. The coastline is rocky with inlets and coves. The most famous and beautiful is the Canale di Ciolo, also called a fjord. A trail leads from the edge of Gagliano to the fiordo - the Sentiero del Ciolo. (You can also arrive by car along the state route).
Gagliano del Capo has about 5,000 people, with enough shops and restaurant, gelaterias and cafes for daily needs. You'll find bakeries, pasta shops, butchers shops, supermarkets and dining options here. The Corso Umberto is a pleasant tree-lined piazza-like street where you can enjoy a cappuccino or drink outside. The main church is Santa Maria Assunta, built in 1574, with a bell tower. Take a stroll around and explore the narrow streets. You'll find pizzerias and stores tucked away.
The seaside here is rocky without sandy beaches, but still draw swimmers who like the deeper water that is spectacularly clear.
Been there? Done that? Share your experience and tips!
Haven't visited yet? Have questions about Gagliano del Capo? Ask them here!
Explore nearby towns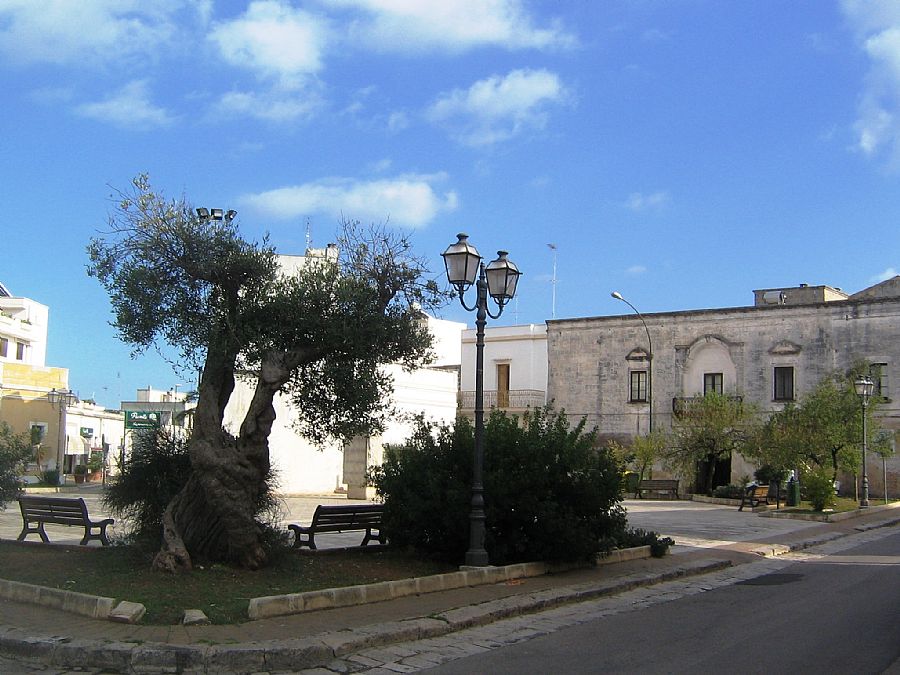 Situated in southern Puglia near the tip and sitting between two seas, the town of Castrignano del Capo is actually an extensive territory that also takes in Santa Maria di Leuca, too.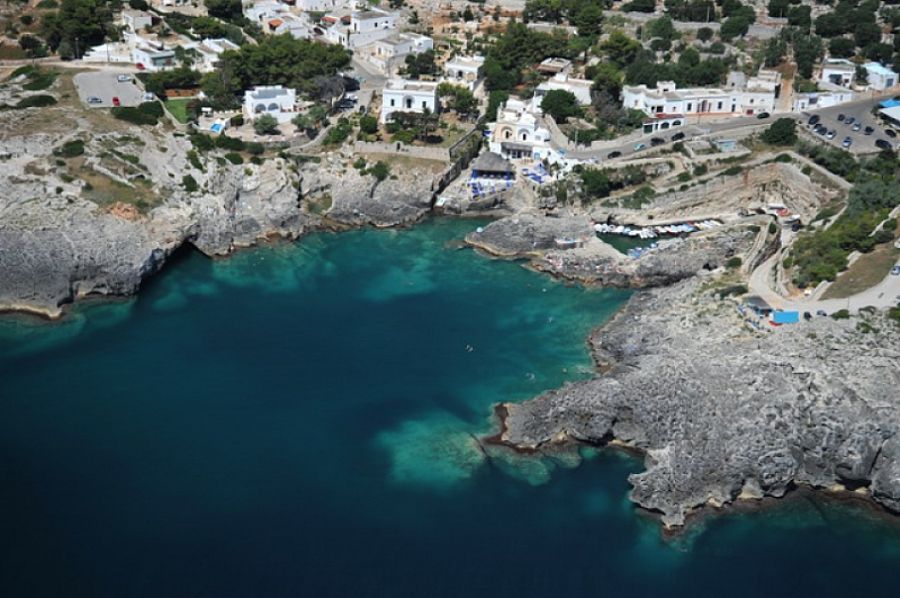 Along Puglia's southly Adriatic coast, the rocky reefs highlight the intense blue of the water at Marina di Novaglie.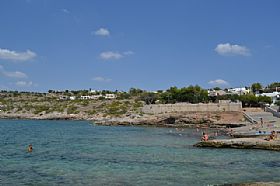 Puglia's Salento is famous for its beaches and vineyards, so Patù, in the center of the Cape of Leuca, is in an ideal position.