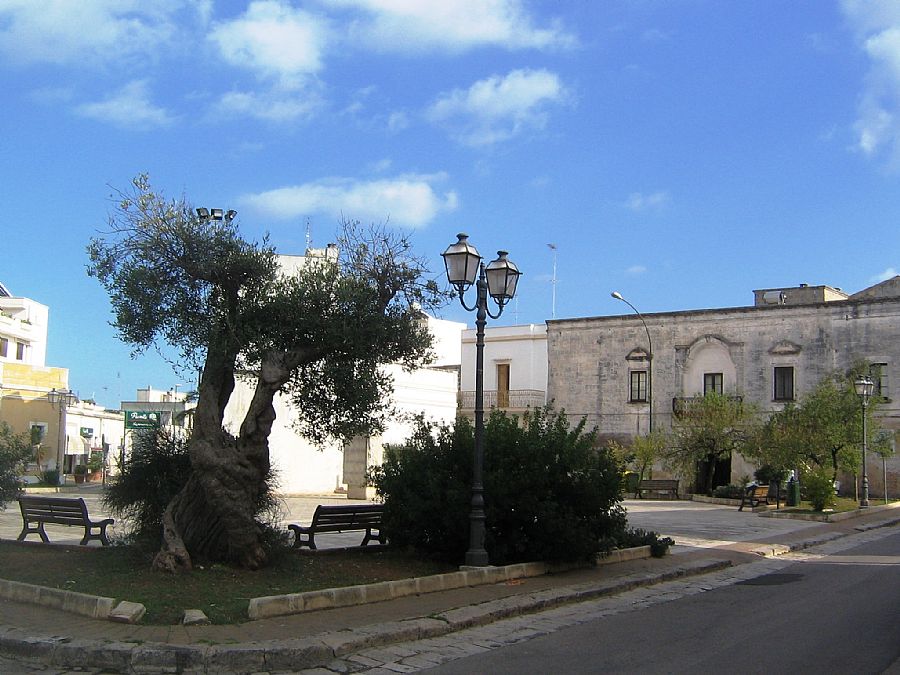 Situated in southern Puglia near the tip and sitting between two seas, the town of Castrignano del Capo is actually an extensive territory that also takes in Santa Maria di Leuca, too. The town rests midway between the Ionian Sea and the Adriatic Sea, and is also the administrative seat for nearby Giuliano di Lecce and Salignano as well as Santa Maria di Leuca. It enjoys mild, even warm winters, and hot summers with a semi-arid climate.
The name derives from castrum, meaning fortress, and has the designator del Capo to distinguish it from Castrignano dei Greci which is further north but still the same province. It refers to the Cape of Leuca. There are ancient roots here, as seen in menhir and Bronze Age artifacts that were unearthed in the area. The first structured town was built in the 900s when Saracens destroyed nearby Vereto and the residents fled and established a new settlement. The oldest part of town is called Borgo Terra. It became a feudal holding in 1280 and remained so for centuries, being passed among various feudal lords.
You should definitely wander the Borgo Terra district, the oldest part of town and most intriguing. The square encompasses narrow lanes with archways and alleys, hemmed in by protective walls.
The Church of San Michele Arcangelo was built in 1743 on the ruins ofn earlier Renaissance era church that was destroyed in an earthquake. This one was consecrated in 1751 and done in baroque style. There are sculptures, paintings, and a prized wood statue of the namesake saint, sculpted by a Neapolitan artist, Nicola Fumo in 1707.
Palazzo Muzzi in Piazza Mercato was owned by the Trani family, and had the distinction of hosting Napoleon Bonaparte in 1807 and King Vittorio Emmanuele III in 1943.
The most popular part of the territory is, of course, seaside Santa Maria di Leuca, at the very tip of Puglia. But don't miss the castle in Giuliano di Lecce, because it is one of the few in the Salento that retains its original form and moat intact. Also at Giuliano di Lecce is the Menhir Mensi, an ancient relic. In Salignano is a well-preserved rotond defensive tower.
Been there? Done that? Share your experience and tips!
Haven't visited yet? Have questions about Castrignano del Capo? Ask them here!
Explore nearby towns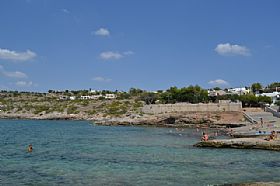 Puglia's Salento is famous for its beaches and vineyards, so Patù, in the center of the Cape of Leuca, is in an ideal position.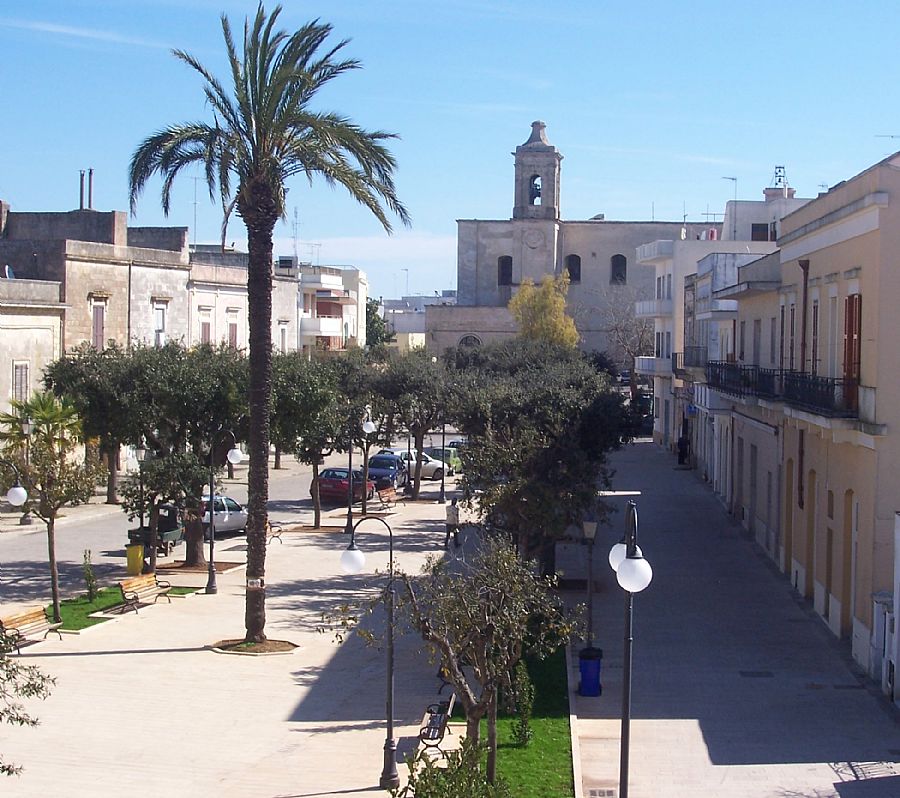 A town of low buildings built on a "high" spot above the sea, Gagliano del Capo provided protection from coastal raids.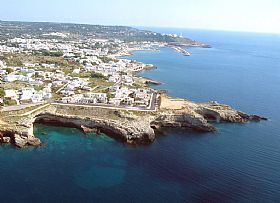 Santa Maria di Leuca is the point of the peninsula's stiletto heel.