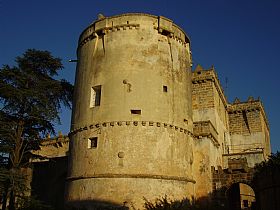 Morciano is located on the Cape of Leuca, in the heel of Puglia. The town of about 3500 inhabitants has more a year-round life than the coastal resorts, and boasts a long history dating back to Magna Grecia. It is near the very point of Puglia, Santa Maria di Leuca, and inland from the well-known beach destination of Torre Vado. The sea-swept cape brought exotic visitors, traders and invaders throughout the centuries. The town was founded in the 9th century by refugees from Vereto, moving inland to escape the destruction by the invading Saracens. During the Norman period it became a feudal estate and was possessed by various lords until the 1800s when it gained its administrative autonomy.
The Church of San Giovanni Elemosiniere is a must see. Built in the 1600s it is a Romanesque structure with a bell tower, decorations and frescoes. But its unusual because it is one of the few churches dedicated to this saint, a Greek Orthodox priest from Cyprus who oversaw the churches in Alexandria, Egypt, where he built hospitals, orphanages and schools for the poor. He has been revered in the Salento since the 10th century, when Basilian monks came here and brought an icon of the saint, invoking him for protection in times of calamity.
The church called Chiesa del Carmine is a Baroque beauty, while the simple chapel of the Madonna di Costantinopoli is a stark contrast, built in thanks to the Madonna following the naval battle of Lepanto.
The beaches of the Salento are in easy reach, and there are many vineyards to visit in the area. The karst landscape created two fissures called the Vore di Barbarano, mystical-looking underground chambers.
Been there? Done that? Share your experience and tips!
Haven't visited yet? Have questions about Morciano di Leuca? Ask them here!
Explore nearby towns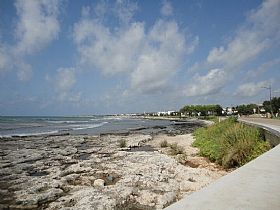 Located in the Salento region of Puglia, Salve is near the Ionian Sea, set in the countryside amidst olive groves and native Mediterranean scrub.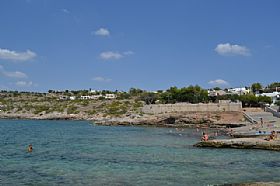 Puglia's Salento is famous for its beaches and vineyards, so Patù, in the center of the Cape of Leuca, is in an ideal position.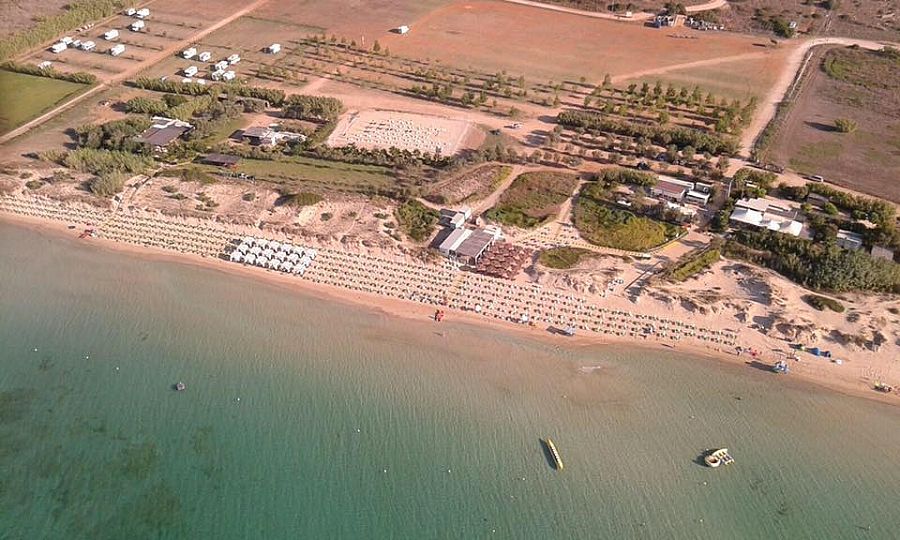 Marina di Pescoluse is a seaside hamlet on Puglia's Ionian Coast, renowned as one of the best beach destinations in the region.