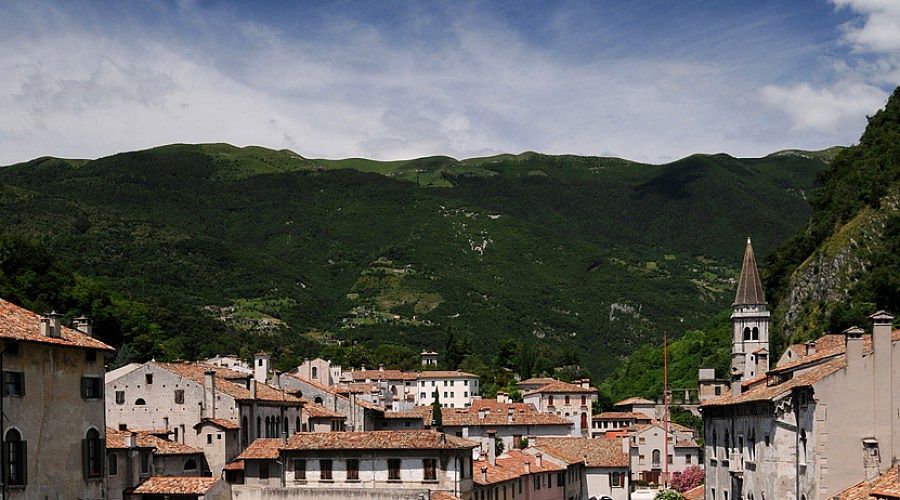 Miane is a town in Veneto region that is cradled in the foothills of the Alps in the province of Treviso. Close to Belluno, it was one of the Roman settlements along the Via Claudia Augusta and was a religious and administrative capital for the area in that ancient era. It is near the national park of the Bellunesi Dolomites (parco nazionale delle dolomiti bellunesi) so outdoors sports are very popular here. You'll find trails for hiking, cycling, and horse riding.
Miane is in the Valdobbiadene Valley, surrounded by hills, with vines that produce the famed Proscecco of the Valdobbiadene. Nearby Conegliano is also one of the principle towns for that sparkling, popular wine. There is a festival dedicated to Vino Verdiso, one of the area's principle grape varieties, along with other festivals throughout the year, including one celebrating the chestnuts from the wooded hills. But fans of the bubbly will want to be here in April for Primavera del Prosecco festival.
There are many chapels scattered around the zone dating back centuries. In town, the atmosphere retains it rural alpine look and appeal. There are a handful of shops and restaurants to enjoy. The church of Madonna del Carmine along with the church of the Addolorata contain some lovely artwork to admire. Next door, just a couple kilomters and almost attached to Miane is the lovely village of Follina, named "one of the most beautiful villages in Italy. It's worth a visit (you can even arrive on foot if you enjoy walking!) and there are plenty of restaurants and cafes once you get there. The 12th century abbey is beautiful and has long been a pilgrimage site, worth a visit just to see the gorgeous cloister courtyard!
Apart from winery visits, the main draw and appeal is the outdoors, with plenty of paths to enjoy long walks through woods and hills. The peaks that surround the valley reach up to 1,438 meters high (Monte Cimon) so mountain outings are popular, as well. There are abundant springs and streams. Cycling, horse riding, hiking and fishing are popular pursuits.
Miane is about half-way between Treviso and Belluno, and only about an hour from Venice.
Been there? Done that? Share your experience and tips!
Haven't visited yet? Have questions about Miane? Ask them here!
Explore nearby towns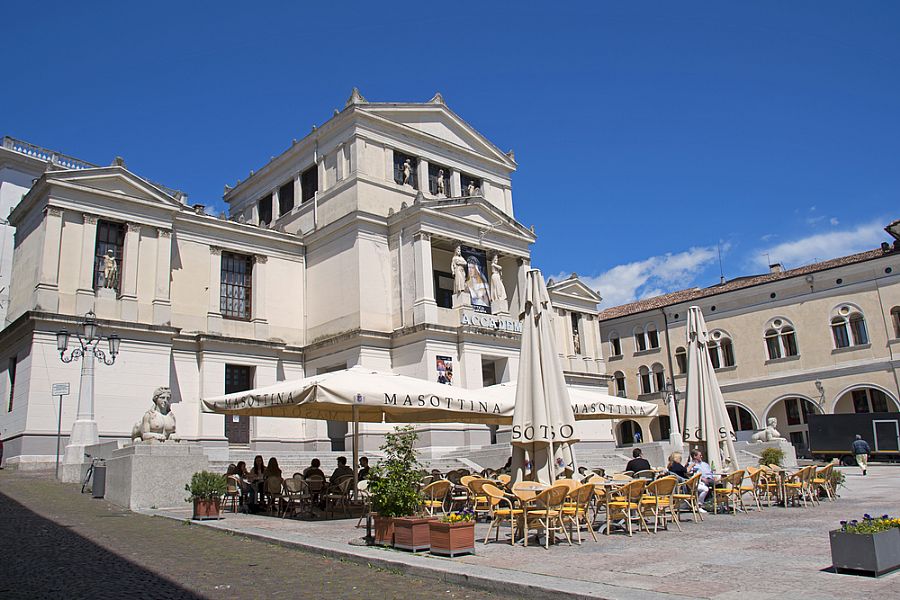 A lovely small city in Veneto region is famous as the center of Prosecco country.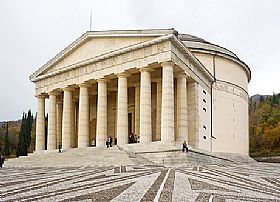 Possagno lies at the foot of the Venetian Prealps, on the buttress of Mount Grappa.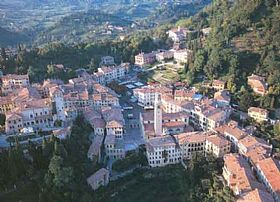 An Italian poet dubbed Asolo the "city of a hundred horizons" and its setting among foothills and mountains certainly gives that impression.