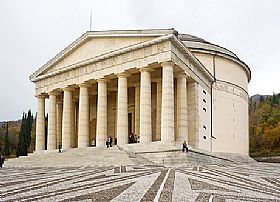 Possagno lies at the foot of the Venetian Prealps, on the buttress of Mount Grappa. It is a mesmerising village near Treviso extending over a prevalently mountainous surface of 12 Square Km, with a maximum height of 1601 metres.
The village is very close to Bassano del Grappa, Asolo and Maser. Possagno is worldwide known for having given birth to the great neoclassical sculptor Antonio Canova, here remembered through two unique monuments: the Tempio and the Gipsoteca (gallery of plaster casts).
The temple's cupola is divided into seven rows of thirty-two quadrangular lacunars. In the middle of each lacunar there is a golden rose window. On the right you will suddenly admire the "Altare di San Francesco di Paola", made by Luca Giordano. On the sides are Canovian metopes representing the Creation and the Death of the First Man's Soul.
The big niche preserves the "Pietà" modelled by Canova who, unfortunately, did not have the time to sculpt it in marble and, for this reason, it was later fused in bronze by Bartolomeo Ferrari. At the centre, the marvellous Canovian painting "la Deposizione del Cristo dalla Croce" embellishes the high altar. The niche homes the grave of Antonio Canova, with a marble self-portrait of the artist on the right.
The Gipsoteca Canoviana is open every day (except for Mondays).Summer timetable: 9 am – 12 am / 3 pm – 6 pm; Winter timetable 9 am – 12 am / 2 pm – 5 pm the ticket office closes 15 minutes before the end of each turn).
Telephone and fax + 39 042 354 4323.
Been there? Done that? Share your experience and tips!
Haven't visited yet? Have questions about Possagno? Ask them here!
Address in Possagno:
Via Stradone del Tempio.
Explore nearby towns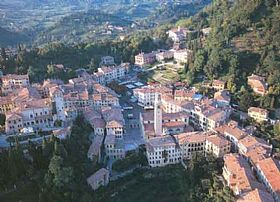 An Italian poet dubbed Asolo the "city of a hundred horizons" and its setting among foothills and mountains certainly gives that impression.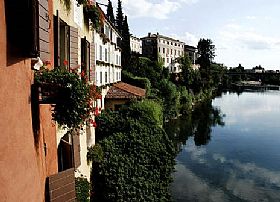 Bassano is a flourishing town located at the foot of Mount Grappa (1715 metres high), at the outlet of the valley of River Brenta.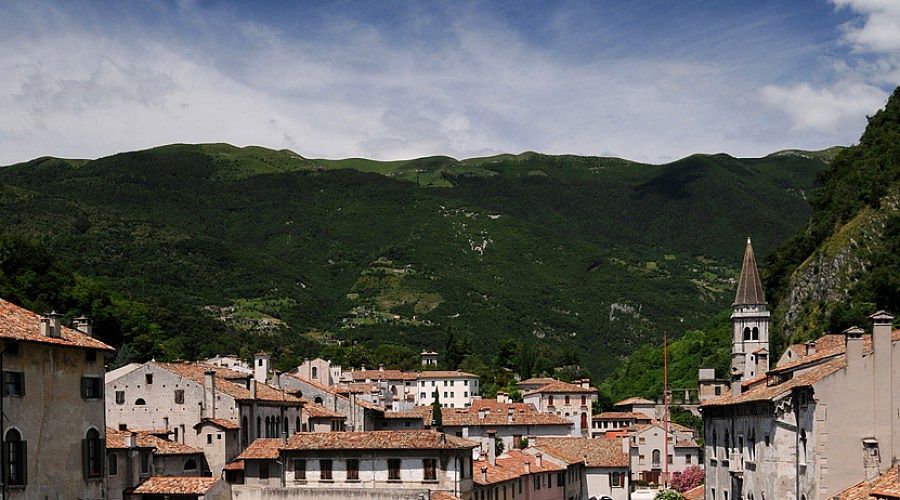 Miane is a town in Veneto region that is cradled in the foothills of the Alps in the province of Treviso.